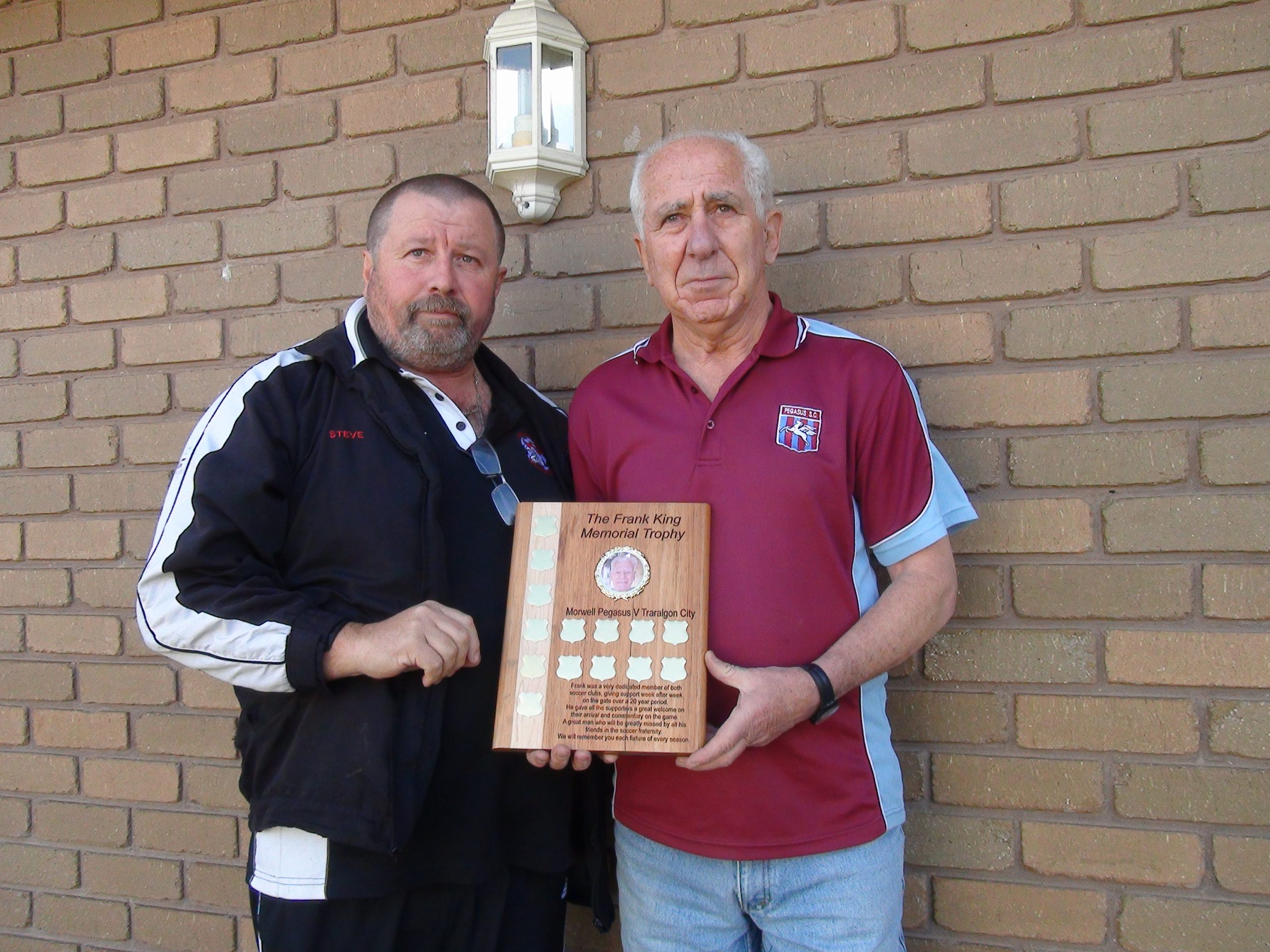 TRARALGON City and Morwell Pegasus will put aside on-field rivalries in tribute of much-loved gatekeeper Frank King this weekend.

The teams will contest a memorial trophy, to be fought out annually, for the first time in their round 16 Gippsland Soccer League clash in honour of the loyal member of both clubs.
City president Steve Andersen said King, who died earlier this year, was fondly remembered by many Gippsland soccer fans for his contribution over two decades.
"He would stand on the gate and collect the entry fees and tell the occupants of the vehicles all the scores from the English league – not always the correct ones – and offer a running commentary on the game at Traralgon City," Andersen said.
"The traffic during this time would be backed up to the roundabout in Davidson Street."
Andersen said City and Pegasus shared a strong bond, with many Roosters graduating to the Morwell club's metropolitan teams over the years.
"A lot of our players once they mature end up over there playing metro, so it's a pretty good feeling between both clubs," he said.
Morwell Pegasus president Tom Thompson said King was "very reliable" and always made himself available.
"It was great having Frank and his friend Eric around the club," he said.
The game will start with both club presidents being introduced to both sides along with Gippsland Soccer League hall of famer Ken Steel.
Dave Harris, King's long-time friend and carer, will toss the coin before one minute's silence to remember King's contribution to the sport.
Steel, a life member of Football Federation Victoria, will present the winner's trophy following the match, which begins at 3pm on Sunday at Harold Preston Park, Traralgon.