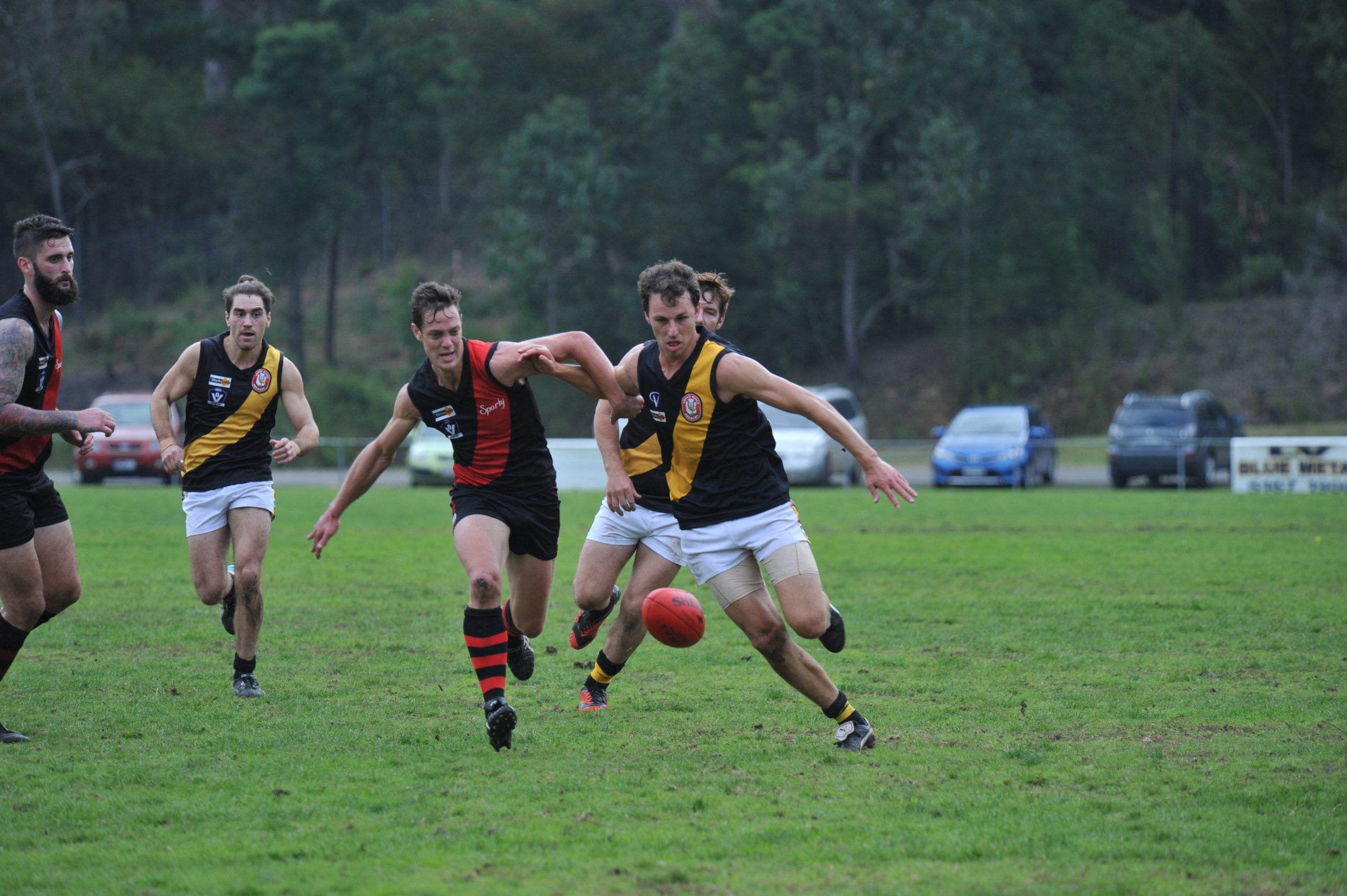 MID Gippsland's top five sides will be vying to keep their finals fate in their own hands and leave luck out of the equation in round 13.

Six teams are in the running for finals positions making each win from now vital, and percentage may also factor in to the final standings.
Second placed Mirboo North's meeting with top team Yallourn-Yallourn North will be a pivotal encounter, and may well be a preview of the grand final.
YYN's rise from bottom to top has been amazing, and has reawakened the club's spirit with increased membership, sponsorship and followers packing the ground every home game.
With seven matches left the Bombers can expect some close shaves on the way to their first finals appearance since 2008.
Their opponent Mirboo North, winner of the previous two premierships, is still a force to be feared and will be out to display its credentials for three-in-a-row.
YYN won the last encounter by about 10 goals, but can expect a tighter affair on Saturday.
The all-time ledger is fairly even, with YYN ahead 42-40 with one draw in 83 meetings.
Last Time: YYN 17.14 (116) d Mirboo North 8.9 (57)
SIXTH placed Trafalgar will battle seventh spot Morwell East in a game that may well determine the number one contender for fifth slot in six weeks.
Both teams are on 20 points, six shy of Thorpdale in fifth, but Trafalgar leads by percentage.
Trafalgar had a good win over the Blues last round to keep them in arm's reach, and will be eager to repeat the dose against Morwell East which was competitive for half a game against Yinnar.
With a finals chance looming for both teams the game should produce a close finish, with the loser to face a long road back to finals contention.
Morwell East's last win over the Bloods was in 2011.
Last Time: Trafalgar 14.11 (95) d Morwell East 9.11 (65)
THE 2015 season has not been kind to Boolarra.
The Demons are sitting in eighth position, a far cry from the heights of a 2014 preliminary final.
They just got home against Hill End last weekend and need wins just to hang with the middle of the table crowd.
Newborough would be sour after a one point loss to Mirboo North and will look to take it out on Boolarra.
The Dogs dropped to fourth but still have a six point lead over Thorpdale.
Newborough should be too good for Boolarra in the 111th meeting between the clubs.
Last Time: Newborough 13.15 (93) d Boolarra 9.6 (60)
YARRAGON is now in ninth position with three wins, but it's only half as many as this round's opponent Thorpdale.
The Blues are in fifth, holding off Trafalgar and Morwell East who are circling like sharks should they fall.
Thorpdale went down to Trafalgar last weekend, but should recover to grab another four points.
Each game is crucial for Thorpdale as it aims to reach its first finals series since 2010.
Yarragon lost by seven points last time and should again prove competitive.
Last Time: Thorpdale 11.12 (88) d Yarragon 10.11 (81)
STILL at the bottom of the table without a win, Hill End faces another hard slog against Yinnar.
The Hillmen are currently none from 13 games, and hoping to break the baker's dozen drought.
Hill End has shown it can play football in patches, but needs to get four good quarters together to give the opposition a real fright.
Three times at home Hill End has pushed Newborough, YYN and Boolarra and has another chance to do the same against Yinnar.
The Magpies took a half to shake off a dogged Morwell East last week, but will have too much firepower for Hill End. Yinnar leapfrogged Newborough on the ladder last weekend, but must keep winning to score a top two finish.
Last Time: Yinnar 25.15 (165) d Hill End 4.5 (29)