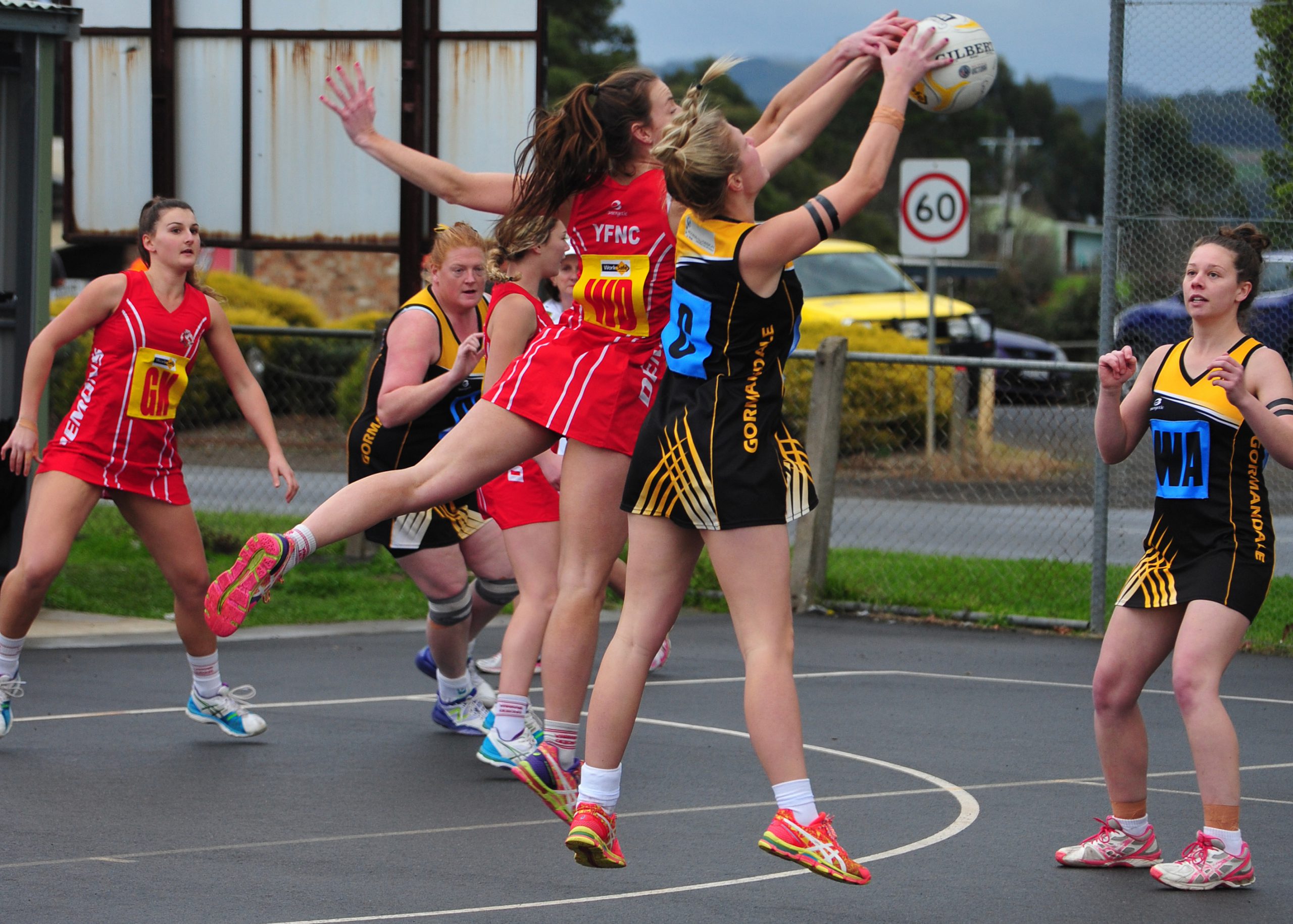 ROSEDALE reclaimed its place at the top of the North Gippsland A grade netball ladder in the second half of the split round 12 yesterday.
Playing in the last match of the round on Sunday, the Blues rolled Traralgon Tyers United 44-23 to draw level with Churchill on 38 competition points, after the Cougars took pole temporarily last week.
Rosedale remains first on percentage with a game in hand on the rest of the top five.
Cowwarr was the big mover in the second week of round 12, upsetting Heyfield to move within two points of the top five.
Gormandale was a big winner over Yarram in the other Saturday match.
A grade
Sale City 42 def by Churchill 50, Woodside 57 def Glengarry 34, Gormandale 50 def Yarram 31, Heyfield 29 def by Cowwarr 39, TTU 23 def by Rosedale 44
B grade
Sale City 54 def Churchill 20, Woodside 34 def by Glengarry 37, Gormandale 47 def by Yarram 56, Heyfield 58 def Cowwarr 18, TTU 36 def Rosedale 34
C grade
Sale City 30 drew Churchill 30, Woodside 35 def Glengarry 29, Gormandale 40 def Yarram 38, Heyfield 34 def Cowwarr 22, TTU 38 def Rosedale 26
D grade
Sale City 26 def Churchill 23, Woodside 16 def by Glengarry 37, Gormandale 34 def by Yarram 51, Heyfield 19 def Cowwarr 17, TTU 31 def Rosedale 28
17 and under
Sale City 21 def Churchill 16, Woodside 24 def by Glengarry 43, Gormandale 19 def by Yarram 52, Heyfield 50 def Cowwarr 12, TTU 45 def Rosedale 18
15 and under
Sale City 34 def Churchill 19, Woodside 16 def by Glengarry 27, Gormandale 18 def by Yarram 35, Heyfield 58 def Cowwarr 9, TTU 22 def Rosedale 16