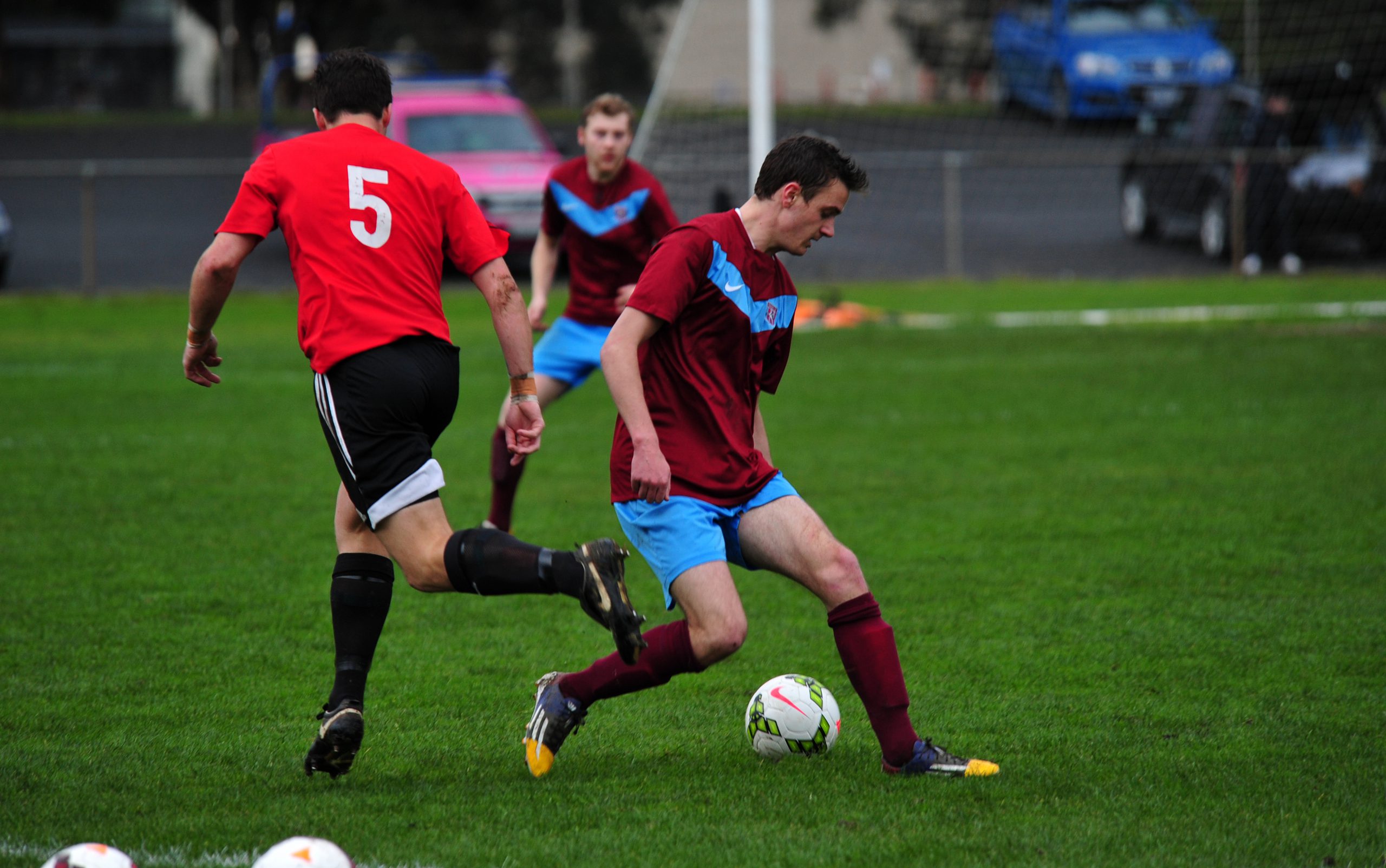 THE second leg of the newly formed state league Gippsland derby saw Morwell Pegasus even the season ledger at one apiece with Warragul United on Saturday.

A healthy crowd braved miserable conditions at Ronald Reserve to witness the Horsemen canter to a 2-1 victory in round 15 of the state league south-east division one competition.
Citing a lack of 'derby desire' during Pegasus' 4-1 defeat to the state one newcomer in round four, coach Luke Cheney said the hunger was palpable in the return bout.
"In the last derby, the intensity we needed to take into that game (wasn't there), and we stood up, I was quite proud of the boys," Cheney said
"They had a bit more of that mongrel in them, I (pumped) them up for it and they had the passion to play for the derby."
An improved performance from the home side saw it control possession for much of the opening half.
Attacking weapon John Kuol made the most of his first half chance to send Pegs 1-0 up at the break.
The second 45 minutes was equally quiet for Morwell goal keeper Liam Andersen, as Pegasus pressed to increase its advantage.
Kuol's brother, 17 year-old debutant Paul, grabbed his first senior start with both hands, adding a goal of his own to double the lead.
It was not until the final 10 minutes Warragul clicked into gear, but when they did the threats came thick and fast.
Andersen was called upon to make several integral stops, as the visitor peppered the young custodian.
Warragul did peg one back, but ran out of time to square the ledger, allowing Pegasus to take the spoils.
Cheney said he was pleased with the efforts of his younger brigade, namely Paul Kuol and impressive 17 year-old goalie Andersen.
"It was his (Paul's) first start for us, I was really happy with that… it was awesome for a 17 year-old in his first game in a derby, first start in state one, to get the winning goal," Cheney said.
"(Those) two 17 year-olds that I've blooded this year have stood up and been accounted for."
Warragul's elevation to state one this season has seen plenty of hype around the reinstated derby with Pegasus.
Cheney said it was a huge boon to football in the region to have a high quality local fixture on the calendar, featuring a host of home grown talent.
"I think it's a great spectacle… I would say 80 per cent of players (on the pitch) were (local) playing at state level," he said.
"It's a quality league that we play in and a tough league, so to have 80 per cent of players (on both sides) from this region playing at that level, it's a great thing."
The victory moved Pegasus five games clear of the relegation zone, in sixth on the competition ladder.
"We're nearly at a point now where we're not in that danger zone… it gets us back on that top half of the table," Cheney said.
Warragul occupies eighth place in its first season at this level, still eight points clear of the bottom two.