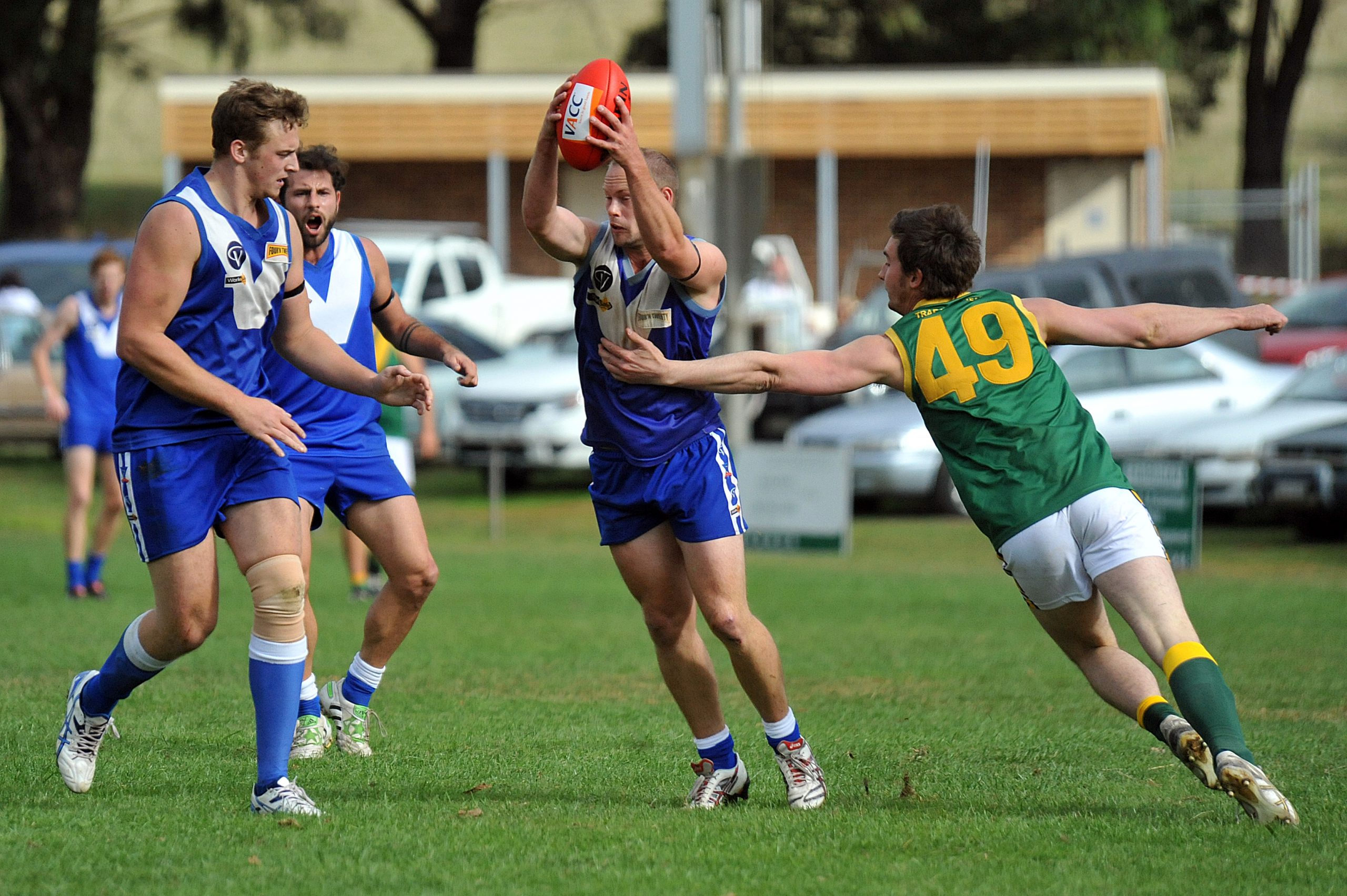 THORPDALE will host the AFL Victoria Country match of the round this Sunday in a huge coup for the town and Mid Gippsland football club.
The Blues will tackle Mirboo North in the high profile encounter, which will go a long way toward determining the makeup of the Mid Gippsland final five.
Thorpdale coach Nathan Scurrah said it was an opportunity for the long-serving locals to stand in the spotlight.
"I reckon it's really good, especially for the local guys at Thorpdale," Scurrah said
"Guys that have come in from elsewhere might have played in big games like that, but I'd say anyone who's played at Thorpdale for a period of time would never (have) played in front of a crowd like we're going to get.
"I've been at Morwell for a fair bit of my footy career, (where) you get the Monday and Sunday big games, whereas I don't think many at Thorpdale would have played in front of big crowds… that's going to be a major thing for the playing group."
The developing Blues have recruited well this season, finding key position players as well as securing a well defined midfield.
Scurrah has been more than impressed at the efforts of capable utility Nick Brown, as well as key forward Ilan Osman who sits second on the goal kicking leader board with 44 for the campaign.
Their contributions have helped lift Thorpdale to a top five spot on the ladder after 13 rounds, with a two-point buffer over Trafalgar.
With long-term injuries due to return just ahead of the finals series, Scurrah was hopeful the Blues could make an impact should they reach September action.
"I'm not saying we're going to make finals yet… (but) if we do make it I'd hope we're not just there to make up the numbers, especially with how even the comp is," he said.
Having drawn their round five encounter with the Tigers, after leading by 30 points at half-time, the Blues will be quietly confident despite a downturn in the past fortnight. The sides will play off for a trophy with a significant meaning behind it, named in memory of a deceased young member of each club – Tim Bright and Rod St Ellen. Aside from resources allocated to the match itself, there will be festivities off the field as well.
There will be a 'kids zone' with various football activities, and netball clinics for under 15 and 17 juniors.
An invite-only lunch will be staged as part of the occasion featuring guest speakers, Carlton Football Club hall of famer and four time VFL/AFL premiership coach David Parkin and former Australian netball captain Sharelle McMahon.
Thorpdale club secretary Mandy Durkin said it would be an opportunity for the small town to shine.
"The day will bring a lot of good people to our town and will be great for the district in general," Durkin said.
"It's what it's all about, exposing Thorpdale Football Netball Club as the great club we are."
The senior match will take place at Thorpdale Recreation Reserve on Sunday from 2.30pm.
* Ben Ainsworth is a SEDA work experience student.