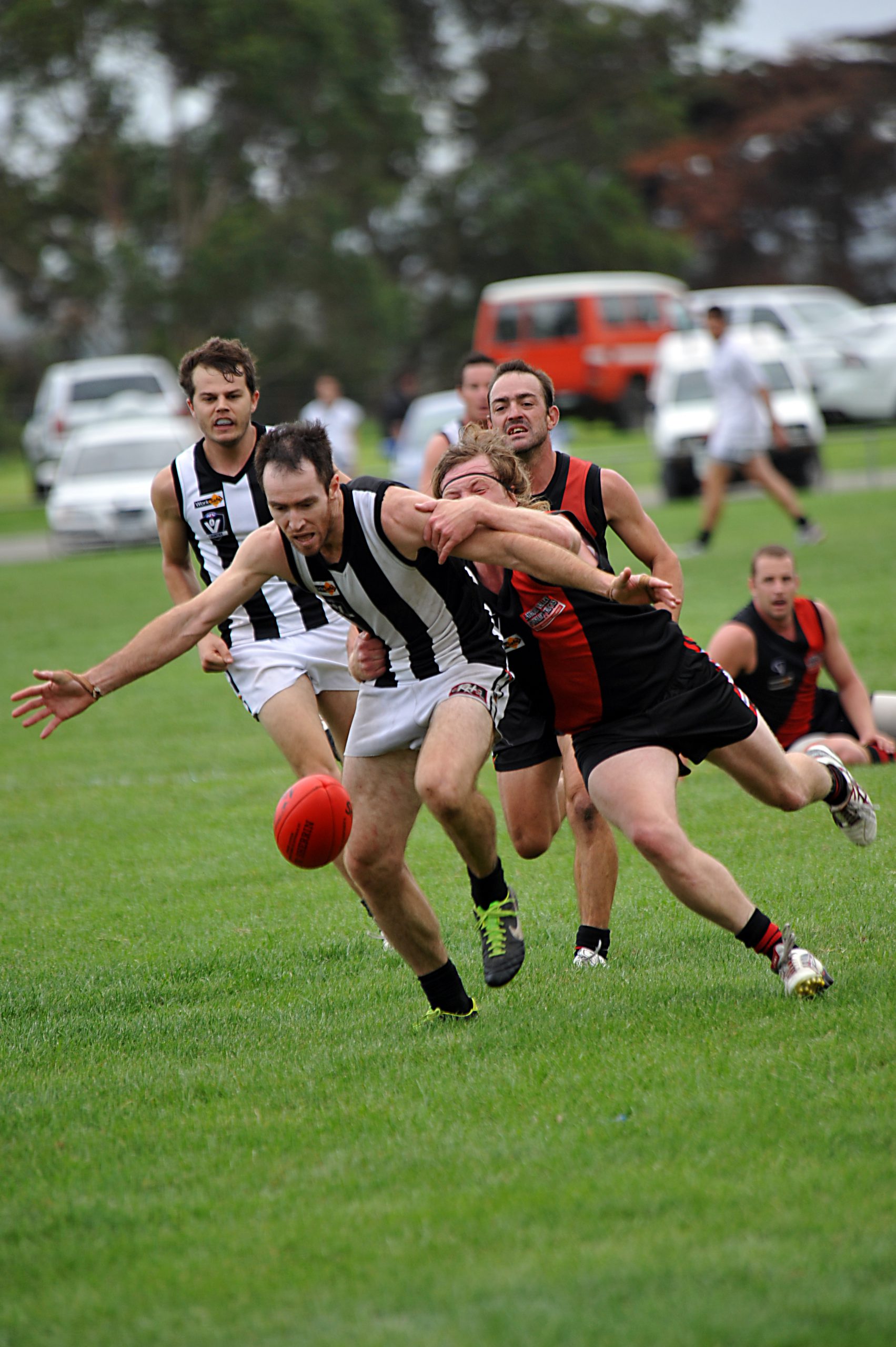 IT may only be the third week of July, but games don't get much bigger than Saturday's round 13 North Gippsland clash between third and fourth.

The winner of the Heyfield and Yarram clash will remain in contention for a top three finish, while the loser is at risk of dipping out of the five, with four teams locked on 32 points.
Yarram will take confidence from its round four win over the 'Roos, and was the first side this season to claim the prized scalp of last year's runners-up.
"We are anticipating a hard fought contest, we go into the match confident of taking the win, we won over there last time and would be hopeful that we can notch up another win at home," Yarram coach Anthony Pavey said.
"Heyfield tend to get stronger towards the end of the season, they have been up and winning with the likes of Daniel Stubbe kicking a few goals, likewise Kodie Woodland, and Jack Woodland has been featuring among the best players most weeks.
"They should bring across with them a good side, they have Adrian Cox back in so they will be tough opponents."
The Demons will be bolstered by the return of their bookends, full-back Jack Moore and full-forward Justin Staley.
"Our book ends in our full back and full forward return, Corbin Sutherland was back in solid form last weekend after a quiet three weeks with an ankle injury sustained against Sale City seeing him miss a week. And we will be without Jari McDonald for at least four weeks with a cracked bone in his foot," Pavey said.
"Both sides have strong forward lines; Heyfield has Jesse Jackway, Jesse Bedggood, Adrian Cox, Kodie Woodland and the Stubbes, but we also have a strong line-up with Andrew Kiely, Justin Staley, Keifer Sutherland and Corbin Sutherland floating around.
"It will be who can get on top in the midfield, and whose backline holds best."
Bouncing back from their biggest loss of the season, 27 points against TTU, and a one point nail biter against Churchill, the Kangaroos will be looking for answers from their spirited defence as they aim to hold the Demons' forwards at bay.
SIXTH-placed Churchill will be hoping other round 13 results fall in its favour after slipping out of the five on percentage at the weekend.
With sides three to six jammed on 32 points, every goal is crucial in the fight for ladder position.
The Cougars must be at their best over the coming rounds with meetings against premiership contenders, TTU and Yarram, looming back to back in the run to finals.
Woodside was competitive in its previous meeting with Churchill, but faded after quarter-time with Churchill trio Nick Campbell, captain Chris Williams and Ben Skinner engineering a 100-point victory.
GLENGARRY put together one of its best performances of the season despite losing to Woodside, and will look to build on that form against Traralgon Tyers United.
TTU's honourable three-point loss to Rosedale halted coach Jay Neagle's charges from locking away outright second, instead joining the 32-point logjam.
For the Magpies it is a frightful thought meeting a rebounding Bomber outfit who boasted 52 scoring shots to 10 when they met in May.
The pacey midfield brigade of TTU has consistently provided headaches for the Magpies and looks to be the key again this week.
ROSEDALE moved into outright second place after digging deep to hold off TTU at the weekend.
With one less day's break, the weary Blues must get up for a clash with Gormandale, which watched victory snatched from its hands in their last meeting when Rosedale's Dale Fleming played the hero.
The plucky Blues robbed the Tigers of their first win of the season by five points on that occasion.
On current form the Blues will be too strong and extend their winning run against Gormandale.
COWWARR felt the wrath of Heyfield at its best last Saturday and meets another front runner in top side Sale City.
Claiming the big scalps of Rosedale and Churchill to kick start the second half of the fixture, the Dogs will meet a Saints outfit which has demonstrated it can mix it with the front runners, albeit not for a full four quarters.
The match is an opportunity for the Dogs to retain a one game buffer from nearest rival Rosedale, and a further four point break from the remainder of the competition.