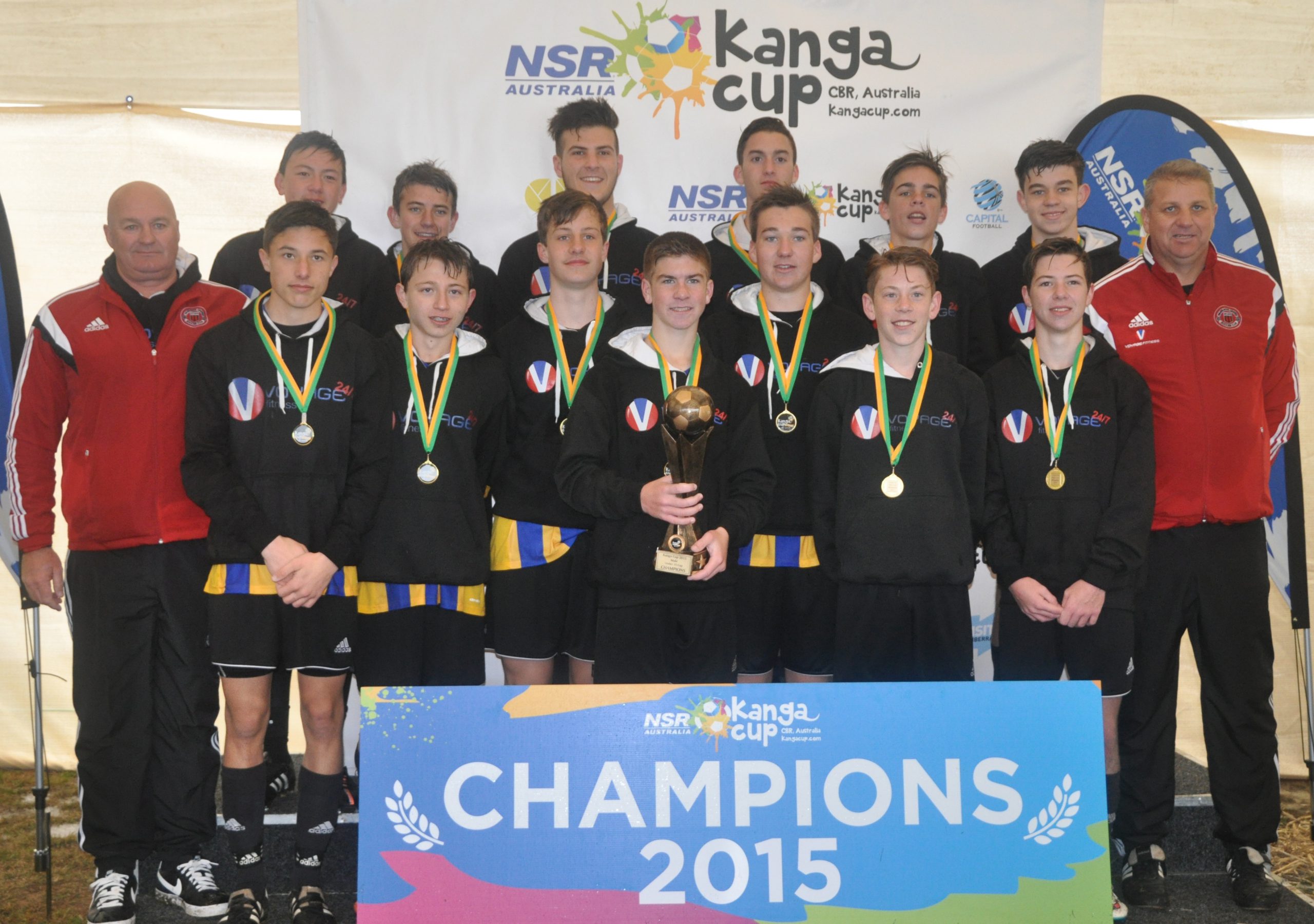 WARRAGUL United's under 15s became the first Gippsland side to raise the prestigious Kanga Cup in Canberra last Friday after a thrilling 1-0 extra-time grand final win over Sydney club Earlwood Wanderers.

Oscar Sheehan popped up to head home the winning goal in the first period of added time to clinch the title at the southern hemisphere's largest soccer tournament after both teams were deadlocked 0-0 at the end of regulation time.
After five gruelling days of soccer, the WUSC side, comprising a host of players from across Gippsland, hobbled wearily into the final with an injured and depleted squad.
Warragul was without key right sided winger Toby Capp (knee) and defensive midfield hardman Riley Dastey, who picked up a corked thigh early in the tournament.
Captain Jayden Unmack had missed the previous four games with a strained hip but battled through a fierce final.
Flying Scotsman Grant McShane played an instrumental new role at left back and was ably supported in central defence by talisman Gabe Winkel.
The towering Connor O'Dea was also carrying a nasty knock but played gallantly, as did Lachlan Huizer out on the right.
Keeper Clayton Monacella's clean sheet was good reward for effort throughout the week, while Mitchell Jones and Adam Dunkley controlled the midfield ably.
The strike force of Jaxon Mudita on the left, combined with Declan Morrison, Sheehan and Alex Gregory caused headaches for all opposition sides.
Warragul won all six of its matches throughout the tournament, the largest in its 25-year history with 320 teams entered.
An opening day 5-1 victory over Bankstown was followed on the Tuesday with two impressive 1-0 wins, one over a very physical Leichardt Saints outfit and the second against Hurlstone Park Wanderers. The following day Warragul accounted for the Capital Football academy side 4-1, cementing their place into the pool A and B knockout phase.
A gutsy performance was required to overcome the might and talent of the North Shore Mariners academy squad in the semi-final.
Some goalkeeping heroics from the gloves of Monacella kept the mariners at bay and a classy late strike by Mudita booked the WUSC boys a place in the final, which came down to the dying moments.