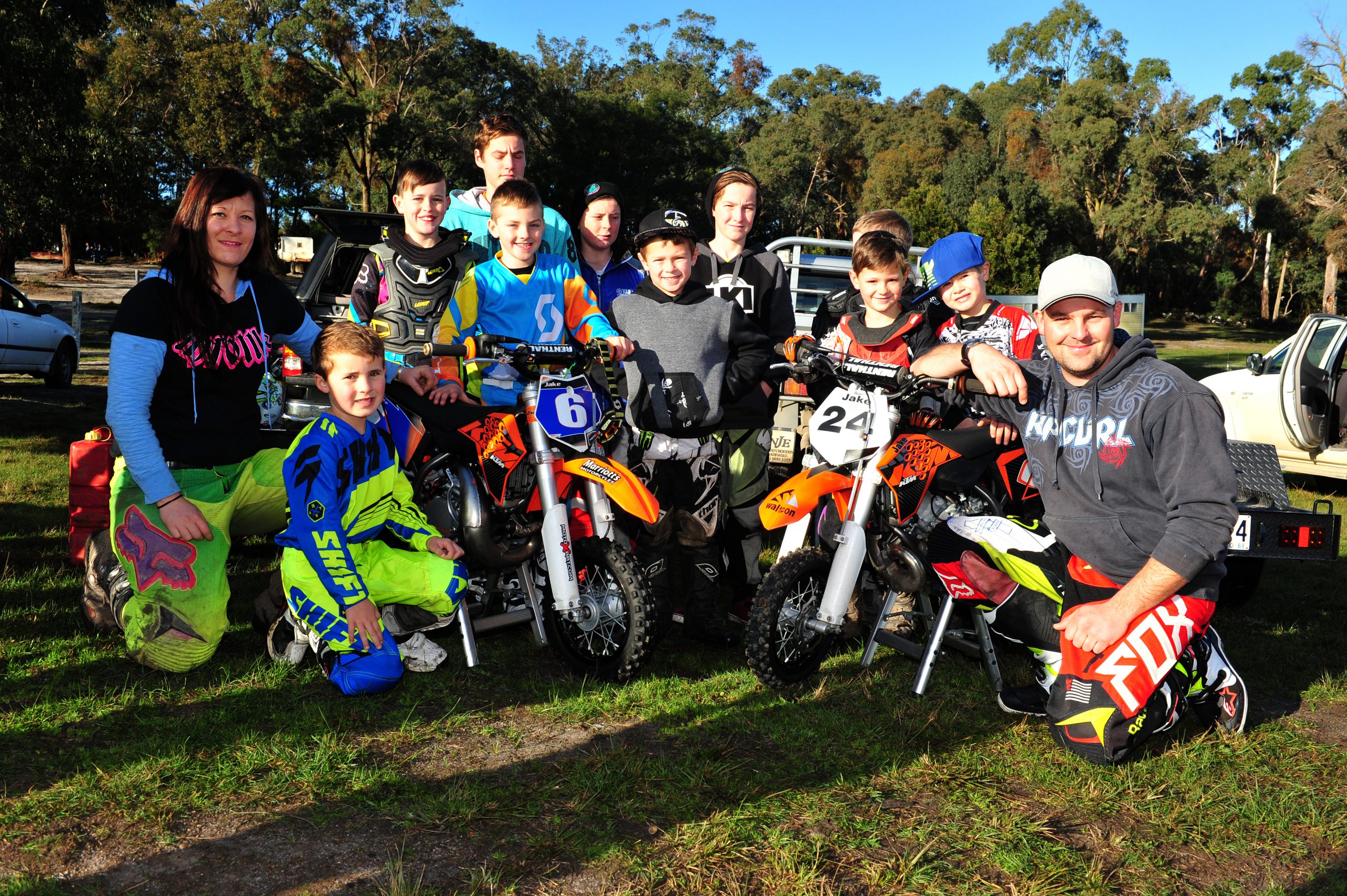 WHEN Chase Hansford attended Traralgon Motorcycle Club's first junior development day in 2003, he was one of five in attendance.

Returning as a guest coach at the weekend the now accomplished Gippsland motocross rider was met by another scene entirely, with more than 40 eager young faces staring up at him.
Now averaging 50 attendees with a record of 80, things have come a long way for the monthly coaching series, the largest club-based junior clinics of their kind in Victoria.
Junior development coordinator Matt Taylor said the clinics saw swarms of young riders graduate to racing, following on from the likes of Hansford who won the Gippsland Motocross Series in 2012.
"A lot of the kids do go on to race or do our club days, which does give them confidence to ride with the faster kids on the track," Taylor said.
Already equipped with a range of coaching expertise, catering to all disciplines of dirt bike riding, Taylor said TMC regularly secured guest coaches for the sessions.
Last month professional rider Ross Beaton attended, while Hansford was joined on Saturday by Daniel (freestyle) and Jesse Kistler (enduro) who put on an exhibition during the lunch break.
"We just try to mix it up so it doesn't get stale. People pay a good dollar to do it so we try make sure they get value for money," Taylor said.
"Chase is an experienced motocross rider so it was a bit more in depth training for the kids that race."
Taylor said beyond skills training, the coaching days were also about other aspects of the sport.
"They're learning a lot about bike skills and safety – the correct gear, the right techniques, how to tackle corners or logs, wet conditions, dry conditions – we teach them all those sort of skills," he said.
"The biggest thing is they get to ride with kids their own age instead of going up the bush with dad or riding on the track with dad."
The next TMC junior development day will be held on 22 August.