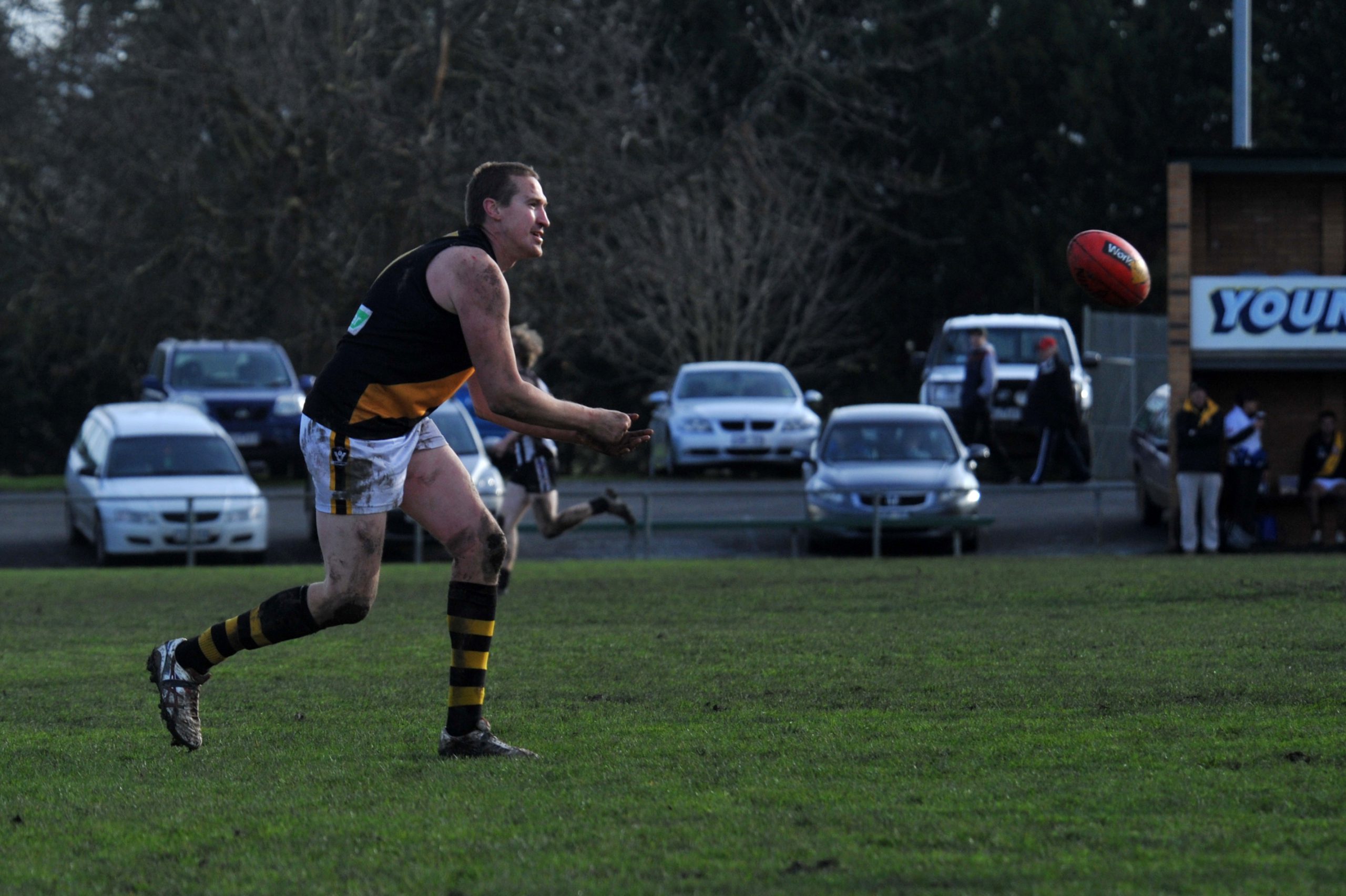 ROUND 17

The 150th meeting between Mid Gippsland ladder leader Yallourn-Yallourn North and Thorpdale is expected to be a thrilling contest.
YYN has gone through a few reincarnations such as Brown Coal Mine (BCM), Yallourn North and currently YYN and has been involved since the league's beginning in 1935.
Thorpdale joined a year later, and its first game was against BCM. Over the seasons the sides have drawn only once (preliminary final of 1952), but YYN leads Thorpdale with 85 wins to 63.
Thorpdale must defeat YYN to give itself a realistic chance of staying in fifth position; the Blues are just holding on by two points, and Trafalgar is keen to sneak into the top five.
If Thorpdale loses, fifth place could be decided in its last game against winless Hill End.
YYN is sitting comfortably at the top, a far cry from this stage last season when the Bombers were last.
The Bombers cannot lose top spot unless they drop both upcoming games, which appears unlikely after going through 15 games undefeated.
This is a tough match for both teams, and with conditions predicted to be heavy, it's going to be the survival of the fittest.
Last Time: YYN 12.11 (83) d Thorpdale 4.8 (32).
Mirboo North v Trafalgar
Mirboo North holds the key to fifth position. If Thorpdale loses Trafalgar could gain fifth, but a Tigers victory should secure third position on the way to a third premiership.
Mirboo North has gone through some hair-raising moments in four of its past five games with heart-stopping finishes – a win by one point, losses by one and four points, a win by 78 points and a loss by two points.
The Tigers will be chasing their third successive title this year, but each game closer to the finals is becoming harder. and to win the flag from either third or fourth will not be easy.
Trafalgar has pushed for fifth position for a few weeks now and its big chance came last weekend when it defeated Yarragon. However, Thorpdale was not expected to beat Newborough.
It is another tough game for both sides, but Mirboo North should win.
Last Time: Mirboo North 12.4 (76) d Trafalgar 5.6 (36)
Boolarra v Yinnar
After two wins in succession Boolarra would be feeling confident of a good showing against second-placed Yinnar.
The Demons and Magpies have been keen rivals for more than 100 years, but this season Boolarra has not performed as expected, especially after last year's efforts in the final series.
Yinnar is going on quietly, picking up points and sitting safely in second, and should be too strong for the Demons.
Yinnar finished last year in second but bombed out to Boolarra in the semi-final.
This time Yinnar will be keen to atone for that defeat.
Last Time: Yinnar 19.12 (126) d Boolarra 2.5 (17).
Newborough v Morwell East
Newborough has to bounce back from a shocking performance against Thorpdale last round.
The Bulldogs are safely entrenched in the five, but where they finish rides on the results of their next two games.
Morwell East has not had a productive season and would like to finish on a high note, but the stats suggest Newborough will be too strong.
The East have been competitive this season but have thrown away games that they could have won.
Last time these two sides met it was a close call, with Morwell East scraping in by two points, but this time Newborough appears to be the stronger and should secure the points.
Last Time: Morwell East 12.9 (81) d Newborough 11.13 (79)
Hill End v Yarragon
If Hill End wants to break the ice this season then its best chance will be against this weekend's opponents, Yarragon.
Hill End has had a dismal season, but there is still pride and spirit at the club and it will be out to gain a first-up win.
Yarragon on form should win, but they cannot take Hill End for granted.
Last Time: Yarragon 8.12 (60) d Hill End 7.7 (49)