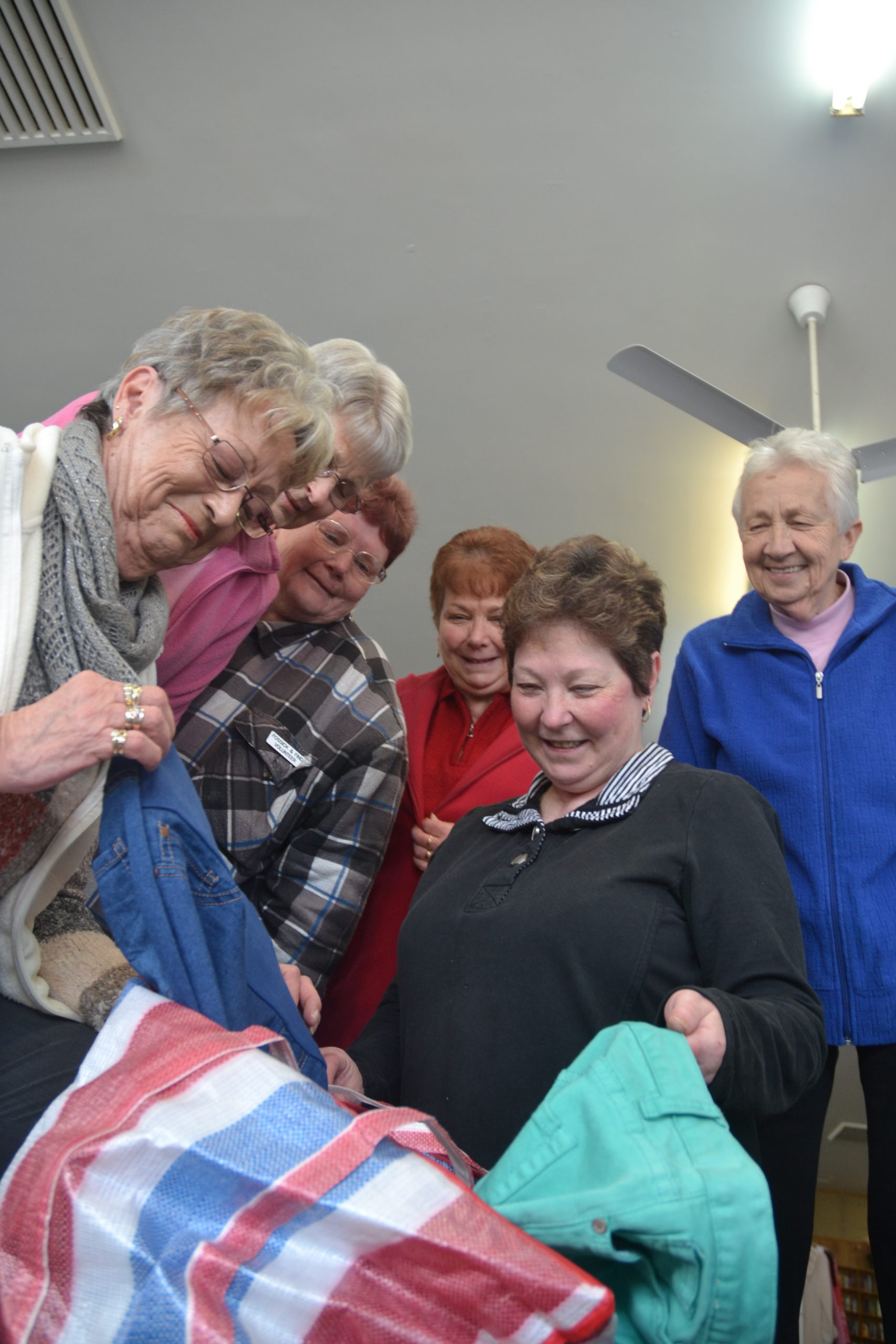 When a hard object inside a pillow case started vibrating in the hands of a senior Morwell op shop volunteer, a day of donation bin digging was about to get a whole lot more risque.
Taking 'pre-loved' to a whole new level, Fossick and Find co-manager Noel Sutton recalls the dildo discovery as one of the more curious encounters at the charity op shop.
"It was only about three or four months ago, and it was just sitting in a pillow case and started vibrating when we picked it up," Ms Sutton said.
"We didn't inspect too closely, so we didn't know how 'used' it was."
But the frisky fossicking didn't end there: crotchless underwear and a pair of men's leather pants "with the backside missing" have been donated to the store in recent times.
"Maybe the people had outgrown them, or maybe they had found new toys, I'm not sure," she said.
"We cut them up and put them in a rubbish bag to go to the tip. But never mind, we don't sell that kind of stock, so feel free to go round the corner to the sex store anytime.
"Someone even left a big striped bag full of lawn clippings with us about six to eight months ago.
"We knew that they weren't fresh the moment we opened the zip. The spray can came out very quickly."
It's such unsellable items which are costing charity stores across the Valley and the country millions of dollars a year to get rid of.
Speaking ahead of National Op Shop Week later this month, founder Jon Dee said op shops too frequently had to foot unnecessary disposal bills.
"The Salvos alone spend up to $6 million dollars a year on disposal costs and landfill fees. That money could be going towards welfare programs that help people back into the workforce, or assist people after natural disasters," Mr Dee said.
"The majority of donations are fantastic, and help to fund vital community services.
"But if you have something quirky that you want to donate, it really helps the charity if you call ahead first to check that they can take it."
While Trafalgar and District Community Op Shop manager Glenys Brennan hasn't received any false teeth yet, she said the odd hearing aid had made it through the donation drive.
"We put those into the too hard basket, it's just such a personal item. But having said that, if someone came in really desperate for a hearing aid I'd give it to them," Ms Brennan said.
"We get a fair bit of vintage stuff being connected to the Andrews House Aged Care facility, because when residents move in, their loved ones give us all kinds of old stuff."
For St Vincent's Morwell op shop manager Nicholas Hodson, an attempt to offload a box of fluffy silky chickens made the memory books.
"These people just rocked up and brought the chickens to the door thinking we could sell them," Mr Hodson said.
A more recent offering of obscurity, however, found a very welcoming taker, when a member of Walhalla's Tourist Information Board entered the shop on a whim.
"He had just had a pianola restored, and was looking for some pianola roll music, which can be really quite expensive," he said.
"It just so happened that someone had literally just donated 30 pianola rolls, so he was chuffed to bits with what he had got.
"Obviously he thought he was going to have to pay some serious money for it to get something in time for the Walhalla Ljutfest Festival, so he was over the moon."