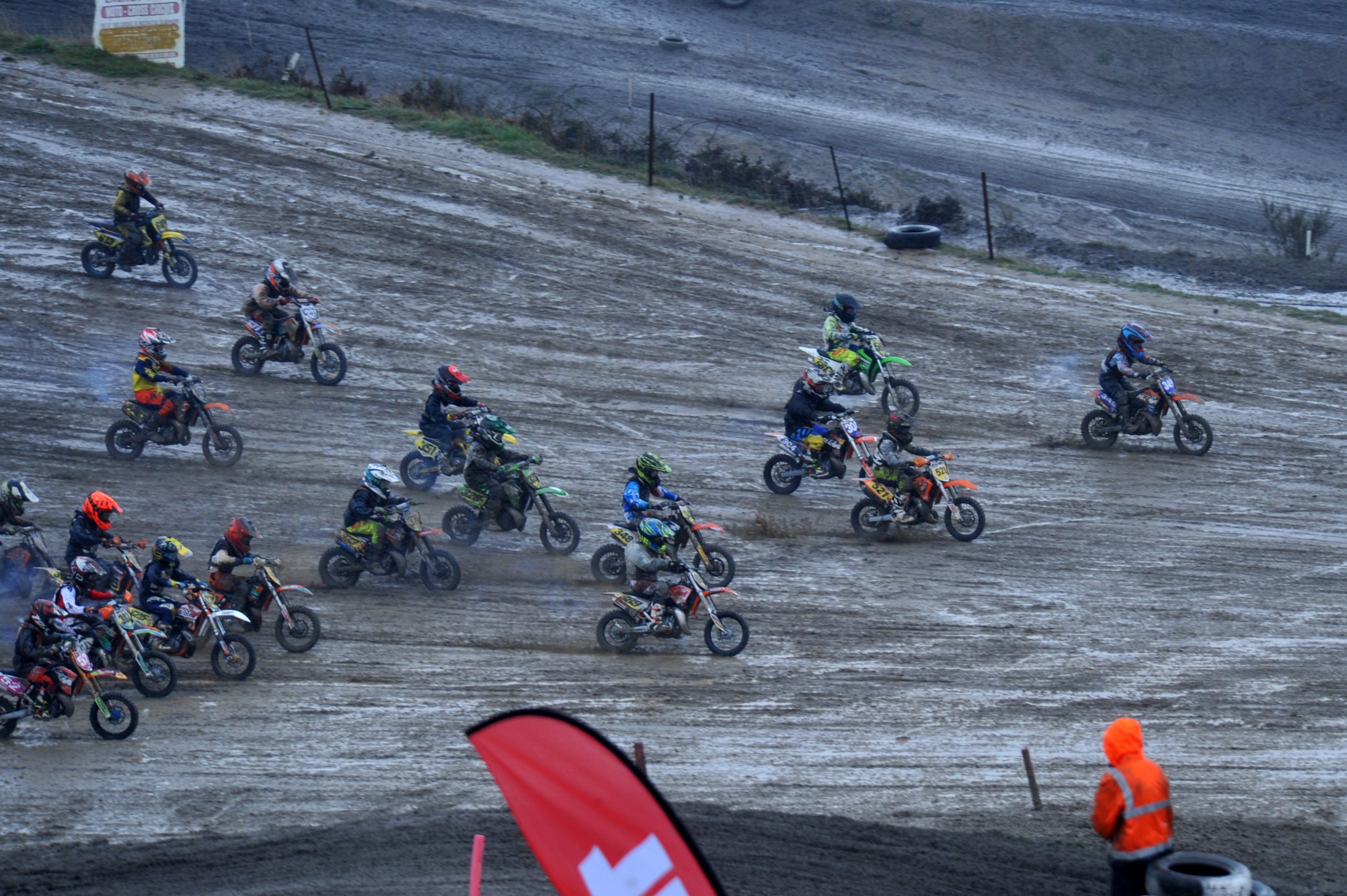 ABOUT 3000 people flocked through the gates of Newborough's Blue Rock Motorcycle Club at the weekend for the final round of the 2015 Victorian Junior Motocross Championships.
Rain and wind made for muddy conditions on the track, but that did not stop Victoria's top junior motocross riders from competing.
More than 300 competitors took to the track with five Blue Rock members taking out six titles for the 2015 season.
Blue Rock president Brad West said he wished to congratulate all competitors who persevered through Saturday's tough conditions.
"It was a credit to all the riders to get through the day," West said.
"Thank you to all of our club members for their assistance over the weekend and all of our competitors for making it a great event."
The club will head to Traralgon this weekend, when Traralgon Motorcycle Club hosts the final round of the Gippsland Motocross Championships on 8 and 9 August.
– Blue Rock Motorcycle Club title winners –

Tyran Tomich: 65 A grade class and 85 small wheel class, A grade
Josh Brewster: 125 B grade class
Mitch Nye: 250 B grade class
Benjamin Alderson: 250 C grade class
Mark Carroll: 85 small wheel C grade class