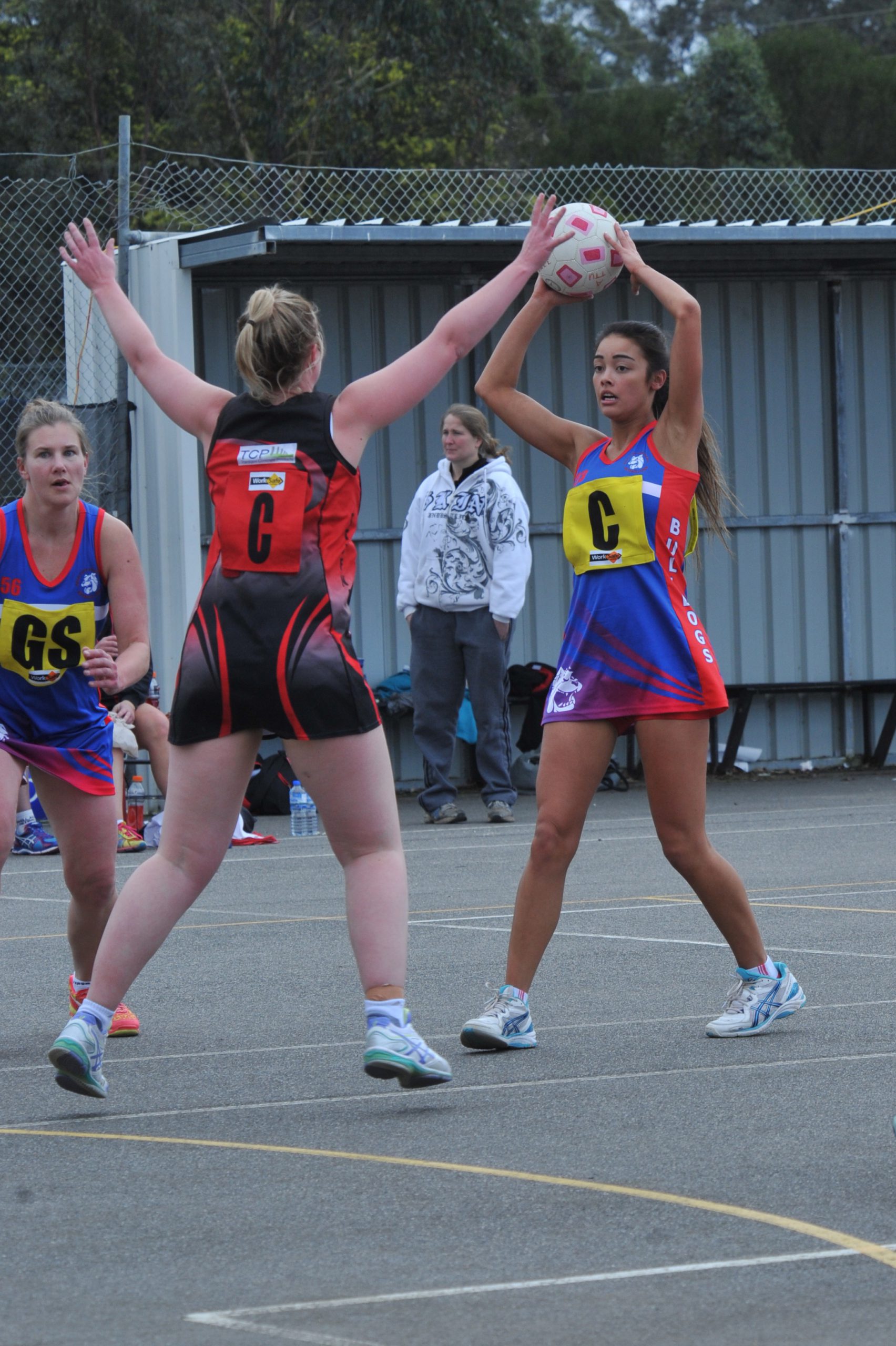 SALE City's challenge for North Gippsland netball's top five was dealt a severe blow on Saturday, when the sixth-placed side went down to Traralgon Tyers United 24-31.

Fifth-placed Woodside's loss in last weekend's split round opener against Heyfield opened the door for the Dogs to leap above the Wildcats, but the Bombers proved too big a hurdle.
Sale remains on 32 points, two behind Woodside after 16 rounds.
RESULTS
A grade
Yarram 40 def by Churchill 61; Rosedale 67 def Glengarry 46; Gormandale 39 def by Cowwarr 47; TTU 31 def Sale City 24; Woodside 38 def by Heyfield 45
B grade
Yarram 47 def Churchill 40; Rosedale 34 drew Glengarry 34; Gormandale 45 def Cowwarr 38; TTU 53 def Sale City 43; Woodside 26 def by Heyfield 59
C grade
Yarram 22 def by Churchill 47; Rosedale 35 def by Glengarry 40; Gormandale 38 def Cowwarr 35; TTU 29 def by Sale City 40; Woodside 30 def by Heyfield 37
D grade
Yarram 28 def by Churchill 42; Rosedale 28 def by Glengarry 36; Gormandale 33 def by Cowwarr 49; TTU 22 def by Sale City 23; Woodside 19 def by Heyfield 33
17 and under
Yarram 33 def Churchill 31; Rosedale 29 drew Glengarry 29; Gormandale 39 def Cowwarr 34; TTU 40 def Sale City 25; Woodside 21 def by Heyfield 52
15 and under
Yarram 15 def by Churchill 30; Rosedale 19 def by Glengarry 34; Gormandale 27 def by Cowwarr 34
TTU 27 def by Sale City 31; Woodside 31 def by Heyfield 35