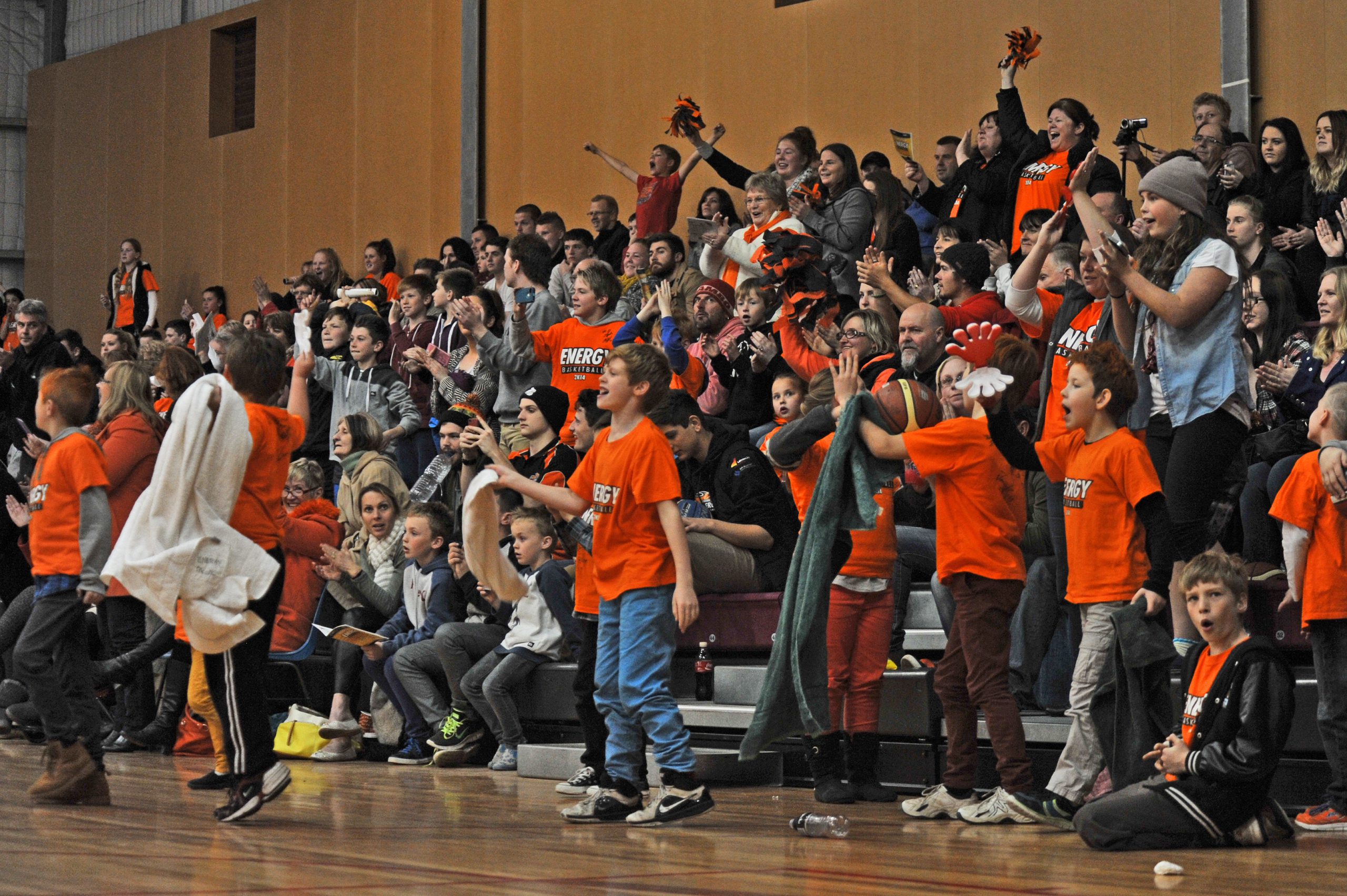 LATROBE City Energy's back-to-back BigV division one flag ambitions hinge on back-to-back wins at home this weekend.

The reigning men's premier dropped game one of the best of three grand final series to Melton Thoroughbreds in a heartbreaker on Saturday away from home.
Energy went down by a single basket, 96-94, and must now win twice in a potential double header at the Powerhouse to claim another premiership.
After enduring a hostile welcome from the Melton faithful, Energy captain Jarryd Moss is calling on the Latrobe Valley to return the favour and act as the side's sixth player this weekend.
"Their crowd played a huge role and our crowd has the potential… to be that sixth player for us on Saturday night and hopefully Sunday afternoon when we take out our second title in a row," Moss said.
"It (the crowd) is huge, you can't hear yourself think. We're used to it now but it still does play a huge role, especially down the stretch when there's a minute, minute and-a-half in the game and you're down by five, having to get the ball in a high pressure situation and call a play… and you're having to… make some sort of signal because your team can't hear you 10 metres away.
"It has an effect, it's certainly not why we lost the game, but I think it certainly spurred them on and helped them win the game."
The visitor made the early running in the playoff opener with an electrifying first quarter, doubling Melton's efforts to lead 34-17 at the break with five of six three-point attempts hitting home.
Rallying back in the second, Melton overhauled the deficit with an impressive 36-19 effort to draw level by half-time.
After two heavy momentum swings in the opening half, the third and fourth terms were played out on more even terms.
Melton edged ahead by a point at the final change and managed to establish a five-point buffer over the Energy with two minutes to play.
United States import Terrance Beasley was then fouled out, leaving the local brigade the task of bridging the divide.
With the Thoroughbreds holding their five-point advantage with 22 seconds left on the clock, Energy battled hard in the final throes to get within two but could not sneak over the line.
Moss said execution failed Energy at crucial moments.
"We probably didn't execute as well as we have done so far in the finals down the stretch which was basically the difference between winning and losing," he said.
"It's always tough when you lose a game that's pretty close within your reach in the last minute or two but we take a lot of confidence out of that performance, we feel we were right in it to the death and they had a… big vocal home crowd."
With limited exposure to Melton throughout the year, being from the other conference, Energy was faced with a few surprises on Saturday.
Moss said the premier would go into game two with a better tailored game plan after seeing the relatively unknown side in action at full strength.
"We've got a pretty good look at them now… we didn't have a lot of relevant film on them," Moss said.
"There was a couple of players that didn't play when we played them last time who played big roles last night.
"They've got a lot of size and they use it well; they crash the offensive boards so that'll definitely be a focus of ours at training this week, making sure everyone's on the same page in finding their man, boxing them out and keeping them off the offensive boards."
After claiming the flag in game three last year, Energy will need to take it to Sunday again in order to do the double, and Moss hoped to see plenty of home town support.
"The capacity at Traralgon is supposed to be around 1100 or 1200 people and that's just in the stands, so I don't see why we can't get that many people plus as many (more) as we can pack in," Moss said.
Game two is at Traralgon Basketball Stadium at 7pm Saturday night, with game three (if required) 1pm Sunday.