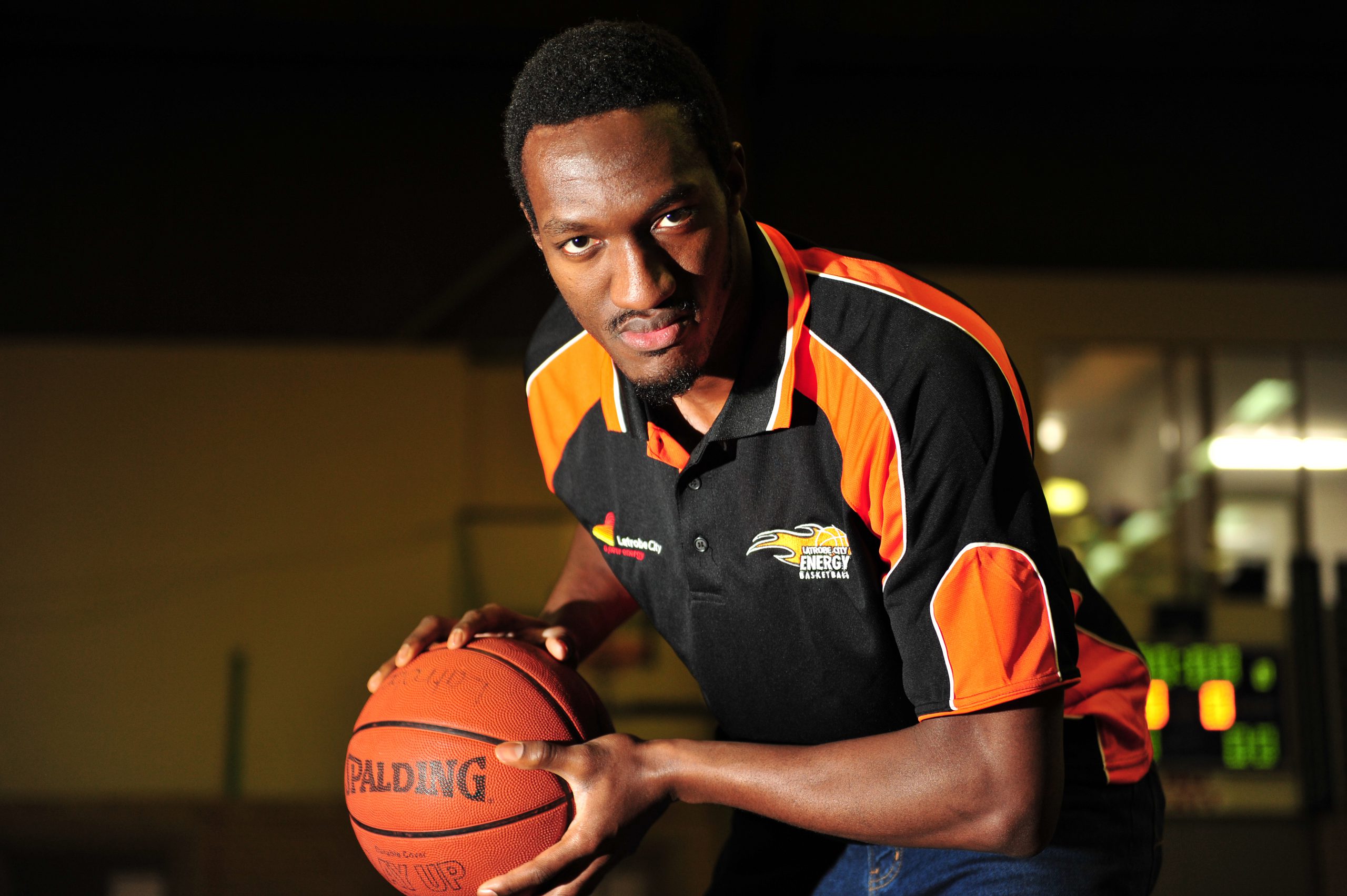 GAME two of the BigV division one grand final series at Traralgon's 'Powerhouse' this weekend might as well be game six at the Staples Centre as far as Terrance Beasley is concerned.

Latrobe City Energy's United States import came to Australia this season with a clear goal – to win a premiership – and now it is within reach he is more motivated than ever.
"This is probably number one priority on the list right now. This for me is probably as big as winning the NBA championship," Beasley said.
"Next to my children, this is probably the biggest thing for me right now."
The reigning premier must win twice at home against Melton this weekend to wrap up consecutive BigV flags after dropping the opening match of the best of three series on the road by two points.
It was a tough pill to swallow for the side, but doubly so for Beasley who watched the final stretch from the bench after fouling out with two minutes to play.
Having also suffered an ankle injury in the second quarter, limiting his court time, Beasley is champing at the bit to make an impact come Saturday with added incentive driving him forward.
For most of the squad the series is a chance to go back-to-back, but for Beasley it's not just a first title shot with Energy – it's his first, period.
"Being my first one it gives me a sense of ambition to actually go get it," Beasley said.
"I've never been in this position before but I know how important it is to me and my teammates.
"In order for me to be a winner, we all have to help each other to win.
"I'm not from here so these guys get to enjoy their family after they win and all that; I want to go back and enjoy my championship with my family.
"It definitely puts everything into perspective with me and everything that I really play for."
The six-foot-six Florida native has been instrumental throughout a chequered campaign for Latrobe City.
In an up-and-down year for both Beasley and Energy, the club's marquee player has averaged 11.9 points, 7.6 rebounds and two assists per game.
The numbers could well be higher if not for another important stat – an average of four fouls per game.
Beasley has fouled out in 10 of 20 matches this season, including both of his opening matches in less than 40 minutes combined.
The small forward has been forced to adjust to a less physical style, but believes his trouble with the whistle has only served to make him more savvy ahead of the season climax.
"It really helped me improve my game as a player to be able to… focus on managing your fouls and being on the floor at the right time," Beasley said.
"It's very different, at home we're used to playing more physical so we're able to play a lot more hands-on than anything. Here it's more fundamental so it's more you have to move your feet, you can't really bump guys.
"(Early this season) I couldn't really get myself going with scoring or even being in tune with the game because I was always fouling, I would be on the bench, and it would really hurt us as a team."
Another important turning point for Beasley was shrugging off the shadow of his predecessor Ashton Pitts, who helped the side to its first division one championship.
"It was definitely erasing the memories of the last import (Ashton Pitts) from my mind, because I always thought about how he performed when he played and how their season went last year," he said.
"As soon as I forgot about it everything became natural, I was able to be more confident in my game; the points started to come, I stopped fouling out and everything kind of meshed together really well."
Confident his side has the ability to go all the way, Beasley said it would come down to consistency this weekend, particularly on the defensive end.
A clinical first quarter last weekend saw Energy lead by 17 at the first change, which is the standard Beasley hopes to see last four quarters on Saturday.
"It's more of an 'us' than a 'them'; I think we lost that game instead of them actually beating us," he said.
"Certain teams like Melton, they're a streaky team, but when they're hot it's kind of hard to stop those teams, so we definitely have to show a lot of consistency on defence to win comfortably.
"This game Saturday we'll definitely see how bad we really want it as a team."
Beasley is on light duties this week, nursing his ankle injury, but had no doubts when it came to suiting up on Saturday night.
"I'm definitely playing Saturday, that's a no brainer, I'll be there," he said.
Game two at Traralgon Basketball Stadium tips off at 7pm, with game three from 1pm Sunday should Energy force a decider.