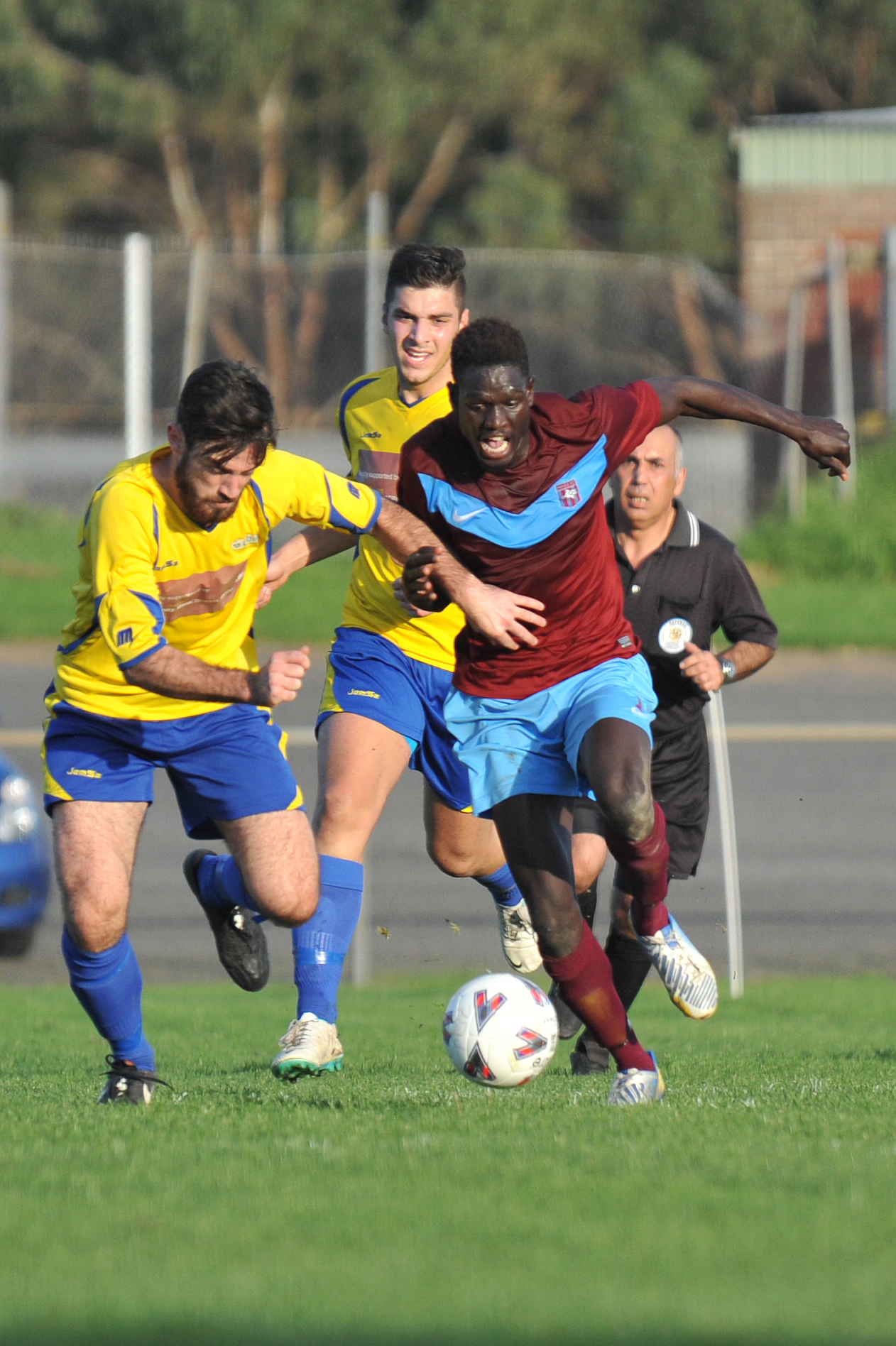 IT has been a lean month for Morwell Pegasus, but coach Luke Cheney still hopes to press for a top four finish in the state league south-east division one competition.

The Horsemen ruled out relegation with a win over Frankston Pines this time last month, but have since struggled with just one point from the past four games.
Tumbling to seventh on the ladder as a result, the side has faced a host of on-field challenges including loss of personnel, both permanently and to suspension.
Irishmen Craig McCarthy and Niall Burke have returned home, as has French-signing Justin Leary, and the first XI has been further shuffled to accommodate carded players.
This week's lineup, which went down 4-1 to Casey in a second half implosion, suffered from two red cards last week when Pegasus finished the match with nine men against 10 in a draw with Noble Park.
With no scope to challenge for the league title, but no danger of dropping down to division two, Cheney said the side was suffering from its limbo status, while opposing sides still had plenty to play for.
"We've got ourselves safe from relegation, so that pressure has been taken off, so then all of a sudden we come up against the top team wanting to win the league, then come up against teams who aren't safe yet either – they're fighting for their lives," Cheney said.
"We're in that limbo where we're not competing for top spot but we're not battling to get out of relegation either, so the last three weeks the teams we've come up against have been a lot more desperate.
"You're losing players to go home, also you're safe from relegation, so it's a tricky time."
However, Cheney was adamant there was still much to be gained from the final two rounds against Langwarrin and relegation candidate Manningham United, starting next weekend.
"In my eyes we still have plenty to play for because I want them to be in that top four where I believe we should have finished," he said.
"We weren't able to do the double against (Langwarrin) last year so we'll be definitely looking to do the double against them, and also a chance to do the double against Manningham."
Cheney said one positive to come from the carnage was the chance to field up to eight local players in the starting side in recent weeks.
Pegasus will have the week off for FFA Cup make-up matches before returning to Ronald Reserve for its final home game of the season.