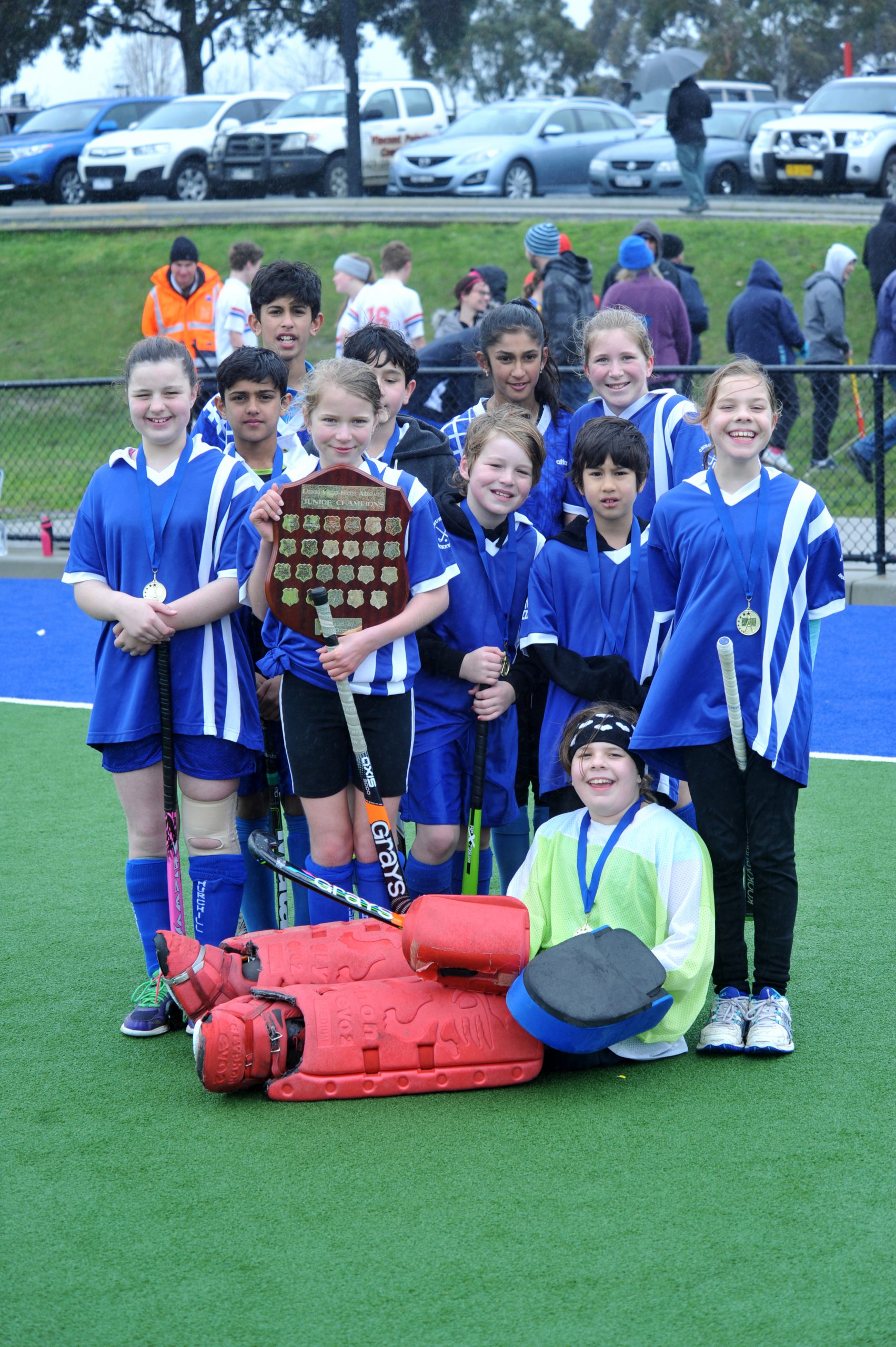 THE burgeoning Latrobe Valley Hockey Association junior league's continued growth culminated in a spectacular display of skill on grand final day at the weekend.

With some 60 players involved from under sevens through to under 17s at Churchill on Saturday, LVHA spokeswoman Linda Reid said it was a celebration of the league's young talent.
"That's been our biggest growth area, our juniors," Reid said.
"Each year we add to our age groups. This is the first year we've had under sevens and that started off with maybe a dozen kids and we've doubled that.
"Despite the cold and wet conditions, all the finals were played in really good spirit."
A combined Traralgon and Moe outfit defeated Churchill to take the premiership in the under 17s, while Churchill was too good for Traralgon in the under 13s.
Scores are not kept in under sevens and 10s finals, where the focus is on fun and skills development.
The senior grand finals will be staged this weekend.