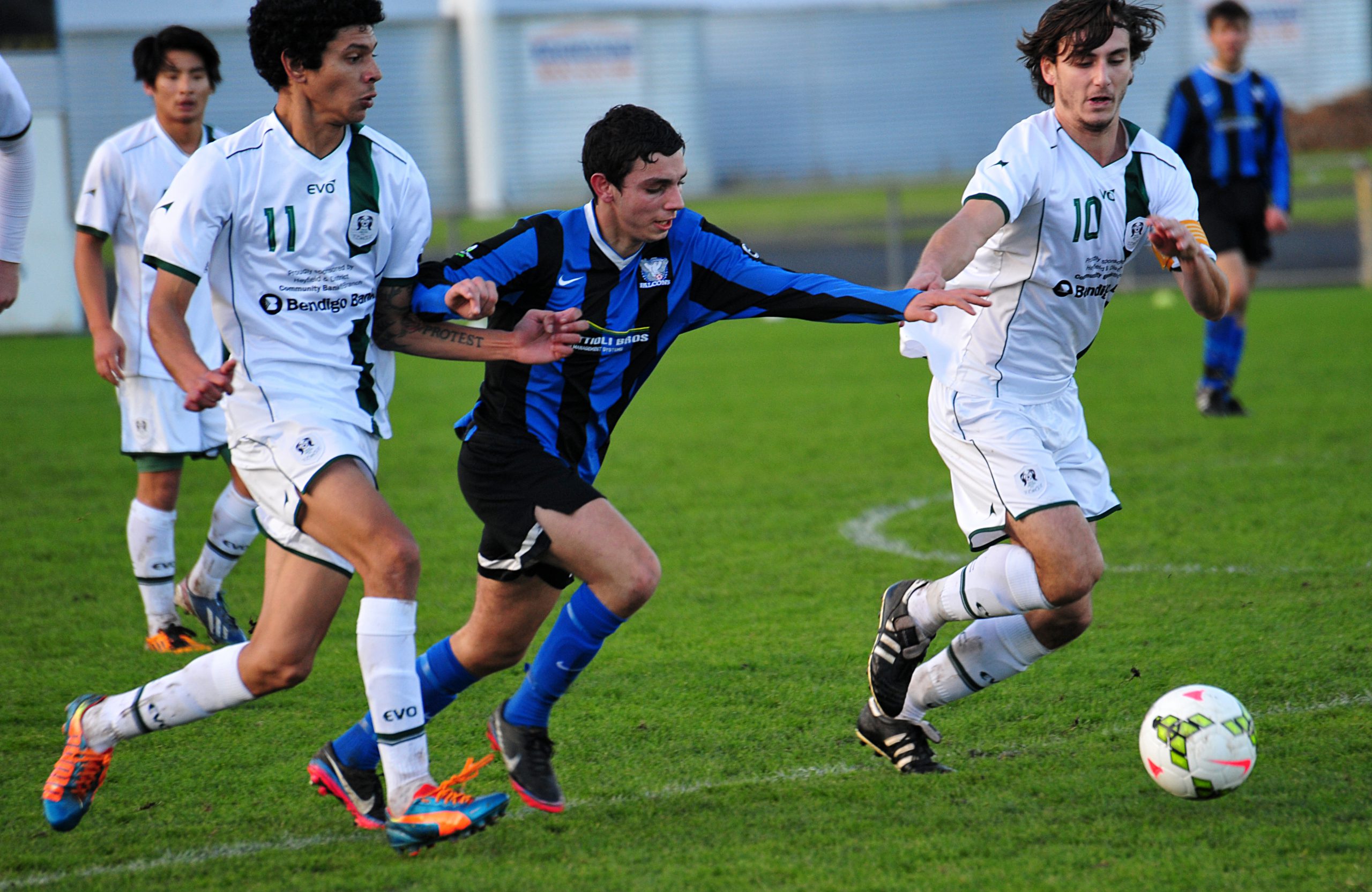 FALCONS 2000's Gippsland Soccer League title ambitions were dealt a savage blow on Sunday in the form of a 0-1 away loss to Sale United.

The result between teams one and two on the ladder respectively puts the ball in the Swans' court with two rounds to play. Sale now trails Falcons by a point in the championship race, but a win over East Gippsland United this weekend would send the green machine top with the Birds scheduled for the bye.
Falcons now require either EGUFC or Newborough Yallourn United to topple Sale in the next fortnight, combined with a win in the final round over Morwell Pegasus to take the league.
Should Sale bank a draw and a win, the league would be determined on goal difference. The Swans lead by six in that department.
Senior men: Sale United 1 d Falcons 2000 SC 0; Olympians SC 1 drew East Gippsland United FC 1; Moe United SC 5 d Newborough-Yallourn United SC 0; Monash SC 3 d Traralgon City SC 1; Churchill United 0 lt Fortuna 60 SC 4
Reserves: Sale United 2 lt Falcons 2000 SC 4; Olympians SC 2 d East Gippsland United FC 1; Moe United SC 5 d Newborough-Yallourn United SC 0; Monash SC 2 d Traralgon City SC 1; Churchill United 6 d Fortuna 60 SC 0
Women: Tyers SC 1 d Fortuna 60 SC 0
2nd Division: Sale United 1 lt Falcons 2000 SC 2; Monash SC 2 d Traralgon City SC 0; Churchill United 4 d Fortuna 60 SC 2