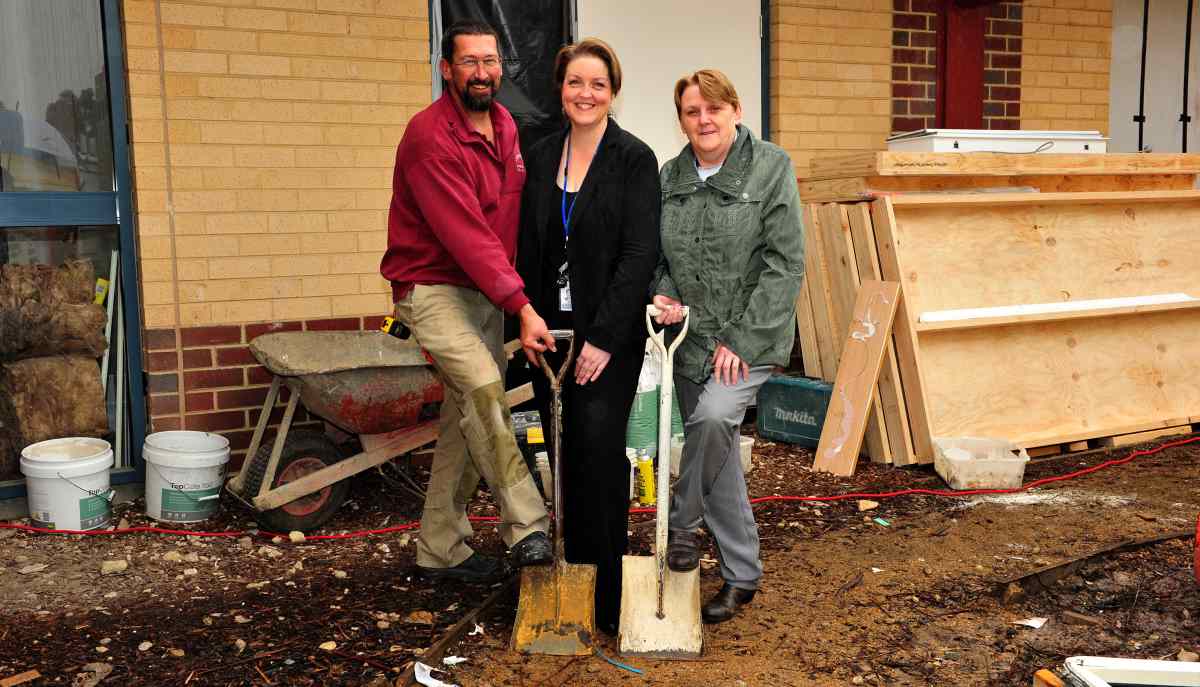 IT is the icing on the cake for staff and patients of Latrobe Regional Hospital, who will soon see concrete courtyards become colourful, sensory environments.

The hospital launched its Mental Health Appeal in May last year and has raised about $143,000 to revitalise courtyards in its psychiatric unit.
LRH general manager of acute and bed-based mental health services Eileen Geary said the community had been incredibly generous.
"I think we need to talk about how humble we are with the fact we've had such a generous community," Ms Geary said.
"(They) have contributed to making it a better environment for our clients, but also to enhance the recovery of our clients.
"We had a Christmas appeal, where we were able to buy all-new beds for the unit.
"The gardens are like the icing on the cake for us."
LRH's Flynn unit is Gippsland's only inpatient facility for people requiring acute mental health support, admitting more than 1000 patients each year.
Ms Geary said because the gardens' concept was around sensory, patients would have the opportunity to enhance their mental health recovery.
"We've been here for 17 years. Our courtyards have had some modification in that time, but they're mainly concrete," Ms Geary said.
"It is not very therapeutic for people who are in for a mental health issue.
"For us, it's about enhancing treatment and not just having a safe place, it's also having a therapeutic environment, moving away from just medication."
A synthetic turf lawn, planter boxes, seating, decking and paths will feature in the adult environment, with space for sports activities included in the adolescents' area.
More than 200 individual donors and several fundraising events contributed to the appeal, which carried the theme, 'Talk About It, Make A Difference'.
LRH board chair Kellie O'Callaghan said she was heartened by the community's response as individuals embraced the opportunity to learn about mental health.
"The interest and generosity indicates a real desire by our community to help people with mental health challenges," Ms O'Callaghan said.
"It's been a great community conversation which we hope will continue beyond this appeal."
Work is expected to begin at the end of September and could include the help of Flynn patients planting the garden beds.