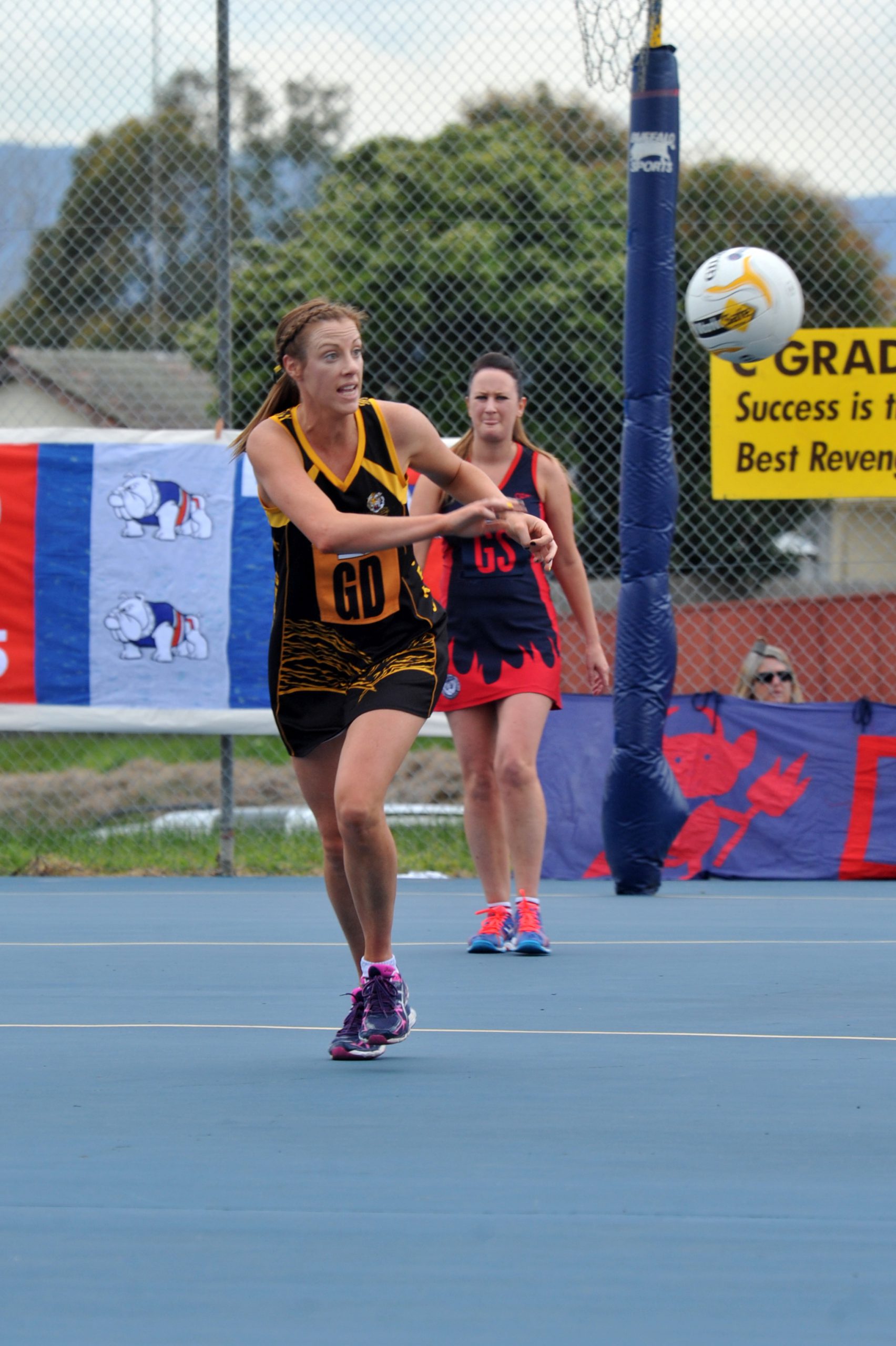 IN a stunning departure from recent Mid Gippsland finals battles between the two, Mirboo North annihilated Boolarra by 22 goals to win Saturday's A grade grand final at Morwell East.

While their past two post-season encounters had required added time, including a double-overtime, the Tigers sealed back-to-back titles in fine fashion.
The Demons kept things tight throughout the first half, but Mirboo North showed no mercy in the second, building an 11-point buffer by three-quarter time to set up an enjoyable final term.
"It was close until half-time, they threw everything at us, but then the girls pulled it together in the last half and played the way we have all year," Mirboo North co-coach Ebony Best said.
"At three-quarter-time we were 11 goals up and we said we didn't want to drop that, we wanted to push to 20, and we ended up winning by 22.
"We were absolutely rapt, a lot better than… double-overtime, we probably enjoyed the last six minutes, the smiles started to come on our faces and everything just went our way which was a great way to finish."
Mirboo North led at every change, building from a two-goal advantage to six by the main change.
Best said things began to click in the second half.
"Our goals started to drop… we were creating a lot of turnovers in the first half but we weren't capitalising," she said.
"In the second half everything fell in place; goals were going in, we turned the ball over, the passes into our goalers were amazing and the pressure all the way down the court was fantastic."
The title was a fitting send off for shooter Mirj Geisler, who at 46 years of age turned in two of her finest performances of her career in the past fortnight of finals.
Geisler returned to the A grade lineup this season and showed she was still at the peak of her game despite troubles with her knees.
"She rebounded beautifully and shot absolutely fantastic. The last two weeks have definitely been her best two games of the year," Best said of her star shooter.
"We're pretty sure (she's finishing up)… we're hoping that she might play another year. Her knees have quite had it unfortunately.
"She's got kids… I think she's needing to concentrate on being a mum and being able to go to work pain free so we appreciate that and we'd love her to go on, we'll work on her in the offseason."
Best's co-coach Jess Holland was named best on court for the grand final.
The celebrations continued yesterday as the club put on a surprise 18th birthday party for Mirboo North player Aleisha Loh.
"We're so happy and the (football) thirds are back-to-back as well so we've been doing a lot of celebrating," Best said.
"We had a lot of supporters there and we thank them for coming out and supporting us all year. Our reserves didn't get over the line so we really wanted to make sure the club had lots to celebrate and we have so it's been great."
It was a big day for Morwell East as well, which took out the B, C and D grade championships.
Newborough also picked up twin titles with victory in the 17 and under and 15 and under grades.