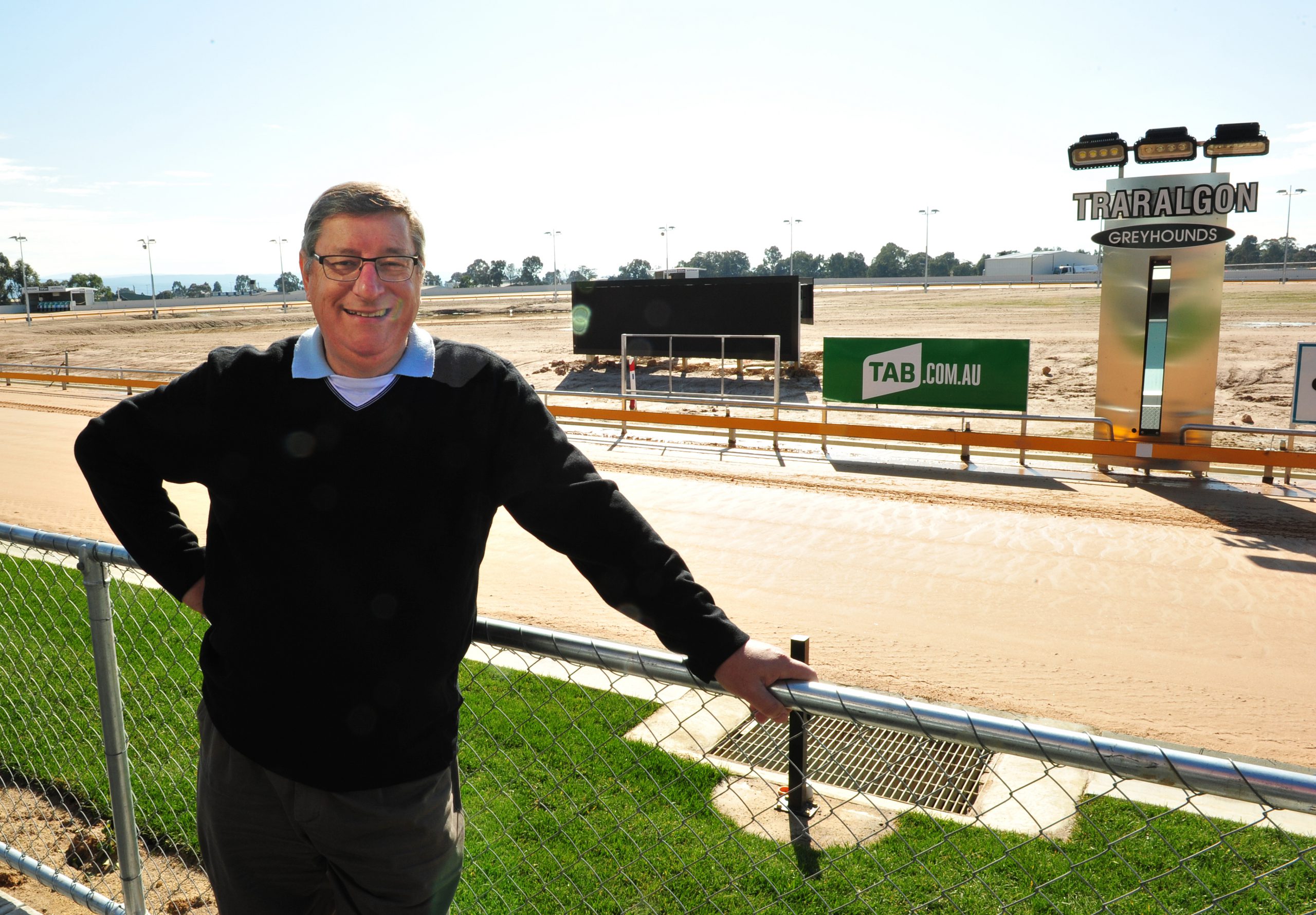 GREYHOUNDS
YINNAR trainer Michael Fearnley has two greyhounds in this Saturday's group two Traralgon Cup final at Glenview Park, though he could have seven and still be long odds.

Fearnley's runners Harlon and It's So Good were worthy qualifiers in last week's cup heats but they will all be chasing the fastest dog to set foot on the redeveloped Traralgon racing circuit.
Fernando Bale imposed himself on the group two series last Saturday when he became the first greyhound to break the 30-second barrier at the new venue.
The Andrea Dailly-trained bolter clocked a scintillating 29.971 seconds en route to a convincing 10-length win.
Already with more than $800,000 in winnings, and tipped to break the $1 million mark before retirement, Fernando Bale is a warm favourite for the cup and among the patrons.
The crowd took advantage of the improved vantage points at Glenview to watch the flier go around last Saturday and club manager Hector Caruana expects more of the same this week for the $47,000 final.
"We've got a very, very high class greyhound going around in the cup final so we're pretty happy about that," Caruana said.
"Last Saturday night with the cup heats, particularly when Fernando Bale was going around, they were lining the fence to watch him which was a great sight to see.
"The fact that we're on top of the action is just terrific."
Four weeks into racing following a multi-million dollar redevelopment, the revamped Traralgon complex will be officially opened on the night.
Member for Eastern Victoria Harriet Shing will represent Racing Minister Martin Pakula to cut the red tape.
Caruana said while the cup was an age old tradition its first iteration on the new circuit had a different feel about it.
"Despite the fact the club's run 40-odd cups, the fact that this is the first one on the new track is very special," he said.
"We're looking forward to a big crowd… a big night. Very historic for the club.
"Couldn't be more pleased with the complex and the way the track is racing."
Local champion Luca Neveelk, trained by Gerry Kleeven of Denison, had a miss in his Traralgon Cup heat on Saturday night and will not feature in the final.
However, kennel mate Nifty Neveelk is on the reserve list.
Racing starts at 5.30pm at Glenview Park Traralgon through to about 9.30pm.
The Traralgon Cup will run as race six at 7.08pm.
2015 Traralgon Cup Box Draw
Box 1 Emrys (Mario Briganti)
Box 2 Harlon (Michael Fearnley)
Box 3 Clash Of Kings (Stephen Whyte)
Box 4 Sonic Pirate (Peter Reinders)
Box 5 Dyna Yemen (Andrea Dailly)
Box 6 Fernando Bale (Andrea Dailly)
Box 7 Lektra Outlaw (Andrea Dailly)
Box 8 He's So Good (Michael Fearnley)
Reserves
No.9 Starlight Jack (Mario Briganti)
No.10 Nifty Neveelk (Rose Kleeven)