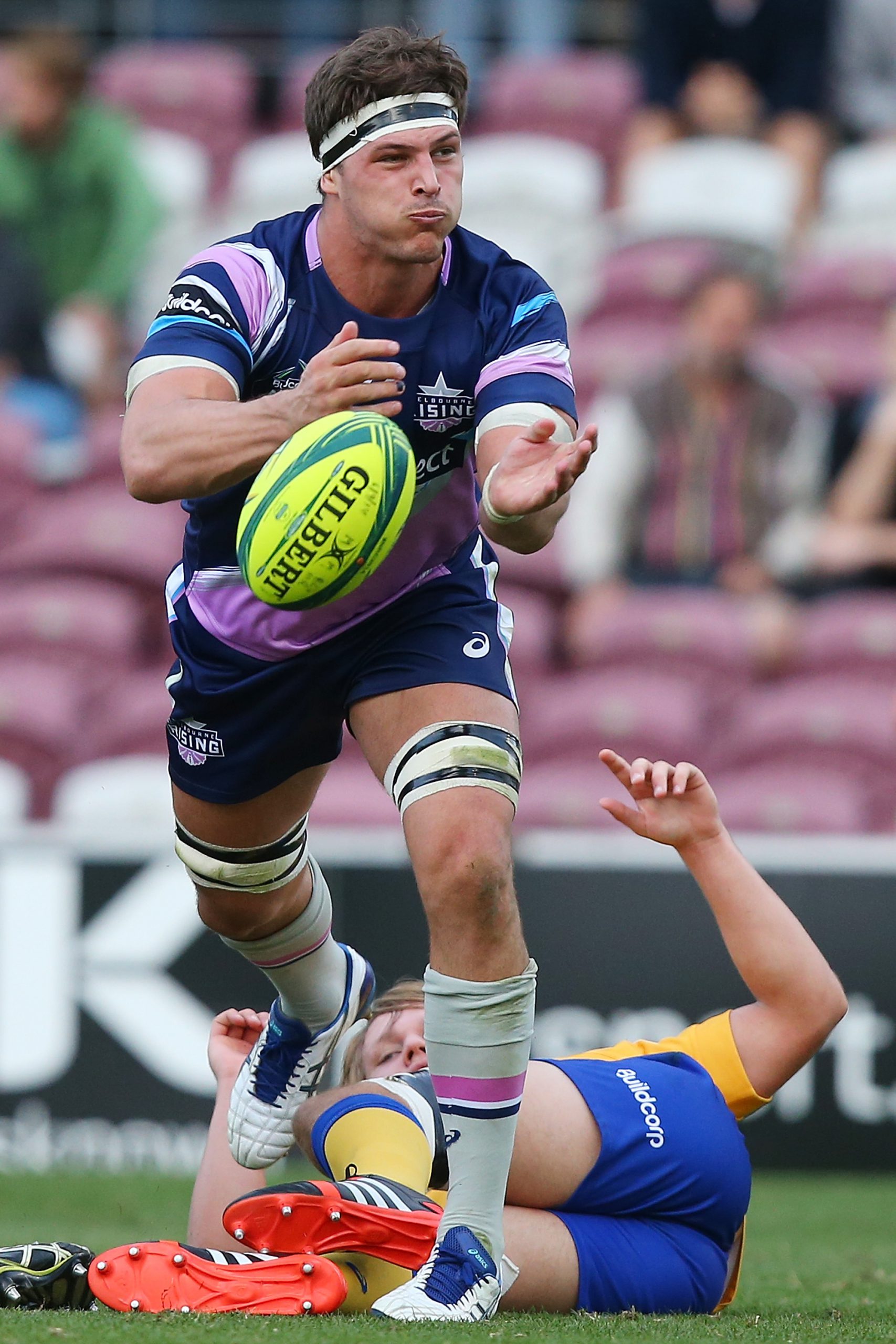 RUGBY UNION
SATURDAY'S National Rugby Challenge showdown at Latrobe City Sports Stadium will be a first visit to Morwell for most who take the field, with the exception of Wallaby Luke Jones.

The foundation Melbourne Rebels and now Rising second rower, who made his national debut against France last year, was part of the Super Rugby club's second ever appearance – a pre-season clash against Tonga in Morwell.
"It was an awesome experience and great to get out amongst the Victorian state," Jones said.
"From what I remember we had a good turnout, it's a great field and it's a great small stadium, which can make it exciting for the numbers that I hope we'll get on the weekend."
A lot has changed for Jones since joining the formative Rebels side from Western Force, culminating in a recent stint at invitational British club the Barbarians, but the strength of union in Victoria has frustratingly remained constant.
However, with new leadership at the club and the advent of the NRC, Jones hopes to see that change.
"Internationally we play against South Africa and New Zealand and clubs recognised across the globe. If you go anywhere in the world they know who the Crusaders are, they know who Geelong are, that's what we want to make for ourselves," Jones said.
"We want to become one of the top 25 clubs in the world and that's going to take a while but I think with those goals in mind, and the new ownership of Andrew Cox, that's something that's going to be pretty special for Melbourne and I can really see some direction for the club now."
Jones is one of the drawcards for the round five match on Saturday, along with the likes of his Barbarians teammate Ben Robinson.
The Rebels stalwart said the NRC's top billing talent would work just as hard in the domestic competition as any other player trying to make the higher grades in a bid to grow the game.
"I'll do what any other player would do in our shoes, play the best to our ability which is not a burden, it's just something we do naturally, we love playing rugby," he said.
"Morwell is one of three or four games where we have been trying to target those outer regions to get behind rugby and get behind us as an organisation.
"It's something that can potentially grow the game and hopefully we put on a good spectacle for you guys."
Melbourne Rising tackles the Greater Sydney Rams at Latrobe City Sports Stadium from 2pm on Saturday.