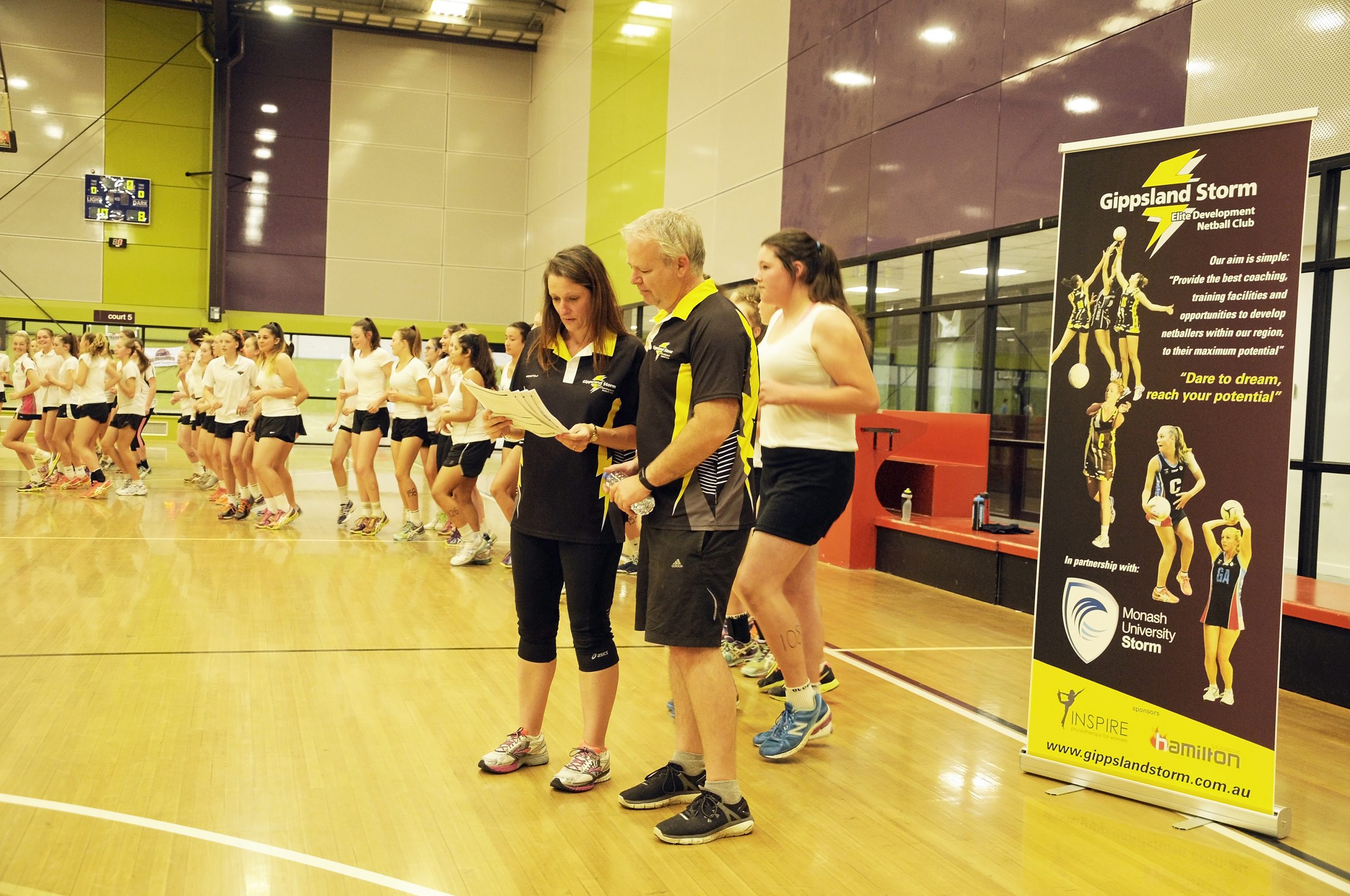 Gippsland Storm Elite Netball Development Club has completed the first week of its tryouts for the 2016 season, with a second session organised for Sunday.
The region's best and brightest showed off their ability to hopefully gain a place in the Storm teams for next year.
Gippsland Storm president Brendan Murnane was thrilled with the number and talent of the attendees.
"It's great to see all these fantastic players from all over Gippsland showing up again this year," Mr Murnane said.
"The under 13s look like a standout in particular".
Gippsland Storm's alignment with Monash Storm in the VNL is proving to provide tremendous opportunities for local players.
Many Gippsland players were recently selected to take the next step with Monash and further their netball in the program.
If you are a talented netballer from under 13 to the open age group and you would like to get involved, week two of the Storm tryouts will be held Sunday.
For more information or to register, visit www.gippslandstorm.com.au