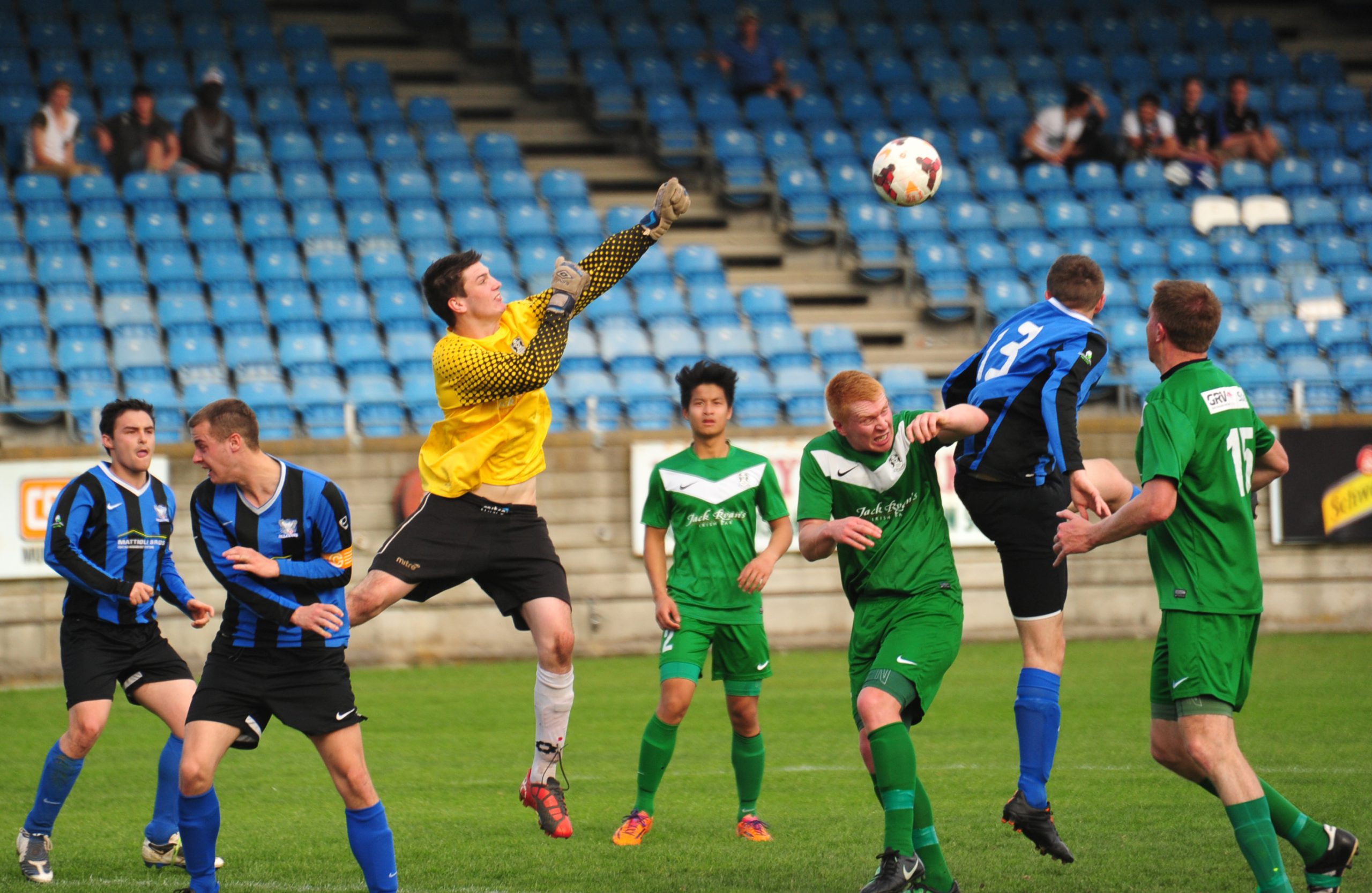 RELATED COVERAGE: GSL discovers Pandora's box
A former GSL Board Member has called for a revamp to the Gippsland Soccer League hierarchy and its governance following its handling of a complaint which saw the league championship trophy withheld for more than a fortnight.
Falcons 2000 was awarded its senior and reserves league championship trophies at the GSL presentation night this month, 19 days after topping the ladder on the final matchday of the season.
Ex-board member of 14 years and founding member of Falcons 2000 Matt Edey said the league's approach was 'Draconian', while the GSL has defended its process.
"To have the disappointment of losing (the ladder lead) to Sale… coming off the ground, then have the ecstasy of winning (the competition) after all what's gone on, then no-one being at the game to give them the cup I just think is beyond belief," Edey said.
"We're pretty proud of our history (at Falcons) and to win something and not get the prize is Draconian."
The delay came as the league awaited a determination from its independent discipline officer and legal team regarding potential breaches of international clearance laws.
It followed a formal complaint from Falcons against Sale United fielding potentially ineligible players earlier this season, supported by 13 pages of evidence, and subsequent legal request to investigate player eligibility.
The GSL investigation ultimately revealed more than 80 players were in breach of ITC laws across the competition, including Sale United players, with the league deciding to issue warnings but take no other disciplinary action.
Falcons was twice advised by the league in September that the matter had previously been investigated and no evidence of wrongdoing had been discovered.
However the board reversed its position following Falcons' submission, stating its new position "all clubs are guilty of fielding players ineligibly, due to incomplete ITC paperwork.
As a result the GSL Board has decided that there will be no further action taken against any club".
Edey, who served on the board under both Ken Steel and current chair David Wilson, believes the GSL had not done its due diligence in initial investigations nor in policing the rule.
He felt the league left Falcons with no choice but to demand answers.
"If you genuinely know that someone's playing unregistered players, you have a right to find out," Edey said.
"The GSL was the right channel to do that, but they took it upon themselves to say it was all right.
"A complaint was made, the GSL didn't do their due diligence, they didn't check as (Falcons) checked to get it right.
"If you're good on governance you're checking all these things, but if you've got someone in the chair that doesn't know, that's not interested in governance… at the end of the day there needs to be a major shakeup in the GSL, there has to be, because this can't go on."
He also questioned how the league could have uncovered no evidence of wrongdoing in the first instance, only to discover widespread breaches a week later.
Edey, who retains close ties to Falcons, claimed communication from the GSL had been lacking in the wake of the investigation as clubs awaited the deliberation of the discipline officer.
"If we've got ineligible players, tell us who they are," he said.
"To say basically everyone is doing it, I can't believe it."
Edey called on the league to increase its scrutiny for registrations and player eligibility, particularly late in the season when titles were on the line.
While the GSL has since determined that scores of players were technically ineligible under the ITC rule, Edey felt Sale United had shown blatant disregard for the rule.
Having personally been involved in securing an ITC at Falcons for international recruit Liam Johnson, who had to wait half a season before being allowed to play, Edey said all clubs had a responsibility to be at least cognisant of following proper registration guidelines.
"Sometimes you slip up but generally everyone is trying to play by the rules (but) if you've got players coming from overseas you know that they've got to be registered. The onus is on you," he said.
"But then it's the GSL's (responsibility) as governance to check that the clubs have eligible players," he said.
GSL secretary Linda Christy conceded ITC registrations had been a blind spot for some time, which the league had now moved to address.
She said registrations were scrutinised at FFV and GSL level but "not necessarily that ITC level, which FFV have acknowledged now and are going to build into their registration process I believe".
Registrations are currently performed through a MyFootball website through FFV with a GSL component built in.
Christy said while the league didn't directly handle the registrations they did check them for validity if there was a challenge and also checked cards against registration on game day.
She defended the GSL's surface level initial investigation into Sale United's case, given it was actioned without a formal complaint from a third party.
"The initial investigation was a response to a rumour, there was never anything formally put in place, it was a whisper around the grounds," Christy said.
"I sent a courtesy email to the club and asked them to please explain and they explained the circumstances of these players coming to play… which I was satisfied with given it wasn't a formal complaint.
"I was comfortable with it at that time and to be honest, compared to these 80 people on the list (of ITC breaches), I'm probably still comfortable with it because it's a very similar situation for most clubs.
"I don't think anyone made a breach (deliberately)."
Christy also stood by the league's decision to hold off on awarding league trophies as it awaited an outcome from its legal team and independent discipline officer, following Falcons' legal request.
"I think it was important to see this process through before we did that," she said.
"(In addition) there's also been some talk at the board that we were having presentation nights but we weren't actually presenting anything because we'd given it to (winners) on the sidelines, so we had already talked about stopping that."
The GSL will stage its annual general meeting next month.