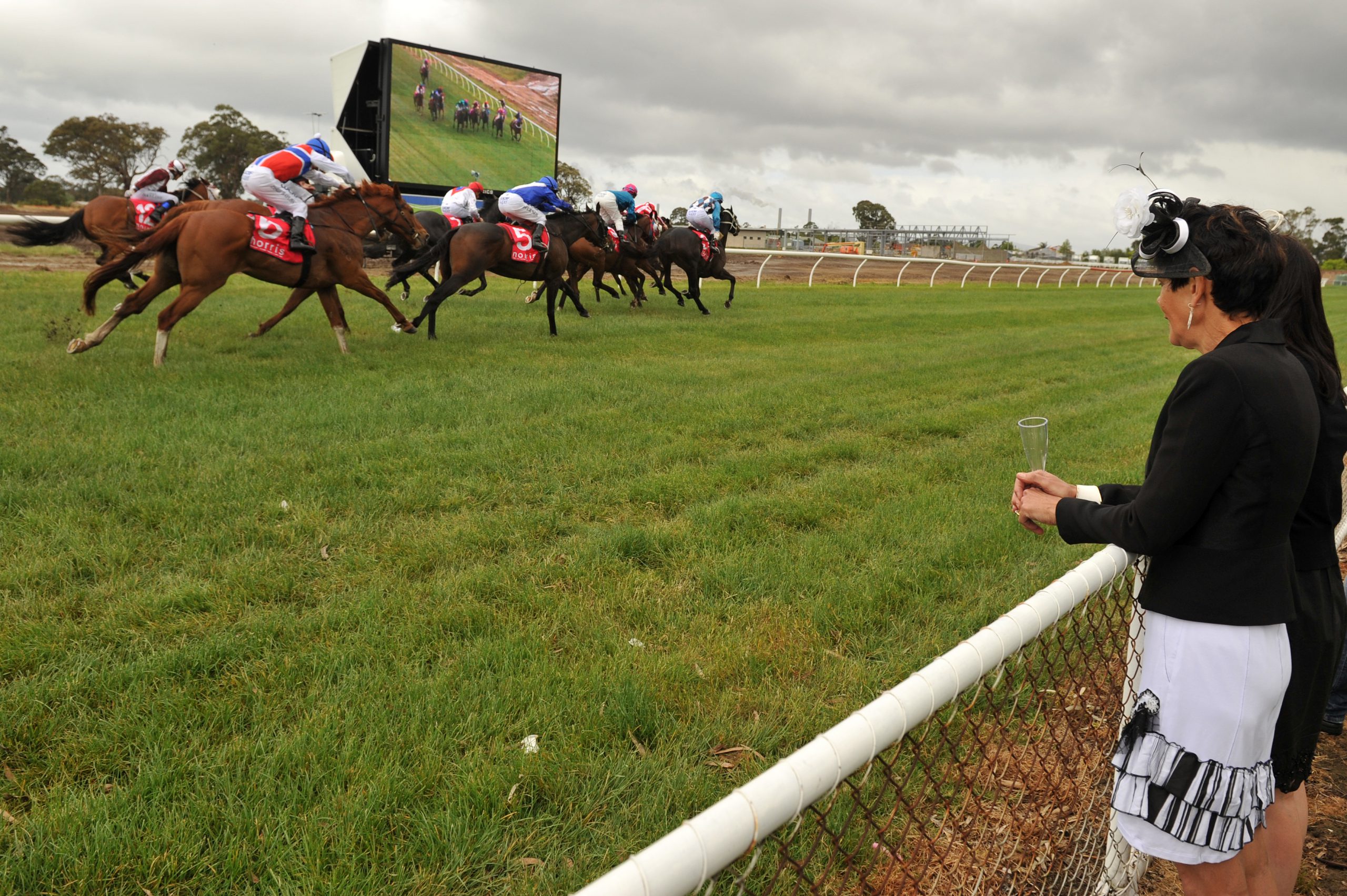 DERBY Day is one of the hottest tickets in country Victorian racing and Latrobe Valley Racing Club is urging the community to cash in while they can.

LVRC is pinning high hopes on its Ladies Day event this Saturday on the back of a horror year, as Glenview Park looks to consolidate its standing in the industry.
Strong nominations from locals and some country racing heavy hitters was a good start on Monday, but LVRC manager Brendan Blackshaw said numbers through the gate was the major indicator of success.
Hoping to ride the wave of momentum in Victorian spring racing following big turnouts for the Cox Plate at Moonee Valley and Sale Cup at the weekend, Blackshaw said it was time locals proved they wanted to keep marquee racedays in the region.
"It's probably the most sought after day around the state in terms of a country raceday… it's a prime date so we need to make sure we get back to where we used to be in terms of the levels of support," Blackshaw said.
"It's not dire but if the day doesn't get back to where it used to be we might lose Derby Day, and if we lose (that) it's obviously less attractive to go to the racing in the middle of winter or any other time of the year; it's important to maintain spring dates.
"It's important we get the support to justify keeping them."
LVRC was crippled last year after two meetings were transferred, the Traralgon Cup cancelled and its Ladies Day card cut in half due to poor weather.
Not only did the club take a financial blow, it was also hit by a reduced allocation of race meetings from 2016 onward by Racing Victoria and Country Racing Victoria.
Blackshaw said the focus moving forward was to solidify its existing major racedays before moving to resurrect its third meeting.
"The challenge at the moment is to make sure we're still worthy of two," he said.
"We need to make sure… people come to the track and support it because if they don't we might not (even) have two.
"It's an ever-changing wheel and when you get to a club like ours that's event based, if the events aren't getting supported they move them elsewhere.
"If they don't turn up on the day, it's probably no good their grandkids turning up because we won't be there."
Local trainers Allison Bennett (Moe), Darryl Blackshaw (Moe), Peter Gelagotis (Moe), Catherine Martindale (Churchill) and Allan Douch (Traralgon/Sale) were all prominent among Monday's nominations for the seven-race card.
Gelagotis' Nacirema had a first up win this spring at Bairnsdale this month over 1000m but fared worse in its 1200m journey a fortnight later with a 12th place finish at the same venue.
The Darryl Blackshaw-trained Hokkaido has also showed promise this year, taking three top four finishes at Sale, Cranbourne and Mornington in June/July before returning for a fourth place at Bairnsdale this month on a good four, which Traralgon is headed for this Saturday.
Cranbourne trainer Mick Price entered a couple of nominations in Everglades and No Pain No Gain, the latter of which ran well on a good four at Cranbourne in its last start.
"The racing industry has been good, they're fully supportive and helpful all the way through. It's a matter of stats now just making sure the people turn up on the day," Blackshaw said.
"We believe we've got a great product in terms of a local entertainment event, it's up to people to get off their couch and come and enjoy it."
Ladies Day will feature fashions on the field, marquees, musical entertainment, food vendors, bookmakers, big screen, jumping castles with some tickets still available for marquees and corporate bookings.
Gates at Glenview Park open at 11am with the first race at 1.10pm and the last at 5.30pm.
Marquee access is from 12.30pm with beverage packages commencing at 12.55pm.