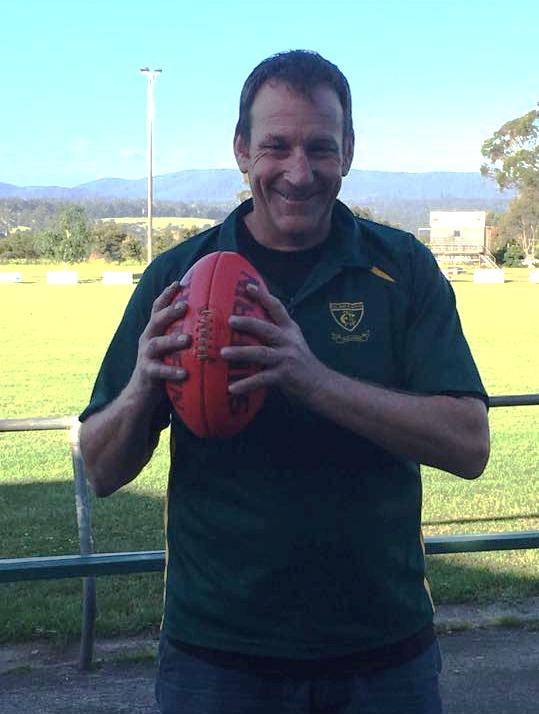 FORMER Sydney Swans draftee Paul Smit is set to take Hill End under his wing for the 2016 Mid Gippsland football season.
The new senior coach is a strong pick-up for Hill End and brings a wealth of experience to the club, with a successful career spanning 30 years as both a player and a coach.
He has coached the Chelsea Heights and Sommerville senior football teams in suburban Melbourne, and reserves at Chelsea Heights and Seaford.
Most recently, he coached Chelsea Heights Under 19s in 2013-14.
As a player, Smit was drafted to Sydney as pick 15 in 1990, played full back for Springvale in the VFA for four years, notched up 60 reserves and under 19s games for Melbourne Football Club, and captained the All Australian team in the under 17 Teal Cup.
The Hillmen hope Smit will help turn the fortunes of the club, which struggled this year after senior coach Brad Sinclair walked out unexpectedly just five weeks before the start of the season.
Player and former coach Phil Town then stepped into the role to provide stability, but the team was behind from the start.
Smit said he was attracted to the senior role at Hill End because it was a challenge.
"I know a lot of people in footy circles and I've heard all good reports about Hill End," Smit said.
"I keep hearing that the people around the club are really good, but they've just had no (recent) success on the field. I'm hoping to help change that.
"I believe that with my experience I can bring a new culture to the field. It will be a challenge, but I'm really looking forward to it and seeing whether the players are willing to jump on board."
Smit said his aim was to drive improvement across the club, among both players and coaching staff – including himself.
He also hopes to attract new players to the club.
"I know Hill End has a group of really loyal local players, and a young group of promising footballers in the fourths, and if we can bring some new players into the club as well and everyone is willing to put in, success will come."
Existing and prospective players have the chance to meet Smit at the club on Friday, 13 November from 6pm, when he will outline his plans for the pre-season and 2016.
Hill End's football pre-season starts on Monday, 16 November and will run Monday and Wednesday nights from 6pm for a month before breaking for Christmas.