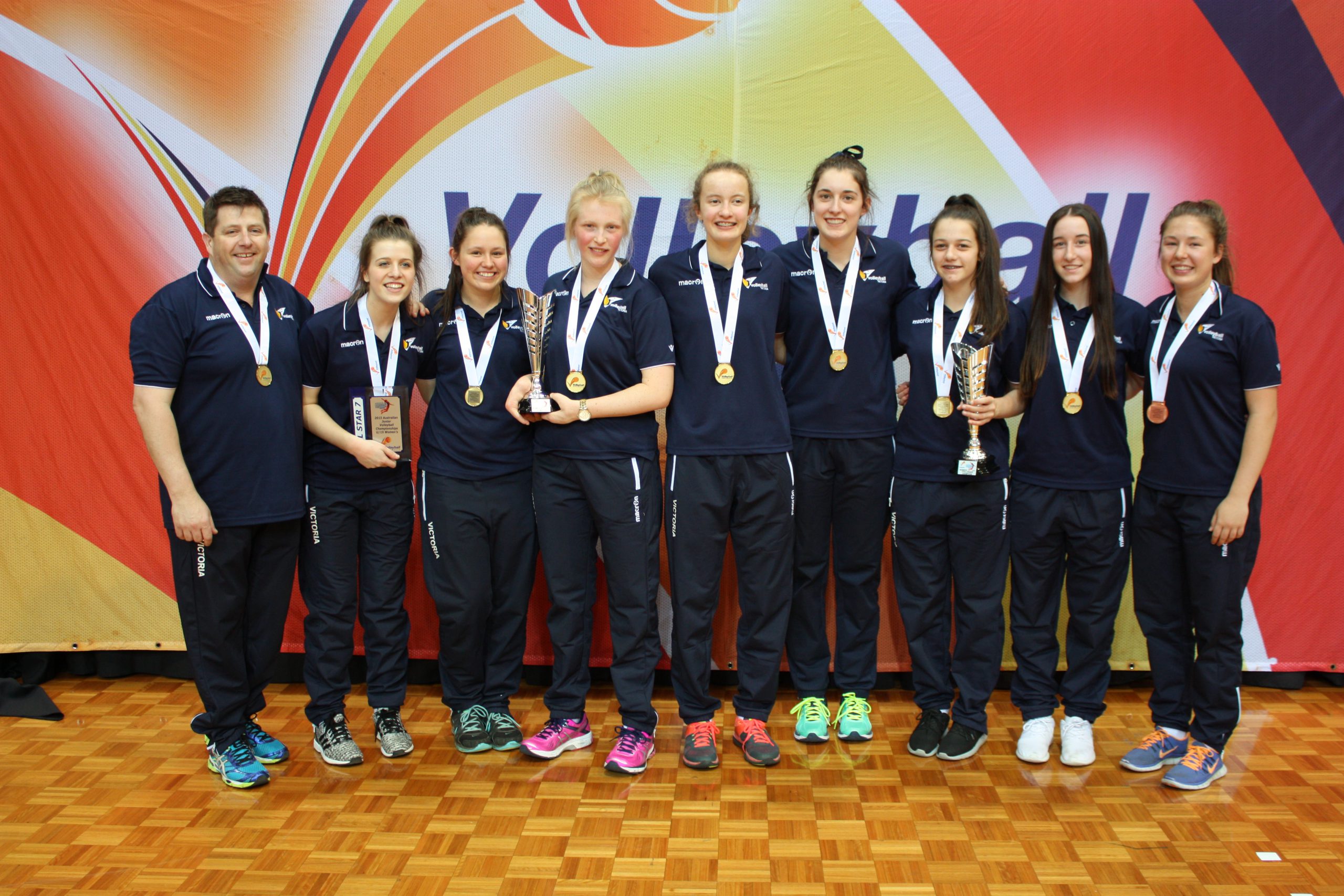 AN incredible effort from Latrobe Valley's envoy at the recent National Junior Volleyball Championships resulted in every competing coach and player from the region bringing home a medal from the Australian Institute of Sport.
Alex Vuillermin, Bronte Scott, Alice Shaw, Rebecca Ingram and assistant coach Glenn Trembath retained the national under 17 women's title after defeating South Australia in four sets in the gold medal match.
Ingram and Shaw were also named in the "all star seven" for the age group which acknowledges the best performed athletes in the country at the week-long tournament.
Ingram and White also completed an impressive double achievement, securing gold medals in indoor and beach volleyball at a national level in the past six months.
Phoebe Trembath and Monica Harasumiuk returned home with a bronze after defeating hosts the Australian Capital Territory in three sets in the third/fourth playoff for the women's u19 division.
Trembath was also named in her "all star seven" for a third time at national level during her junior volleyball career.
Local sisters Darcie and Ainsley White were part of the second Victorian u17 women's team that took out the gold medal in the Challenger Division after beating Queensland in four sets.
The awards continued for the Latrobe Valley athletes at the recent Volleyball Victoria Awards night held in Melbourne on 10 October.
Phoebe Trembath was named the "Most Valuable Player" for the Victorian u19 indoor team, Ingram was named MVP for the u17s and White the MVP for the u15 beach team.