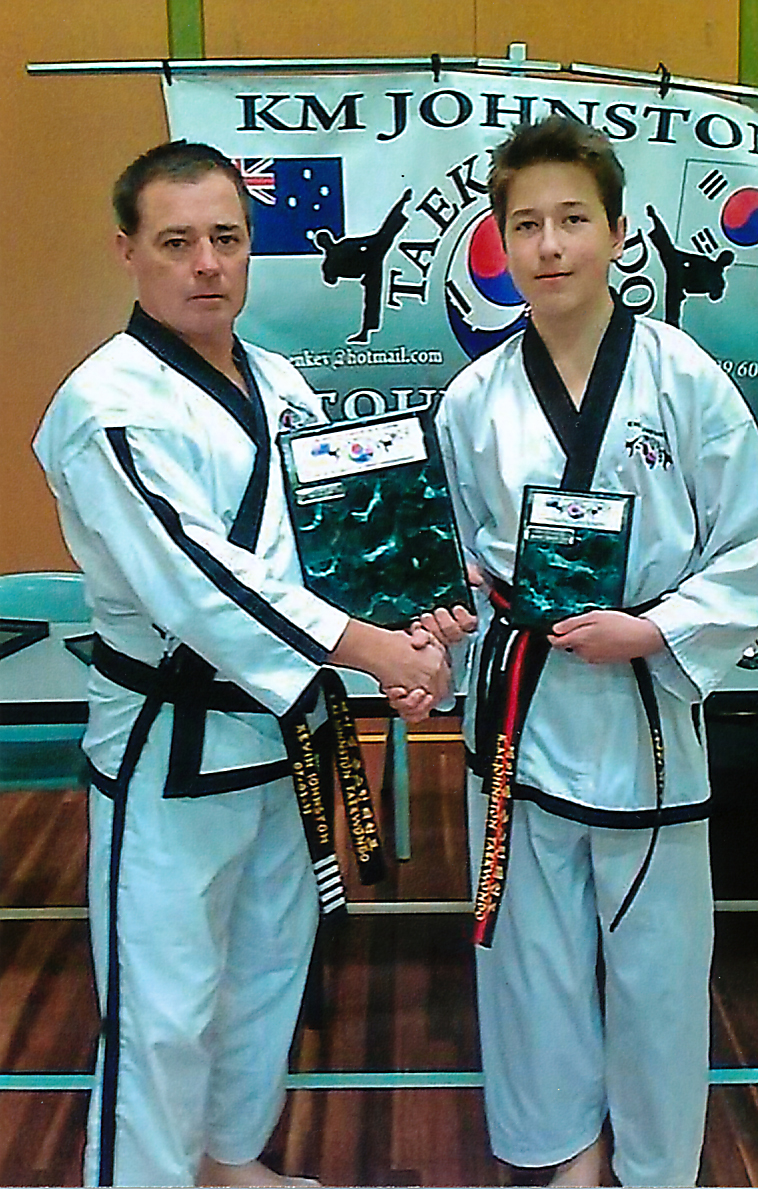 SELDOM is an item of clothing so sought after as a martial artist's black belt.
It is a symbol of dedication, fortitude and skill bestowed only upon those truly worthy of its merit.
Liam Otter recently earned his junior black belt with KM Johnston Taekwondo, joining an elite club in the process.
A journey spanning six years since Liam began training twice a week at the age of nine finally saw him awarded the prestigious honour.
Instructor Kevin Johnston, a fifth dan black belt who has studied the art for 32 years, said in half a dozen years of practice Liam had endured 'tough love-type discipline' to achieve his goals.
"Liam has come a long way mentally and physically since beginning and now spends much of his time learning to mentor other kids and works at becoming a good role model for them," Johnston said.
Taekwondo is a Korean martial art which utilises hand and foot techniques for self defence.
KM Johnston Taekwondo holds a full contact championship tournament every month. For more information email teamgreenkev@hotmail.com or phone 0409 601 371.