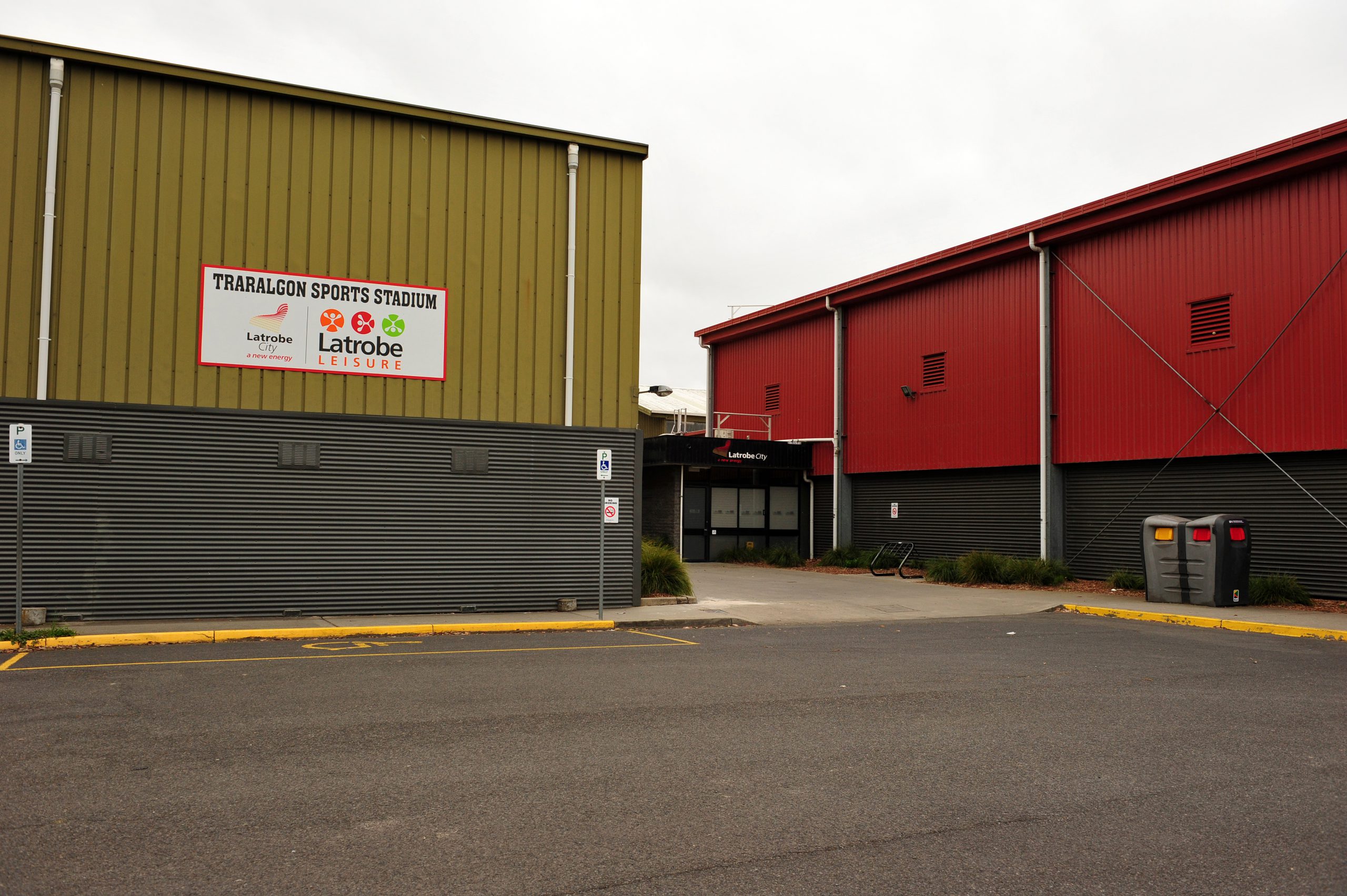 TEMPORARY cooling measures will be implemented at Traralgon Basketball Stadium this summer ahead of a planned permanent rollout across Latrobe Leisure centres.

Latrobe City Council has promised stopgap climate control at Traralgon as part of an agreement with Basketball Victoria Country to continue hosting the junior state championships.
BVC considered relocating the 2016 under 16 and 18 state titles from Latrobe after temperatures nudged the 40 degree Celsius cancellation threshold earlier this year, citing a lack of appropriate cooling at the region's basketball venues as threatening player welfare.
Outgoing Latrobe City mayor Dale Harriman said the event had been retained for 2016 on the promise of an interim solution, to be followed by budget considerations for air-conditioning installations.
"I think it's a great result that we've been able to get the championships in the first place, and the fact we've been able to keep them again for next year by putting in temporary measures, and we've got that commitment to Basketball Victoria that we will have a permanent solution in place," Harriman said.
"It gives a chance to continue to get those state and national events held in Latrobe City."
While the details are yet to be set in stone, Harriman said council would likely implement measures throughout the summer to ensure functionality ahead of the championships.
"We'll be hoping we can get something in place for the whole of the summer, obviously the stadium, the basketball, badminton and sports stop through the second half of December and don't reopen until early February, so we've got to look at the costing factor and when we put them in," he said.
Harriman said council would look at long-term solutions for Traralgon, Morwell and Churchill while Latrobe Leisure Moe/Newborough already had air-conditioning in place.
"Once we get the right solution in place for one, then we can start budgeting to bring that in across the entire Latrobe City facilities," he said.
According to a cost estimation commissioned by council, evaporative cooling measures across the five courts in Traralgon would total about $205,300 and refrigerated air-conditioning $757,000.
Installations across all Valley centres were estimated at $644,300 for evaporative and $2.35 million for refrigerated.
Traralgon Amateur Basketball Association president Sharon Royal said retaining the championships, which were staged outside of Bendigo for the first time in recent memory last year, was a huge coup.
However, Royal lamented a lack of council communication and consultation with TABA throughout the process, with multiple user group meetings falling short of quorum without council representatives in attendance.
"To have the best kids in the state coming to us in February is one of the bonuses we've been able to retain it," Royal said.
"It was a fight but in the end we don't know what the final agreement was… council knew before we even knew that we'd retained the championships.
"Absolutely it concerns us (the lack of consultation)."
Harriman conceded council had struggled attending user group meetings, but said representatives were always available for discussion.
"We have user group meetings on a monthly basis and we've actually had trouble getting some representatives to those meetings," he said.
"I think they're now out to bi-monthly user group meetings so there is that direct contact with one to two councillors at those meetings.
"Like all ratepayers and user groups we're just a phone call away if they want to contact a councillor."
Royal said until cooling measures were installed the domestic season would continue to adhere to BVC heat guidelines, which has matches suspended, modified or cancelled when temperatures hit a certain point.
The state championships are scheduled to run in February.