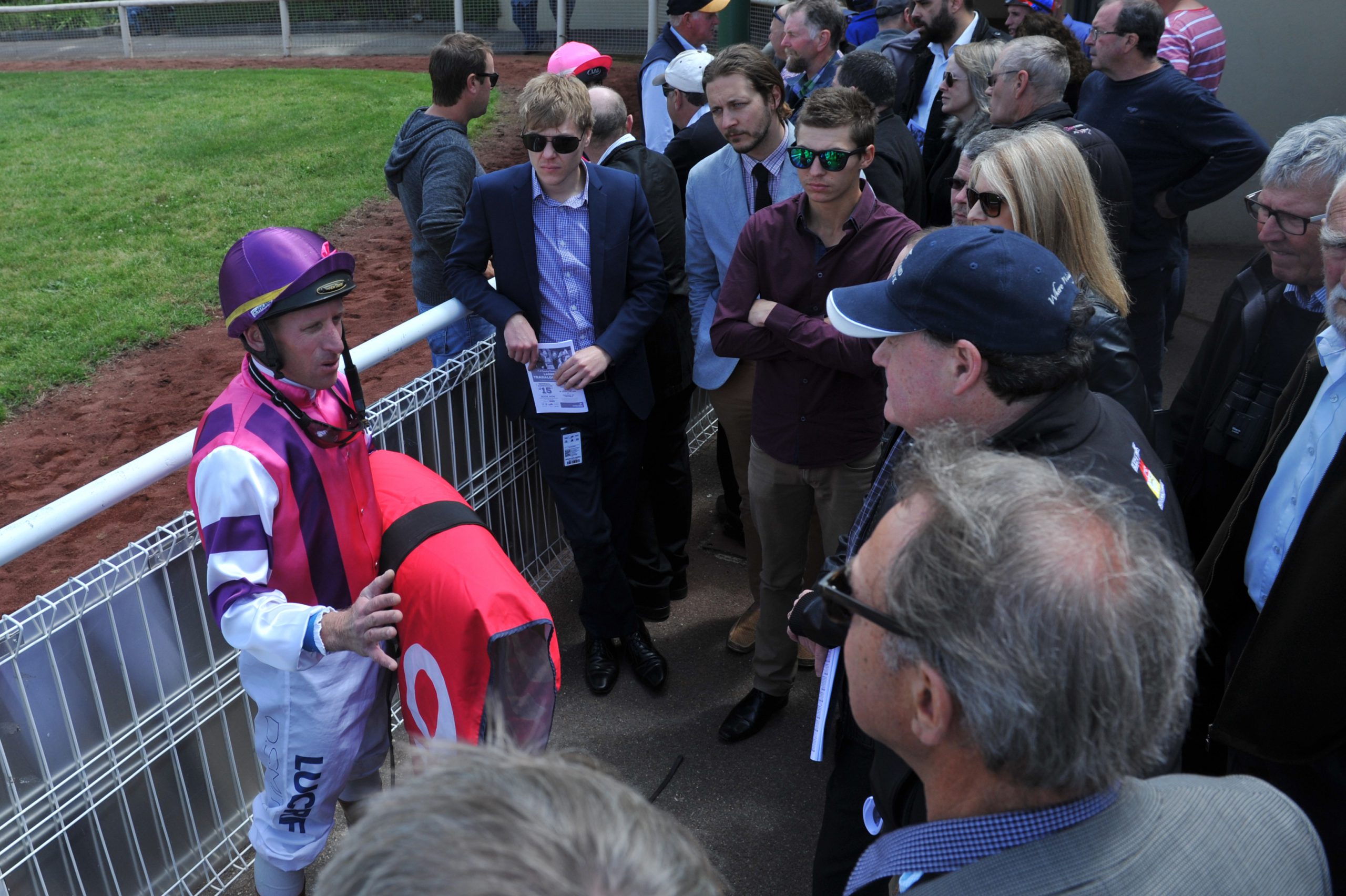 JOCKEY concerns about the stability of the plastic running rail at Glenview Park led to the abandonment of Friday's Latrobe Valley Racing Club meeting after just two races.

The riders voted not to continue with the eight-race program after a section of the rail fell over, giving rise to fears its integrity – and that of the base plates and pins which hold them in place – had been compromised.
Senior jockeys, including Jason Benbow, Brian Werner and Roger Booth, and stewards were initially satisfied with track staff's re-erection of the barrier and insertion of additional base plates, but other riders were not convinced it was safe to race.
LVRC manager Brendan Blackshaw said it was a disappointing result for the club, which suffered numerous cancellations last season due to poor weather, and a strong crowd of patrons in attendance for a weekday event.
"The plastic rail that's made to be collapsible, the jockeys were worried about the integrity of that and were concerned it was going to fall over," Blackshaw said.
"There was one part that came loose, it was fixed, four jockeys went and inspected it and the steward and they were satisfied the problem was resolved, then some other jockeys decided they didn't want to race.
"It was a disappointing outcome all around."
Blackshaw said the determination may have broader implications for the industry and any clubs utilising the same type of collapsible rail.
"The industry is going to investigate and it certainly has ramifications not only for our club but for every other club that has (this brand of) running rail," he said.
"We understand jockeys safety is paramount but the bottom line is the rail is still standing at the moment so one would question whether they made the right call."
Victorian Jockeys Association chief Des O'Keeffe stood by what he labelled a "really sound process" to determine workplace safety for riders.
He said the decision was not taken lightly, given the jockeys are not paid if they do not race.
"They want to earn a living but they also want to go home in one piece. It's a considered decision – when it's not the standard safety that's in place and it's compromised," O'Keeffe said.
"It's a massively dangerous, risky occupation and this industry in 2015 has to rely on safety.
"The rail wasn't reacting in the way it's supposed to. If there's a further issue during a race that's the high risk factor and their great concern."
O'Keeffe said the vote suggested there was no certainty among the jockeys the rail was going to remain in place around the rest of the circuit during the meeting.
He added the problem could be solved by some minor maintenance.
"It's easily rectified with some basic maintenance to that rail and upright and to the footings, that can be addressed and it's just unfortunate that was the occurrence," O'Keeffe said.
Members of Racing Victoria's infrastructure and club support team are due to inspect the running rail this week in consultation with LVRC to ensure the club's 6 December Traralgon Cup could go ahead as planned.
While stewards advised wind was a factor in Friday's incident, RV executive general manager infrastructure and club support Jamie McGuiness said a cautious approach would be taken.
"We will take a conservative view and inspect the rail further to ensure that if there are any structural concerns that these are addressed ahead of the Traralgon Cup meeting on 6 December," McGuiness said.
The meeting abandonment came as yet another blow for LVRC on the back of a horror 2014, in which two meetings were transferred, the Traralgon Cup cancelled and its Ladies Day card cut in half due to poor weather.
LVRC also received a reduced allocation of race meetings from 2016 onward by Racing Victoria and Country Racing Victoria, effectively removing Friday's meeting from future race calendars.