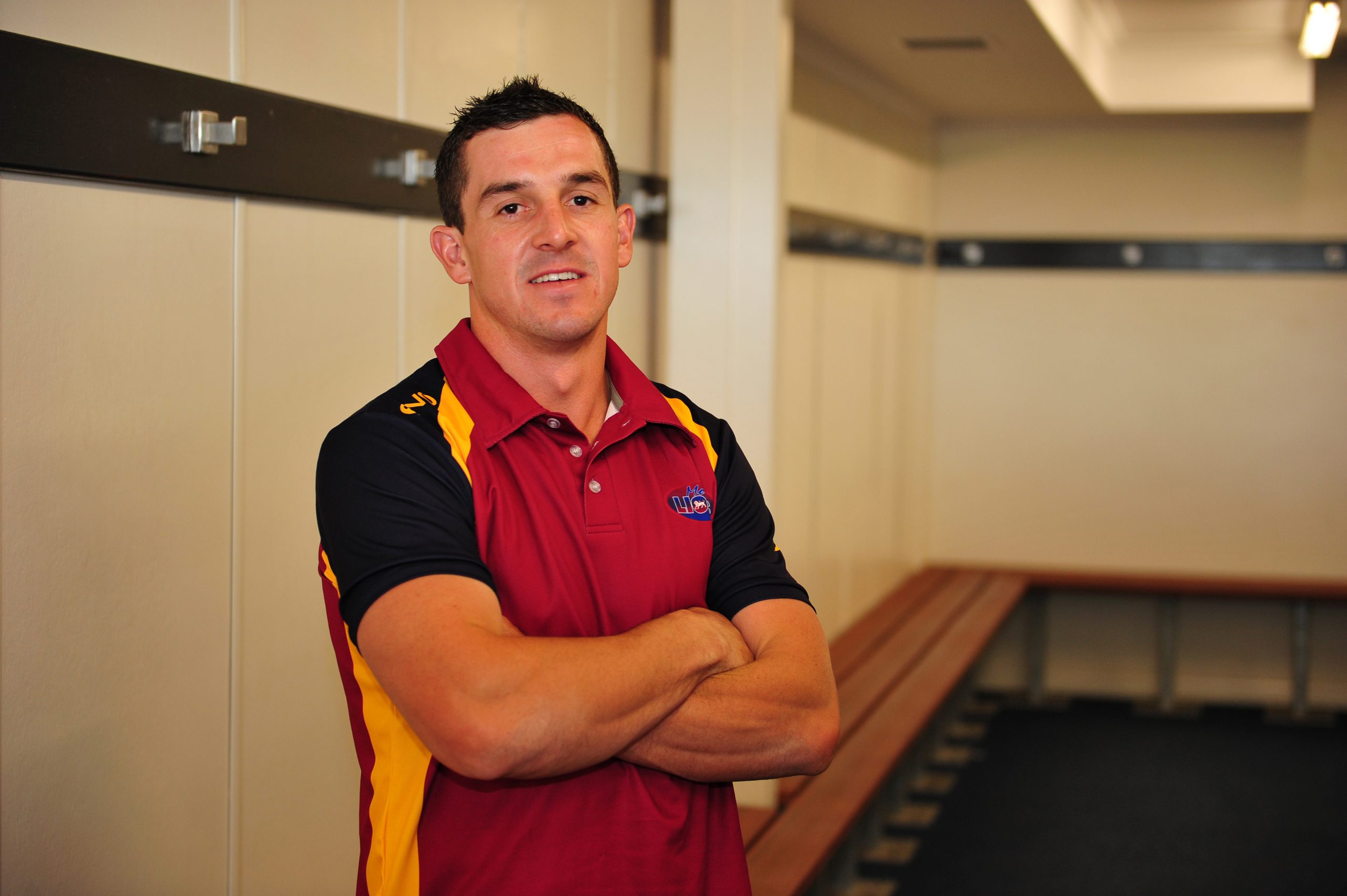 JUNIOR development and promotion of local talent has been the focus at Moe Football Club in recent years, so it comes as little surprise the Lions have looked within for a new head of the pride.
With Moe eager to endorse an on-field leader, home-grown star James Blaser was appointed to succeed Adrian Burgiel as senior coach after the former Maffra star reinjured his knee last season.
Just as Lions selection committee chair and football manager Lachlan Sim and club president Manny Gelagotis put their faith in the 26 year-old, the new coach in turn backed existing talent to help move Moe back up the ladder.
"I think we've got a list now with enough football among them to push for finals football… that's how we'll monitor our success, whether we play finals or not," Blaser said.
"We've been able to retain 95 per cent of our list. Add three or four kids in there, and we've got a fair few we're talking with… we're confident we're going to land the players we need."
As a junior Blaser spent five years in the Gippsland Power system, including three on the under 18 list, before playing a season for Casey in the VFL.
A couple of seasons in Karratha followed before a return to the Lions, where he has laid down roots for the past four years.
He was assistant coach to Jason MacFarlane in a rough era when Moe was slapped with back-to-back wooden spoons in 2012 and 2013, but said the survivors from those sides were all the hungrier for it.
"We've sort of struggled probably four or five years ago but we've improved in every aspect other than senior and reserves results," Blaser said.
"The blokes that are at the club now, 90 per cent of them were here when we were struggling. It says to me they're all passionate about the club and they've had enough of losing and struggling.
"They're all putting in the hard work; if we can get an extra 10 per cent out of everyone we've got it'll go a long way toward playing finals footy."
Blaser has signed on for three years in charge as the club targets "sustained success".
It's a program that starts from the ground up, which has seen Sim in charge of the club's successful fourths program in recent years.
Blaser said Sim's youth development was beginning to bear fruit, with under 20 players such as Bryce Collings, Jayden Van Dyk and Charlie Rieniets becoming established seniors with 20 to 30 top grade games under their belts.
He conceded a few recruits were necessary in the modern era of country football, but was adamant about the strength of the local talent.
Former Power gun and Casey VFL player Declan Keilty should also be available as a home player should he miss out on the AFL draft this year, further boosting the Lions' stocks.
With another "six or seven" set to trial for Power this season, Blaser is confident Keilty is a precedent for future influence of up and coming juniors.
Nurturing that talent is part of Blaser's agenda.
"I think we'll get a good crop out of the work that Simmy has done… we'll probably start to see the benefits in the next two to three years," he said.
"We're after sustained success rather than just going out to buy a flag, we're looking to get some success at the top for five or six years."
The midfielder said his tactical focus would be on winning stoppages, switching the ball and taking the game on in an exciting fashion.
He said he would look to build on the blocks Burgiel set in place, with his own twist, and thanked the outgoing coach for his influence.
"Adrian was fantastic for us, he took on a job not many blokes would do. Obviously he's a high profile player, he's probably one of the best footballers country Victoria has seen in the last 15 to 20 years," Blaser said.
"He was great for us, gave us a bit of direction, taught a few kids a fair bit and I will lead on with a few things he had, but obviously I'll put my own sort of mix on it."
Encouraged by pre-season start, with about 40 players at last week's first session, Blaser is hopeful the Lions are ready to turn the corner.
Moe trains Monday and Wednesday at Moe racecourse and the Joe Carmody Athletics track while Ted Summerton undergoes ground maintenance.
For more information visit the club's website or Facebook page.
Seniors: James Blaser
Reserves: Daniel Earl
Thirds: Paul Walsh
Fourths: Lachlan Sim