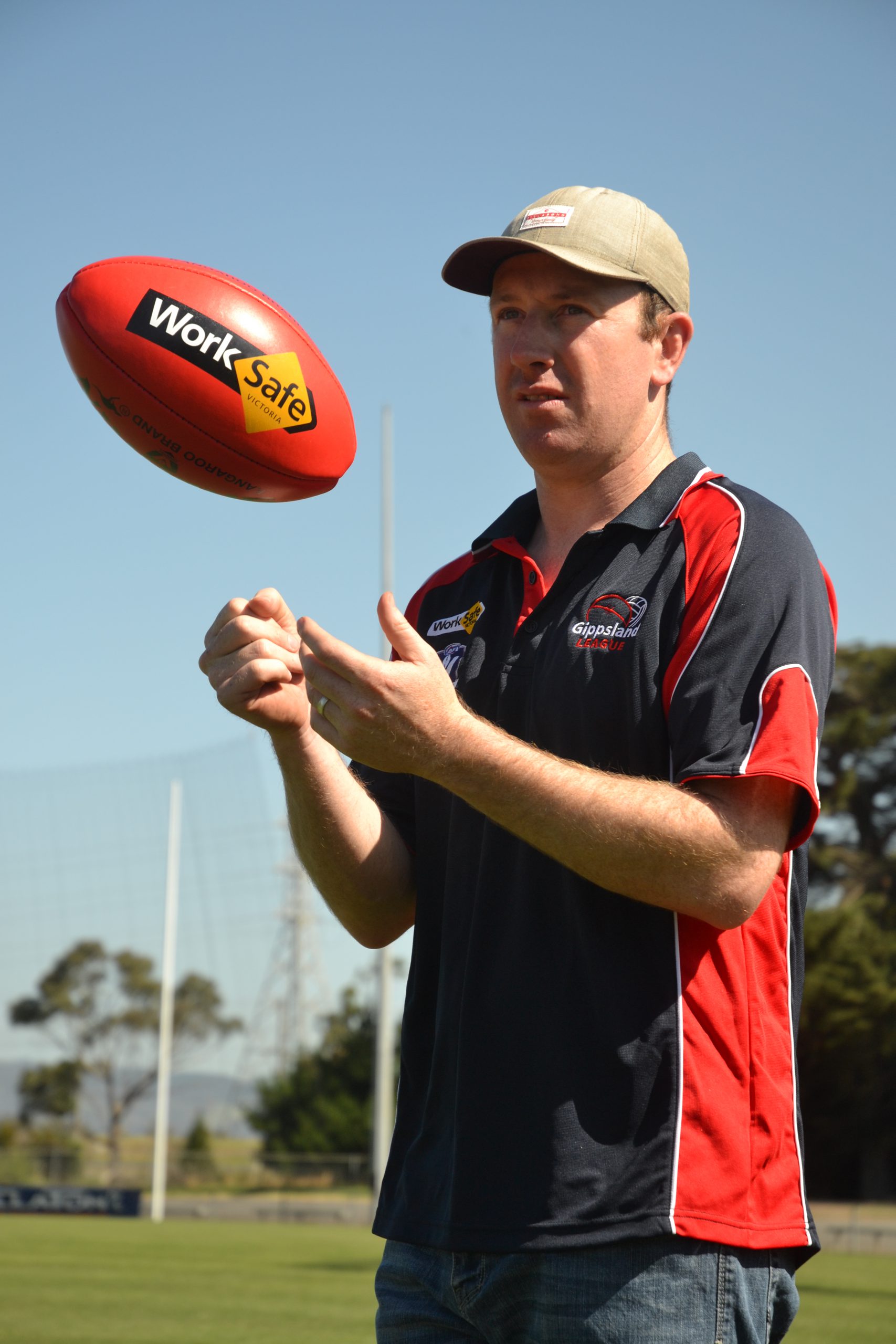 THE Gippsland League will have its best shot this decade at usurping Bendigo next year when it plays host to its perennial representative rival.

For the fourth time in seven years the two regions will square off in May's interleague round, but 2016 marks the first opportunity for Gippsland to play at home against its higher-ranked opponent.
Having repeatedly fended off the ninth-placed challenger, most recently Yarra Valley Mountain DFL, every other year to earn a chance for upward mobility in the Victorian standings, GL coach Steve Hazelman said the time was ripe to break the cycle.
"To have it played on our home turf is a huge boost. Not only for the players and the clubs, but also the supporters that can come along and watch us play one of probably the best competitions in Victoria on our home ground, it's great," Hazelman said.
"I think our chances are really high, it's just a matter of if everyone's fit and available. If we can do that I'm sure we'll get a big crowd and hopefully we'll be able to knock them off."
The encounter has traditionally been a playoff for seventh on the country ladder, but AFL Victoria changes to the interleague format will see the sides duke it out for an interim spot, presumably 11th and 12th, prior to the advent of a new ladder.
Four metropolitan leagues have been inserted at the top of the newly dubbed 'AFL Victoria Community Championship' for the first time, transforming the traditionally country-exclusive competition in a reshuffle to the current hierarchy.
Eastern, Northern, Essendon District and Western Region will now field interleague sides in the community championship, following the return of representative football to those leagues with the metropolitan championships in 2014.
This year's results will contribute to an official ranking of leagues from 2017 and beyond with country sides Peninsula and Goulburn Valley getting first crack at their city counterparts, Northern and Essendon respectively.
Hazelman welcomed the city versus country rivalry the new interleague entities would bring.
"I think it's fantastic. A lot of people talk about who's the best competition in Victoria and the metros always think they're better than the country, so over the next five or six years we'll find out," he said.
"It's good for our competition as well to play against those metro sides and test them against the best."
While the future standings are uncertain Gippsland's eternal enemy is again set in stone.
Bendigo has three consecutive victories against Gippsland at Queen Elizabeth Oval in 2010, 2012 and 2014, but is rebounding from a substantial loss to Ballarat in this year's country championships.
On the other hand Gippsland was up and about for the 2015 interleague contest, hammering Yarra Valley by 71 points.
Hazelman said the majority of last year's victorious outfit had indicated a commitment to return.
"(Of) the guys that played last year a majority said if they were still in the (GL) competition they'd be willing to back up to try and beat Bendigo, now it's in our own backyard I can't see why everyone wouldn't be available," he said.
The GL typically selects its interleague squad after round three of the domestic season.
A total of 38 leagues will compete in the 2016 head-to-head interleague matches on the weekend of 21 and 22 May at 19 venues across Victoria, with a further six leagues competing in their own matches across the same weekend.
Mid Gippsland will travel to Colac for this year's representative encounter.