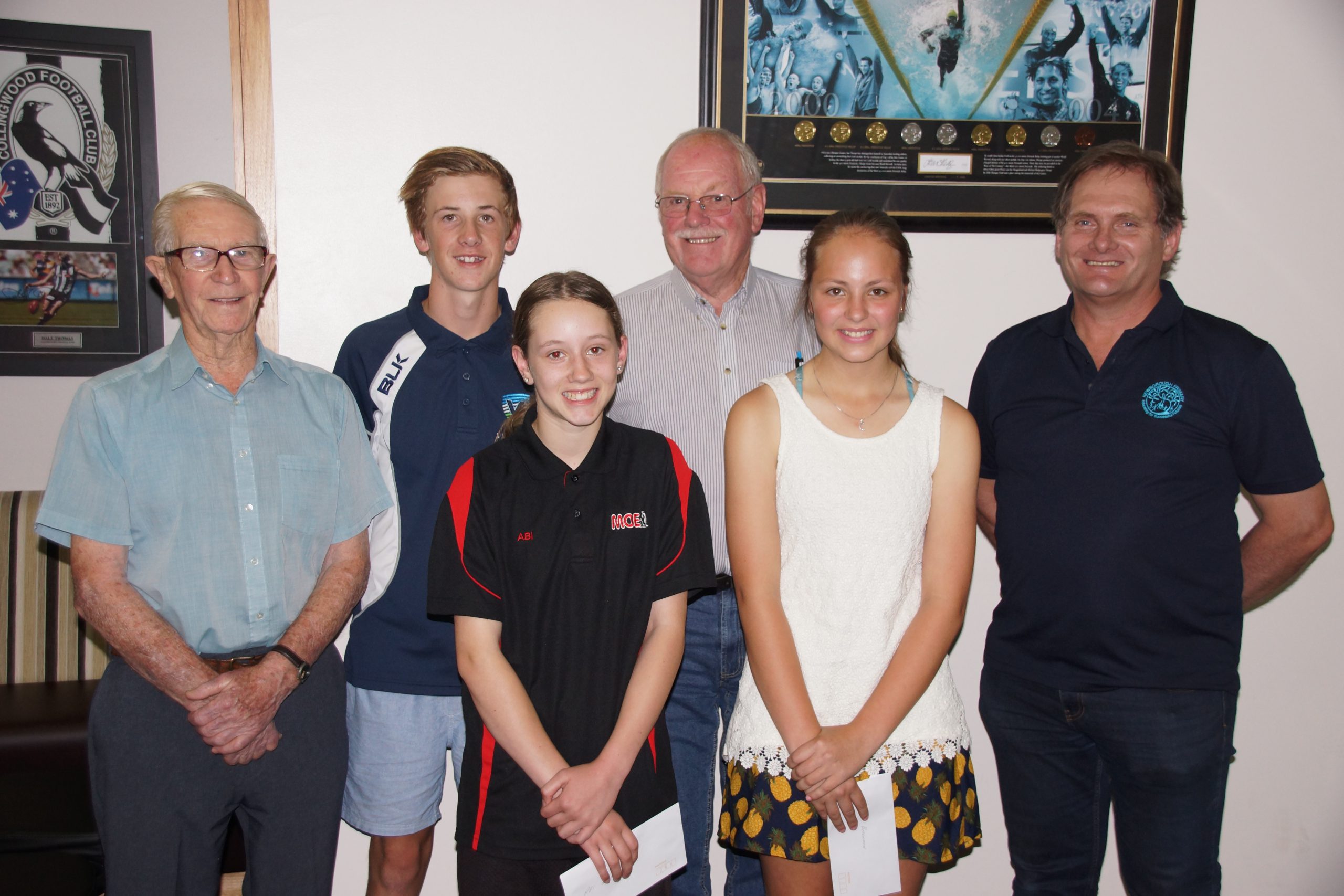 HALF a dozen junior athletes from the Moe and district area have shared $2280 of grants to further their sporting careers.
The Moe Junior Sports Development Committee presented six cheques to under 18 athletes from five different sports at a biannual presentation night last Monday.
Millie Walker (netball), Benn Zomer (baseball), Abi Davey (swimming), Clio Bergmann (hockey), Rhys and Wade Anderson (basketball) were the recipients.
The grants reward athletes who show more than average ability at local level in their chosen sport twice per year to help with travel and coaching expenses.