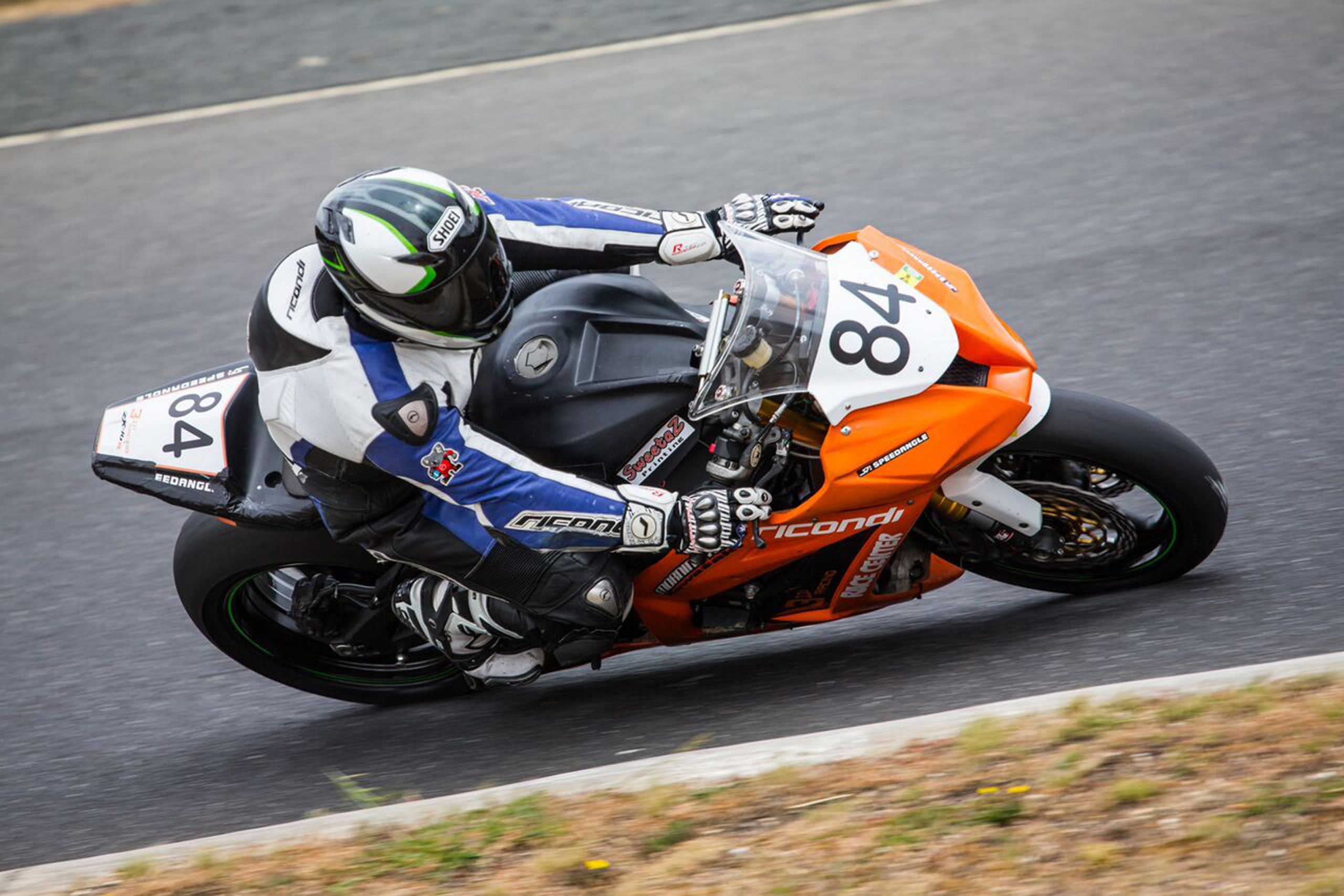 Moe motorcyclist Nathan Jones sped to his second Superbike title at the 2015 Victorian Road Racing Championship at Broadford's State Motorcycle Sports Complex at the weekend.
Backing up his maiden Superbike crown in 2013 Jones won the class by 14 points over Ben Gotch, Kenny Redding and his brother Tyson, who suffered from equipment failure.
Nathan too had some mechanical hurdles to overcome, forced to ride his second choice bike for most of the weekend after crashing his race bike during qualifying. It didn't stop him clocking some impressive times, including a 56.957 on lap four of race two, as he went on to win two out of three races in the Superbike class.
"It's awesome. We came here to win the Superbike title. It all worked out, and we're very happy. We got the old tyres working well, and were putting in some pretty good lap-times," Nathan said.
Nathan, who missed last year's championship, said it was good fun racing against his brother Tyson again.
Tyson ended sixth in the class after winning the second race and finishing second in the third.
"It was great racing against Tyson, especially in the last Superbike race," Nathan said.
"In the first race Tyson and I were having a really good battle and he was right behind me but unfortunately his bike threw a chain and that was the end of him for that race."
Tyson still managed to take home the Open Over 500 title.
"It went perfectly. I managed to get pole and won all three races after some good battles with Ben Gotch. I'm very happy to get three wins there," Tyson said.
"I was still pretty happy with how I rode in my last two Superbike races. I was feeling pretty strong when I did lose my chain. Luckily it didn't do any damage to the bike, so I was able to keep on going. The last two races in both classes were really close with Nathan.".
Both Nathan and Tyson are looking forward to the Victorian Road Racing Championship going to a four-round series next year.
"I'm definitely looking forward to it. I might be able to finally get a championship lead with a four-round series and I'll definitely be trying to win it," Tyson said.
You can re-watch all the action from the VRRC from Sunday, which includes Nathan and Tyson battling it out in the Superbike class, at
www.mysportlive.com.au.
You can also follow Nathan and Tyson on their official Facebook page: www.facebook.com/3J-Racing