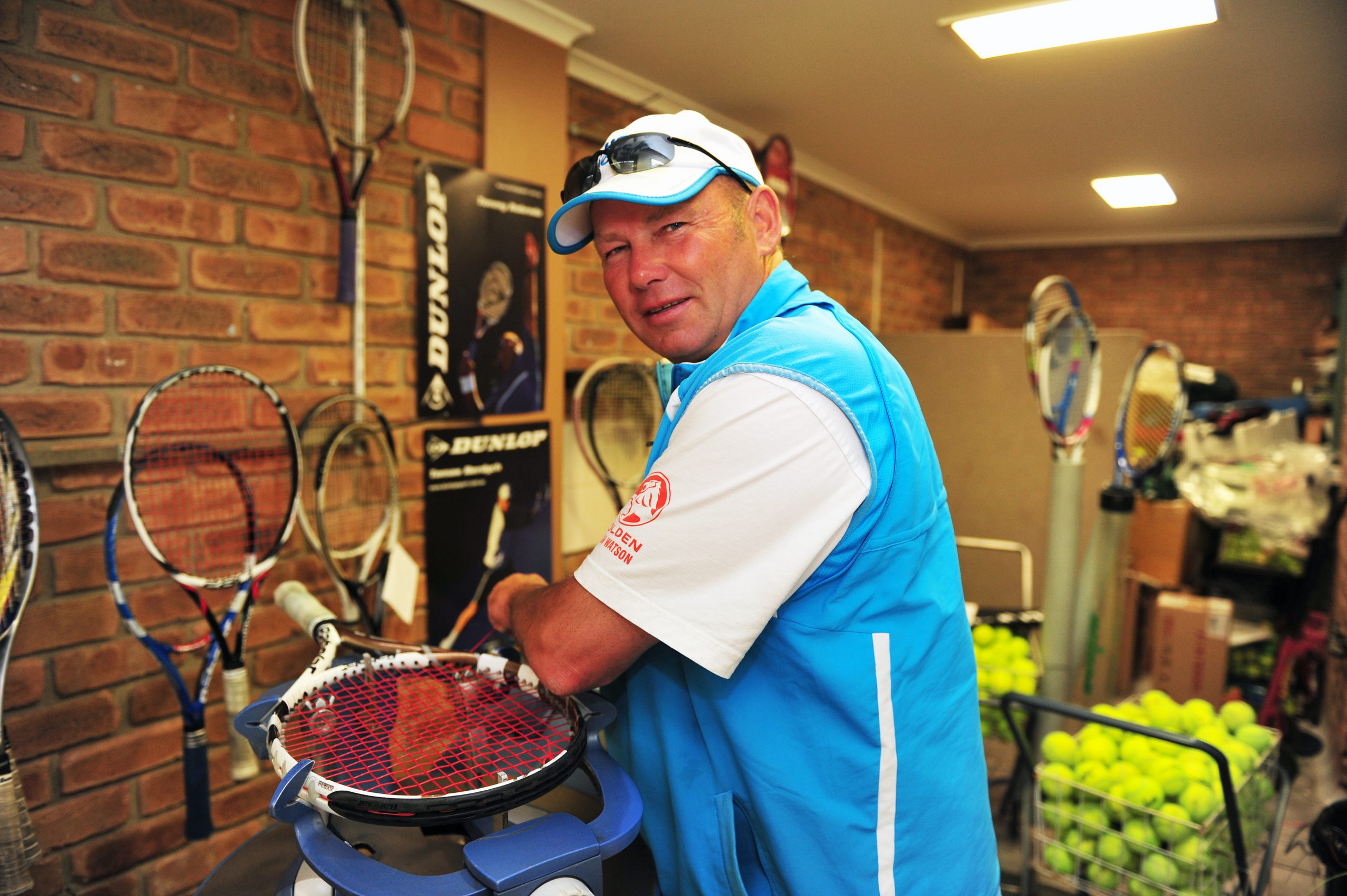 When a fresh-faced 21 year-old Graham Charlton approached Traralgon Tennis Association about a coaching job in 1982, he came armed with some heavy hitting references.

Endorsed by the likes of Tony Roche and seven-time grand slam winner John Newcombe the city boy scored a 12-month country contract and never looked back.
So it was poetic that Charlton was shortlisted to win an award on a night dedicated to the man who helped him get a foot in the door at the 2015 Newcombe Medal late last month.
He didn't take out the gong for coaching excellence in talent development – won by former pro player Janine Thompson – but 'Woofa' still felt like a winner.
The veteran coach has never been one for accolades; the reward has always been in the work itself.
"I've never been one for trophies or medals; I've tried hard to win tournaments or to put the foundation for a good chance at winning, to be fit or mentally strong, do all the right things then generally the result is a product of the environment you created," Charlton said.
"I felt like a winner, I really did. (To be nominated) for an Australian tennis award in coaching excellence and talent development, it just inspires you.
"It's just passion (that keeps me going). I really care about people too and I also totally respect they're actually paying you for your opinion."
To the uninitiated the stalwart of Gippsland tennis could be construed as a bit rough around the edges.
A discerning stare, narrowed by a long career forged under the sun, is accompanied by a gravelly growl – occasionally crass but seldom fallacious.
"I'm a bit rough and rowdy, a bit crude and a bit abrupt, loud… it is what it is," Charlton said.
"I give my opinion to people whether they want it or not, that's just who I am (but) if someone's paying you for it that's an unbelievable honour, and not enough people take that seriously."
It's a facade that belies the essence of the man underneath – a bloke with a huge heart and passion to see others excel, something which has not diminished over time.
"I really get happy when your athlete fulfils a dream. We set dreams and we set goals, short-term and long-term, and when they fulfil a goal I love it," he said.
"I'm fun, I love the four and five year-olds, I love coaching the women; if you change their grip and see the smile on their face when they hit the ball solid (that's what it's all about)."
Charlton has been the face of TTA more or less since his arrival.
He's currently president, club captain and junior coordinator, roles he has filled on and off through his tenure, and was a key player in securing the centre's major events.
Getting results early with kids in his career opened doors with Tennis Australia, and he's been part of their agenda ever since, building a formidable profile within the tennis community.
But coaching has always come before anything peripheral.
He coaches at local, regional and state level, and caters to about 200 children per week in Traralgon.
He spends 17 weeks of the year on the road touring with his elite players.
Coaching a young Kristin Godrich to a Wimbledon round of 16 remains a highlight not only in his coaching career, but life in general.
He did it for 10 hours a week and made $20, but he did it because he knew she was worth the investment.
Despite his success with top talent, Charlton has not pigeon holed his focus to one age group or development level, he embraces the entire spectrum.
"I love the whole thing. I love making them hit a tennis ball, teaching them where to hit that tennis ball and I love taking them around to tournaments and making them deal with pressure, going to bed early, eating the right food," he said.
"When I see a kid out there I'm coaching I will not take a backward step when it comes to their development."
Even if that means accepting he's not the best person to get them where they need to go as a last resort.
"It's my responsibility to teach you to get it right… if you can't then I'm not good enough, you have to find another coach and I'm totally prepared to let them go, though that would really hurt me," he said.
While more experienced than most, Charlton keeps an open mind.
He's never above asking for help from his contemporaries and welcomes the fact that he's still learning after more than 30 years.
"I ring people (and ask for help and ideas), and I'm going to get better and it's not about me or you, it's about the kid you're coaching , so you've got to pull out every stop you can and we all grow together," he said.
"I love it, I love discussing it. After a long period of time you've got a lot of things down pat, but I'll have really strong, healthy arguments with coaches who are very good and I have total respect for, but I'll think they're wrong in this way and I'll ask 'explain to me why you're not wrong'.
"It just starts conversations and you might never agree, but you actually learn, and there's always an alternative."
Sometimes the process is cyclical.
Recently he asked if he could steal a quote from a contact "you have the courage to experiment, you will learn, change and break barriers because of that," – turns out it was something he said 12 years prior.
The same thing happens with drills, ideas and programs, all of which he happily shared in the first place to benefit the community at large.
On and off the court, present day Charlton is a far cry from the "silver spoon" Wesley College graduate, where he picked up his nickname for labelling everyone a 'woof' when they stuffed up on the sporting field.
He admits he's changed, but felt life in Traralgon had defined him for the better.
He and wife Sharon had three children here, Ashlee, Amelia and Josh, all talented tennis players in their own right, and built his life around the area.
Charlton said training his own kids taught him a lot about both parenthood and coaching.
"That's taught me so much and I reckon because of that I've taught so many parents so much. It's their decision who teaches them," Charlton said.
"I'm happy to be dad and I'm happy to be coach, but there's a barrier there and I'll try not to cross that."
Once he did, when daughter Millie was in trouble he told her to drop and do 20 push-ups.
He quickly realised that wasn't an option off the tennis court.
"That taught me that day that I've got to handle that differently at home," he said.
From then every three months his children set short and long term goals of their own, he just helps facilitate them.
"I'm supporting their ideas, which really helped me as a person," he said.
Charlton highlighted the efforts of club manager Susie Grumley and life members like Pat Murdoch, Jill Brock and Val Kennedy, along with his current assistant coach Tristan Salerno, for allowing him to perform his role unhindered over the years.
There's been other opportunities over the journey, but Charlton's heart is in Traralgon.
"It's the people, the place, the attitude, the complex, the challenges. It's just an incredible environment," he said.
"These people dedicate all their time and they're here. Everyone does their piece unbelievably well. They've given me unbelievable free reign."
Tennis has always been the number one passion for Charlton, but another of his favourite vices was well documented at the awards night.
The coach made headlines and television odd-spots for his on stage antics with Ricki-Lee Coulter after being invited up to boogie for an "I wanna dance with somebody" cover.
It was all in keeping with his tongue-in-cheek demeanour.
"It's just fun, she wanted someone to dance with, obviously because of the name of the song and I was there," Charlton said.
"She probably saw me moving on the dance floor and thought this is someone who'll dance with me."
While the media made a fuss it was likely 'Woofa' was the better known of the two in the room that night – a tribute to the figure he cuts both on the dance floor and the court.