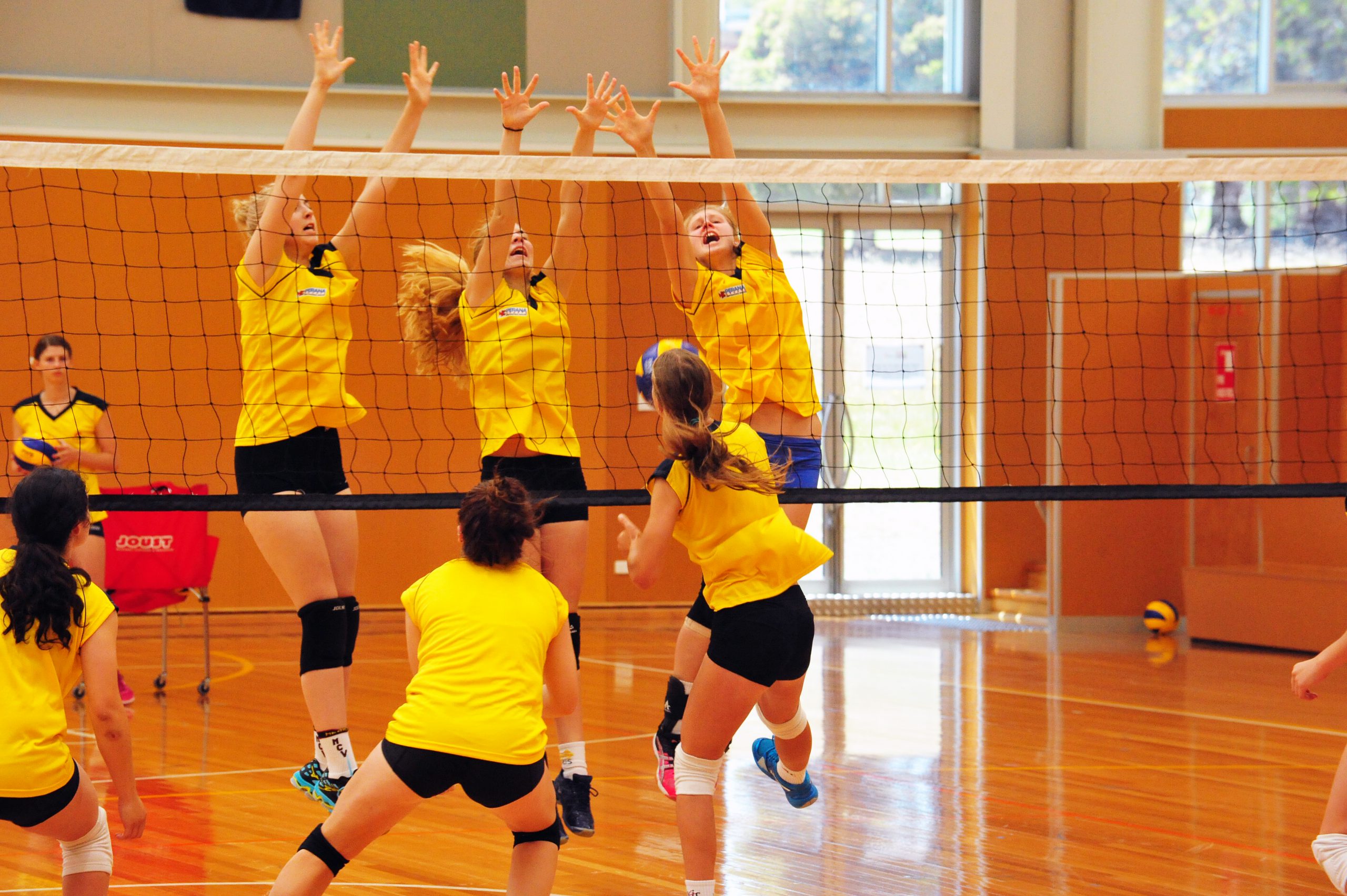 A HOST of Gippsland volleyballers made their case for national selection this week at the annual Australian National Junior Volleyball camp at Churchill.

About 78 of the best junior female players from across the country converged on the Latrobe Valley to test their skills in front of Australian selectors, including six athletes from the local catchment.
Under 18 national coach Nam Phan said selectors were looking for competitive spirit above all else to fill two under 16 and under 18 squads to tour internationally in 2016.
"Apart from just looking at them physically – are they able to do this, are they tall, strong, athletic, fast – we're trying to look for girls who can actually compete," Phan said.
"It's very different for them to compete in their school environment where the level isn't so high; it's good for us to bring all the best girls here to compete at the next level up and put them under pressure.
"It's about finding that competitive nature… physicality can only take you so far."
The high-intensity camp has been staged in the Latrobe Valley for about six years, primarily Churchill in recent visits.
Phan said the venue was ideal to knuckle down and an opportunity for local talent to shine in their own backyard.
"It's nice to be out in isolation, there's not many distractions we go through, the venue is fantastic, the accommodation is a quick stroll across the carpark, the local volleyball association has been really supportive in helping us out… it's just easy once we're here," he said.
"Country Victoria always provides some pretty talented athletes and it's been great they've supplied some talent for the volleyball.
"There's a strong association out here so it's nice we can bring it to their hometown and hopefully that will encourage even more players to play in the region."
Among the local faces putting their names forward were Latrobe Valley setter Ainsley White and Lakes Entrance middle blocker Jemma Stokes in the 'youth' age group.
Stokes was recently named as the most valuable player for the Victorian under 17s at the Australian National Junior Indoor Championships, while state teammate White had a solid 12 months as captain and MVP of the Victorian under 15 national champion beach volleyball team.
Four locals were invited to the under 18 trials.
Latrobe Valley players and state representatives Monica Harasimiuk, Alice Shaw and Bronte Scott attended along with current Australian junior player Rebecca Ingram from Maffra.
Harasimiuk has been a regular invitee and has been on the cusp of national selection for the past four years as a libero.
She achieved all star seven selection at the National Junior Indoor titles in both 2013 and 2014 to bolster her stock considerably.
Shaw, Scott and Ingram were all members of the Victorian under 17 gold medal team at the September ANJIT.
Ingram has previously gained selection in both national indoor and beach volleyball teams.
Scott received her invitation after a solid performance at the recent Dragon City tournament in Bendigo where she received the Maureen Stevens individual award.
With the Gippsland Sports Academy set to resume its volleyball program in 2016 after a hiatus, Latrobe Valley Volleyball Association hopes to see more junior talent push for selection at the high-performance camp.
Camp organisers thanked Latrobe City Council and FedUni for their support in staging the event at Churchill.
The high performance camp began last Friday and finishes today.