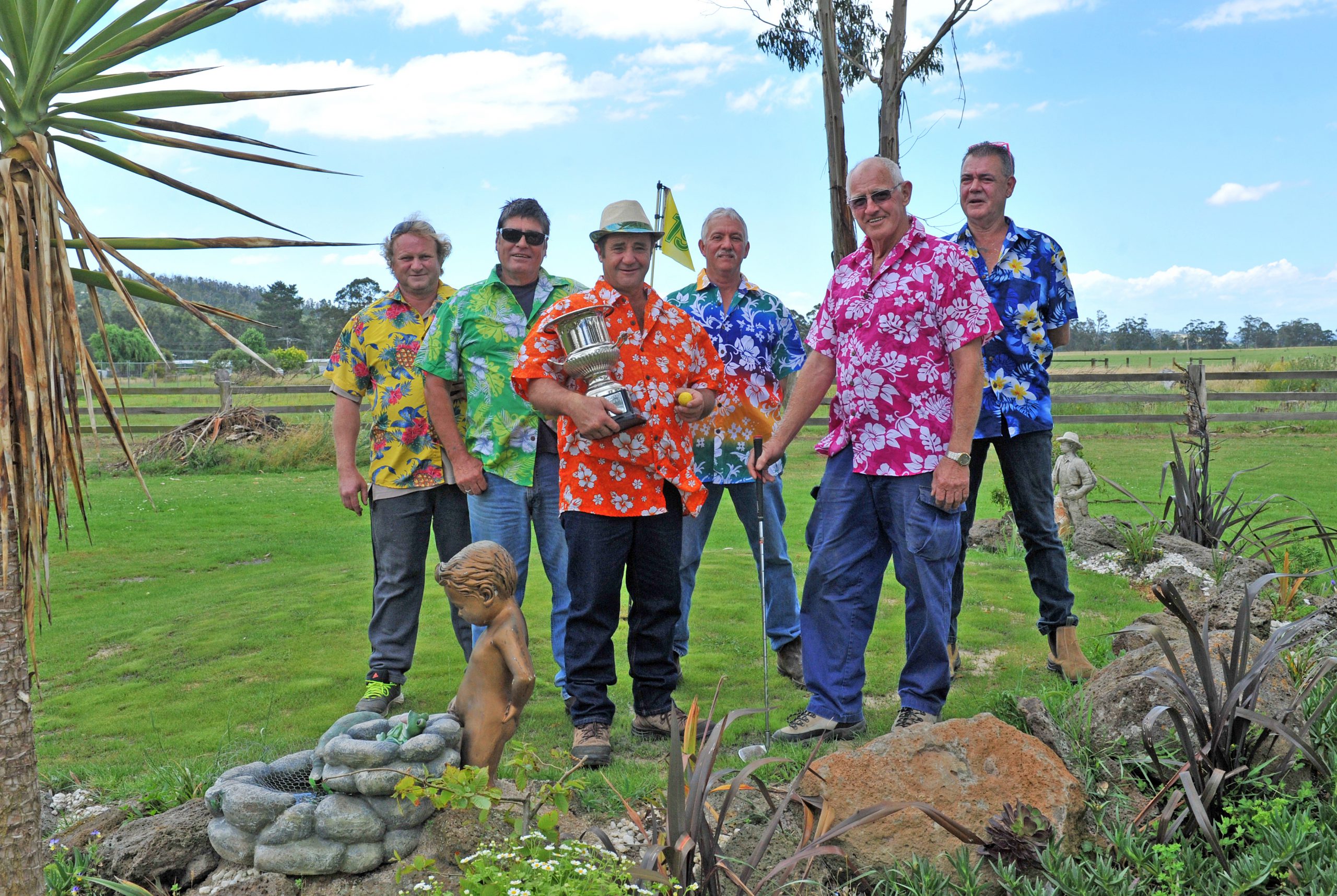 NEV Gilpin knows just about every blade of grass on the Boolarra Pub's two golf holes – he's mowed the strip they occupy behind his local enough times.

So it was fitting that he got the rub of the green to become the first winner of the pub's Sunday hole-in-one shootout and $540 jackpot with sponsor prizes.
The local shearer became the first name etched on the George Walton Memorial Cup when he hit an ace on the 92-metre hole dedicated to the late Boolarra Pub patron.
A regular at the Sunday Hawaiian themed nearest-to-the-pin contest, engineered by 'course architect' Nick Buxton, Gilpin was a popular maiden winner of the jackpot, 38 weeks after the hole opened.
"Out of all the people Nev won which was really good, there's a lot of people who actually play golf that enter the competition and it went to a local and someone that's given us a hand on the golf course," Buxton said.
Gilpin reckons he plays 18 holes twice a year and his fellow patrons suggest his handicap would be the maximum 36.
His aptitude for the 19th hole is another story.
"It was a windy day, the wind was catching the ball a bit," Gilpin said.
"I hit the first one off good… I got my direction off the first one. The second shot was just nowhere but the third shot landed two feet before the hole, bounced and rolled in.
"Most people were in disbelief for a while."
Gilpin was involved in the creation and maintenance of the two short golf holes at the pub, created to honour late friend Walton, and rarely misses the shootout.
He said while it was nice to win the occasion itself was the real drawcard.
"It's great to have a win and it's a great thing for the community. It sort of shows anyone can win it and it's a good thing to be involved in," Gilpin said.
"It's a great atmosphere, a friendly community and it's good to have something to do instead of standing inside sipping on beers."
The burgeoning mini-course, which Buxton hopes to extend to a full nine-hole experience within the year, is now dedicated to two former favourites at the venue.
The tee is sheltered by the 'Kingy Pavilion', a tribute to former V/Line supervisor and Boolarra local Rod King, who died shortly after retiring earlier this year.
The Sunday shootout is open to all-comers and has hosted upward of 25 golfers and hackers alike since its evolution from whacking a few balls into the neighbouring paddock.
With NTP prizes down to four places, the friendly competition begins about 5pm every Sunday at Boolarra Pub.