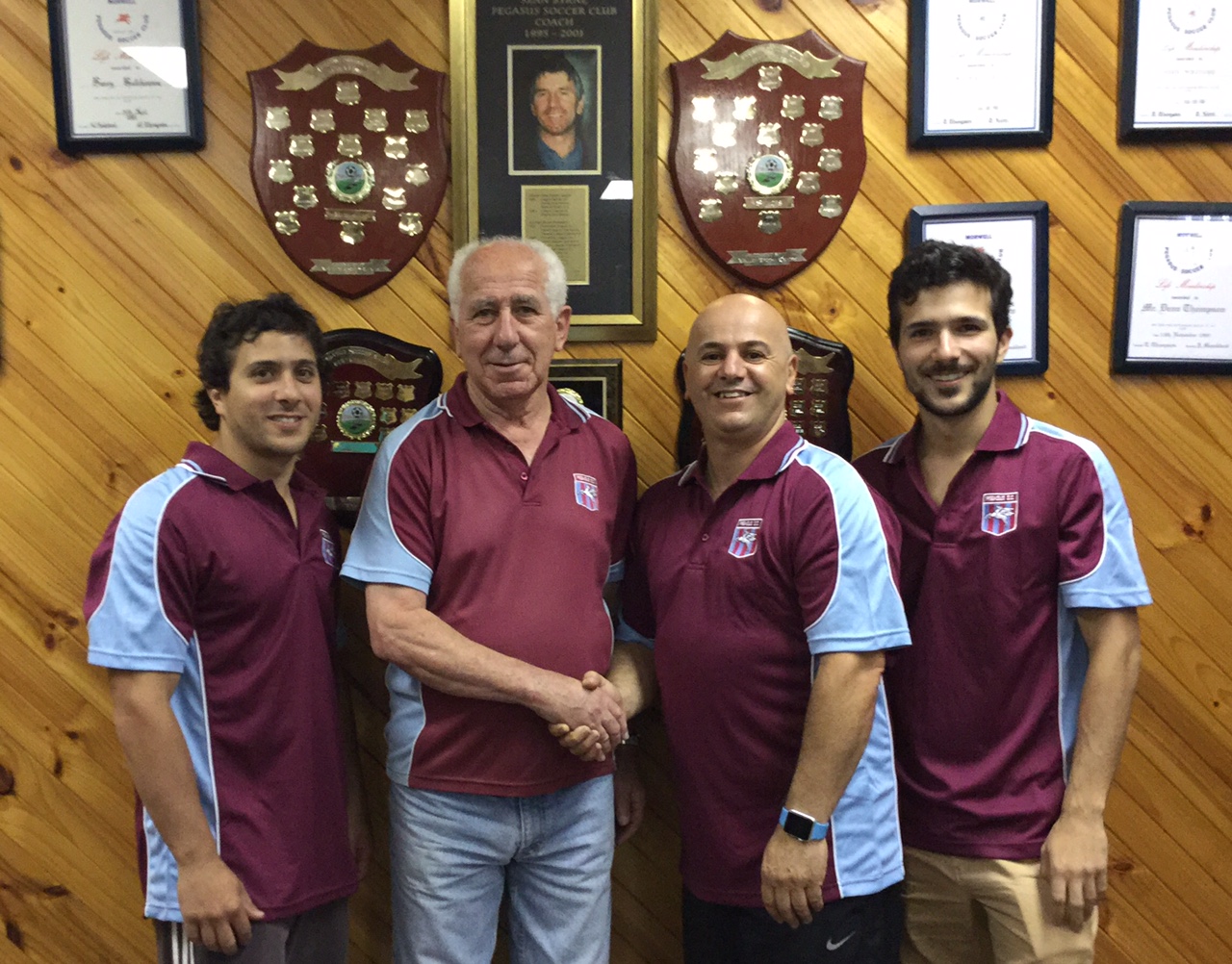 RENOWNED Morwell soccer coach Mark Tanti will take his talents to a different part of the postcode in 2016.

After 15 years in Fortuna colours Tanti has made the short trip to Ronald Reserve and will coach his former club Morwell Pegasus next season in the community league.
Tanti will be supported by Jarrod and Joel Pirotta as assistants as he looks to rejuvenate the side which has struggled since returning to the central senior division of the Gippsland Soccer League.
The journeyman spent 13 years at Pegasus between 1986 and 1998 when he arrived as an enthusiastic 15 year-old.
In that time he was a Victoria country representative, Australian under 18 indoor soccer representative – travelling to England, Holland and Germany – and captained Victoria to an indoor national title in Homebush.
He played one year as a junior before graduating to senior levels where he achieved plenty of success prior to taking on roles as secretary and treasurer.
Tanti began his coaching career in 2002 and has led many teams to success in both junior and senior competitions.
The incoming coach, replacing Brett Matheson, is delighted to return to the Horsemen who are near and dear to the family's heart.
Mark's father (Fred) is a life member at Pegasus and will also return as team manager.
Tanti said he was looking forward to working with the current group of players and bring in some new faces in a bid to breed desire and success.
Jarrod is a past player at Pegasus Metro level where he spent five years before a knee injury relegated him to the sidelines.
Jarrod has coached at Fortuna alongside Tanti and boasts fitness expertise and an experienced soccer brain.
Younger brother Joel suffered a knee injury at Fortuna two seasons ago and became passionate about coaching during rehabilitation.
He assisted in coaching the Fortuna '60 women's team this year and hopes to return to the field one day.
Tanti will work closely with the club's new state league coach Ivan Bajo and reserves' Matt Pace.
Pegasus will begin pre-season on 19 January from 6.30-8pm at Ronald Reserve, with a practice match against the metro squad on 7 February.
The club will also stage a 'meet the coaches day' on 10 January with some casual games.
All present and new players are welcome.
For more information phone Mark Tanti on 0412 926 551, Jarrod Pirotta on 0422 163 181 or Joel Pirotta on 0488 438 599.