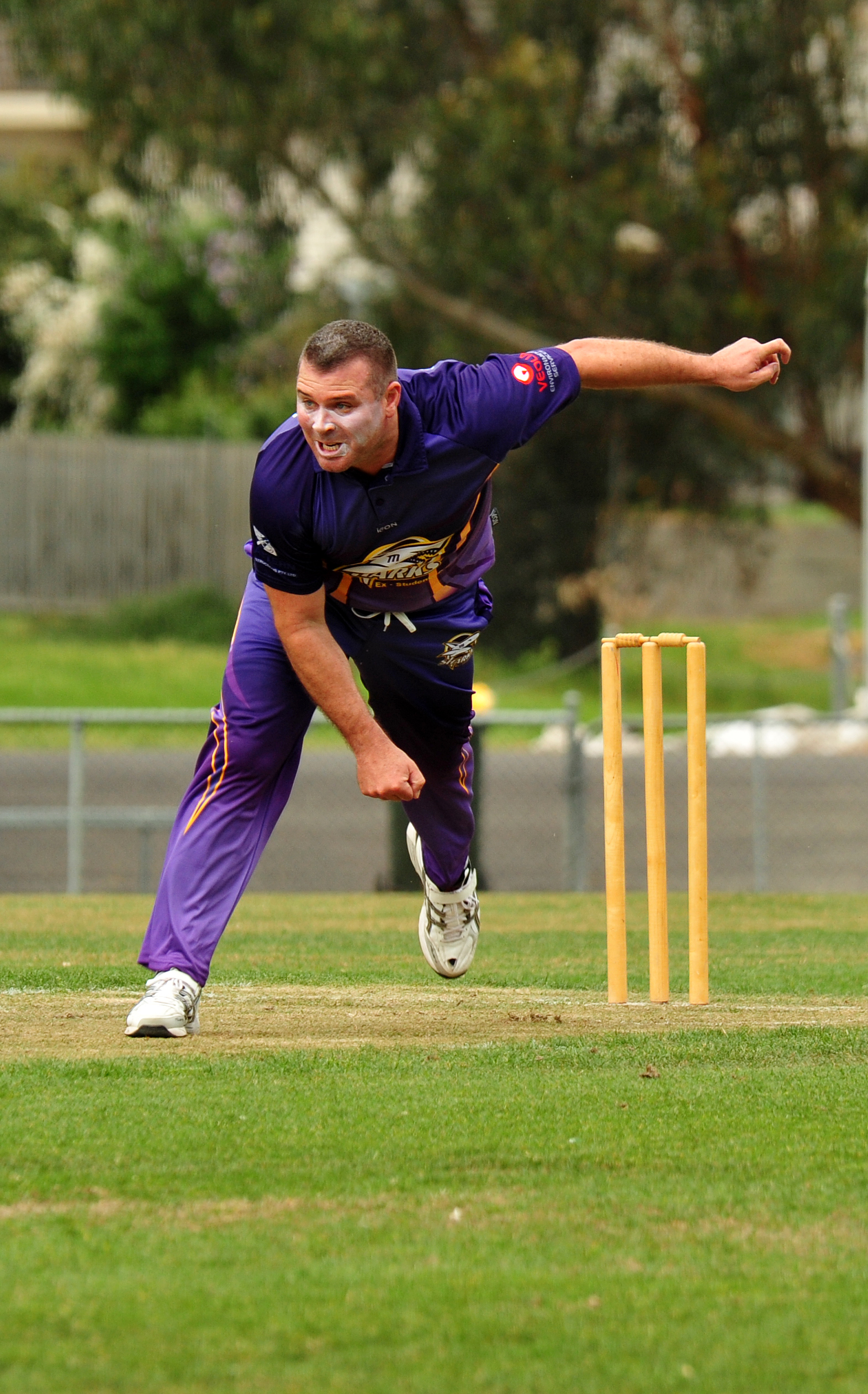 A short format fiesta will ring in the new year for the Traralgon and District Cricket Association after an extended hiatus due to extreme heat in the final round of 2015.

Round eight will feature one-day games which make up three of the final six rounds remaining.
The top six is unlikely to change much but the fight for third and fourth on the ladder is well and truly on.
Star departures from the well-fancied Ex Students, which lost both Luke Henderson and Stuart Anderson over the break, will dent the Sharks' title aspirations.
Gormandale and Raiders have scooted two games clear at the top of the table and should maintain their spots through the second half of the fixture.
FIFTH-placed CATS is home to Ex Students (third) for a crunch game in the match of the round in which a loss to either would severely dent finals aspirations.

CATS have been enigmatic losing big, but with an outright win early in the season is still in the mix.
Ben Julin, Callum Stewart and Steve Morgan will all need to play huge games for CATS to win.
The Sharks have had a bizarre Christmas break with the departure of two players.
Henderson has gone to Gormandale, while star recruit Anderson has returned to South Caulfield.

With Greg Munro missing this week due to Vic Country matches, the in-form Jordy Gilmore and Jackson McMahon will be called upon to make big scores.
Rob Voss and Michael Warne will be crucial in the bowling.
With so much at stake the Sharks will rise to the occasion.
RAIDERS is in exhilarating form and has sights set on a top two finish.
Brad Knowles leads the bowling with an incredible 26 wickets at an outrageous average of four which is on record breaking pace.
Liam Maynard, Mat Dyke and Chris Stanlake will be called on to score well.
Rovers has been competitive but unable to land the knockout punch.
Pete Ingwersen, Nilla Thillekarathna and Anthony Wilkes have been in good touch.
Raiders should prove too strong.
ANOTHER top game is assured as the reigning premier takes on arch rival Gormandale.
Slowly building momentum, Glengarry is returning to premiership form and will be keen to knock over the top spot Tigers.
Sam and Frank Marks are in terrific form while Hayden Ross-Schultz is on the verge of a big score. Gormandale has done enough to win its games up to Christmas but is yet to hit peak form.

Brad Wadlan, Kent Hammond, Shaun Barbour and Will Cheatley are playing well and should ensure the Tigers get home in their skipper's 200th senior match for the club.
THIS game is pivotal for Centrals to stay alive in the hunt for a top four berth.
Centrals has been playing well with four wins up to the break.
Mark Rawson started the season in a blaze and will enjoy getting back into the one day format, while Jamie Dewell and Marc Fenech will lead the bowling attack.
Imperials has been steady of late but its loss to Glengarry has cost it its finals chances.
With a bye still to come it is all but out of top four calculations.
Brett Chapman, Daniel Hamilton and Nat Campbell will be key players in this clash.
Centrals to win.
THERE will be no finals action for either team this season but plenty is at stake in this clash.
Toongabbie has two wins in as many games and is out to build on previous results.
Jase Veneman, Tim Dunn and Josh Sandy will be keen to continue their impressive form.
Churchill has a young side and is blooding youth; with some quality boys coming through the Cobras will become more venomous with time.
Nic Duncan, Brendan Mason and Ben Kearns will need to play well this game.
Toongabbie to win.