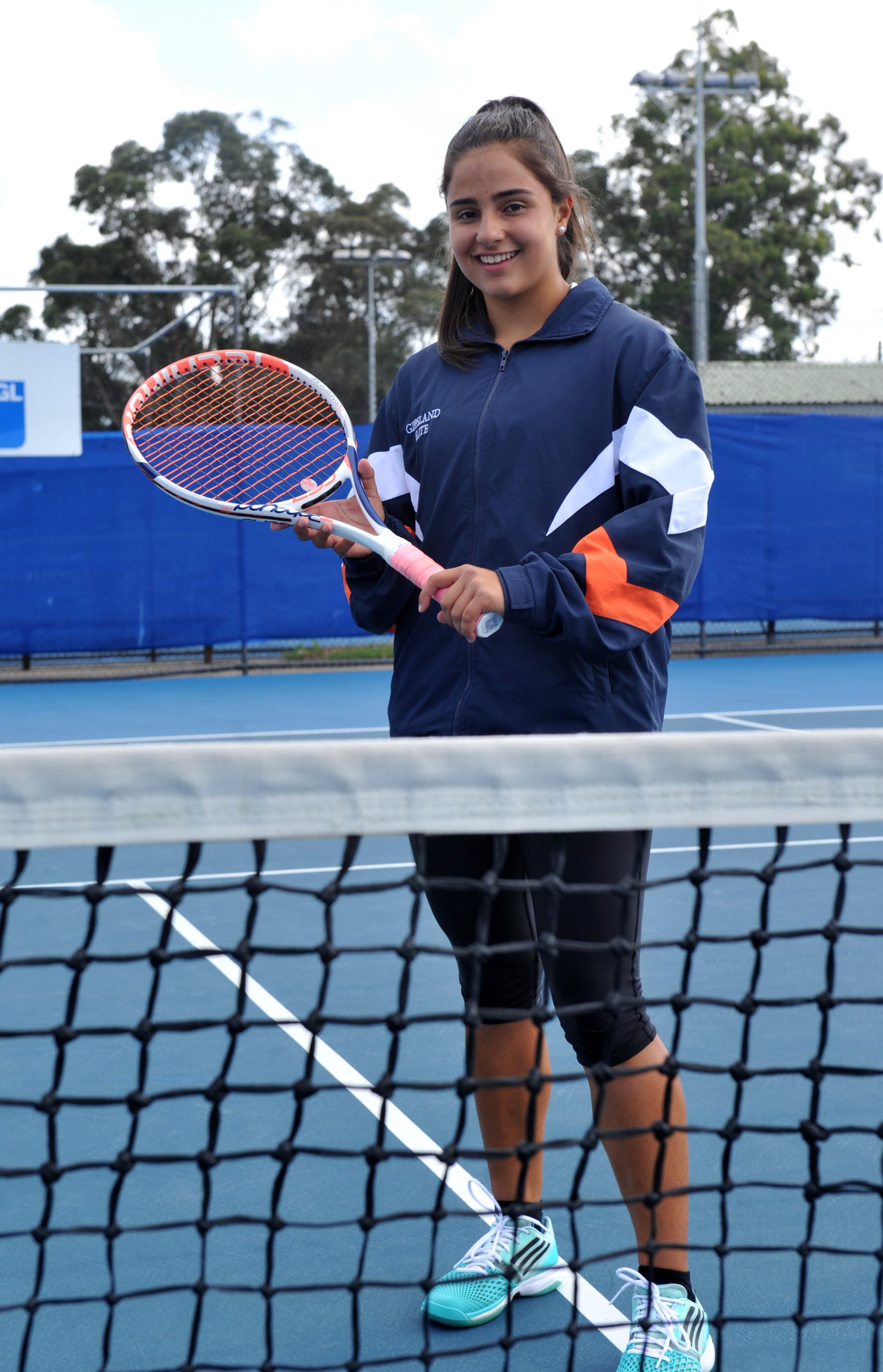 PLAYERS will travel from across the globe to contest this week's AGL Loy Yang Traralgon Junior International, many for the first time.
However, two wildcards have been making the short journey to the venue week-in-week-out for years.
Traralgon Tennis Association 15 year-olds Josh Charlton and Kristen Antonopoulos have been named wildcards for qualifying in the prestigious event, continuing a trend of high-calibre host centre juniors testing their hand in international waters.
Having watched the likes of Dave Hough, Amelia Charlton and Sophie Grumley tackle qualifying in recent years, both locals have had the International Tennis Federation event on their radar for much of their fledgling careers.
"It has (been a goal to play). Especially because it's out here, where I'm from, and the person who wins is normally the best junior in the world, so it's pretty exciting that it's held here," Kristen said.
"I'm just excited because it's going to be people from all over the world, they're all the best juniors so you get to see where you're at and get to compete against them.
"(I've learned) they're all very consistent and don't miss much, they're hard-hitting, strong opponents."
With goals to win at least one match in qualifying, Kristen's form-line has been solid in the lead-up.
She finished fourth at the Victorian Schoolboys and Schoolgirls Championships in Boroondara last month and won the doubles event, before travelling to Warrnambool for the under 16 grasscourt and an open Australian Money Tournament – among the highest ranked events outside of nationals.
There she finished fifth in her age bracket and won the AMT console draw after a second round exit from the main field.
Pleased with her form, Kristen said she would look to play aggressively to upset typically consistent competition at the ITF.
"Try and find their weakness, normally… hard deep to the backhand and try to come into the net, hit some volleys," she said.
Josh has been in good touch too, taking out the under 16 event at Warrnambool in three sets over doubles partner Jack Clements, before reaching the semi-finals of the men's AMT open event.
He also won through qualifying to reach the round of 16 at the recent national championships at Melbourne Park.
Josh's father and Traralgon head coach Graham Charlton said the ITF was a big opportunity for both players.
"Any tennis player who's been through their career can tell you one moment they're in a situation, next moment they're somebody else because of what they've achieved in that moment," Charlton said.
"It's an incredible opportunity for these kids to grow, learn about themselves and just enjoy the moment. Things happen so very quickly in life and this is their opportunity to see what they're worth and what they can achieve."
Qualifying rounds begin on Thursday, 14 January, with the main draw commencing on Saturday, 16 January. All play starts at 10am.
Traralgon Tennis Association invites all to its 'Evening with the Stars Dinner' over the upcoming AGL Loy Yang Traralgon ITF event on Wednesday, 20 January.
The guest speaker is Jamin Heppell, founder and general manager of the organisation Game Changers Australia, which centres itself on creating inclusive and empowered sporting communities throughout Australia.
Jamin, the older brother of Essendon footballers Dyson and Aaron, is also the founder and director of fitness company Healthy Communities Australia and a director of men's mental health initiative The Man Cave.
Tickets are $60 per person including a two course dinner, email Susie at sec@traralgontennis.com for further details.