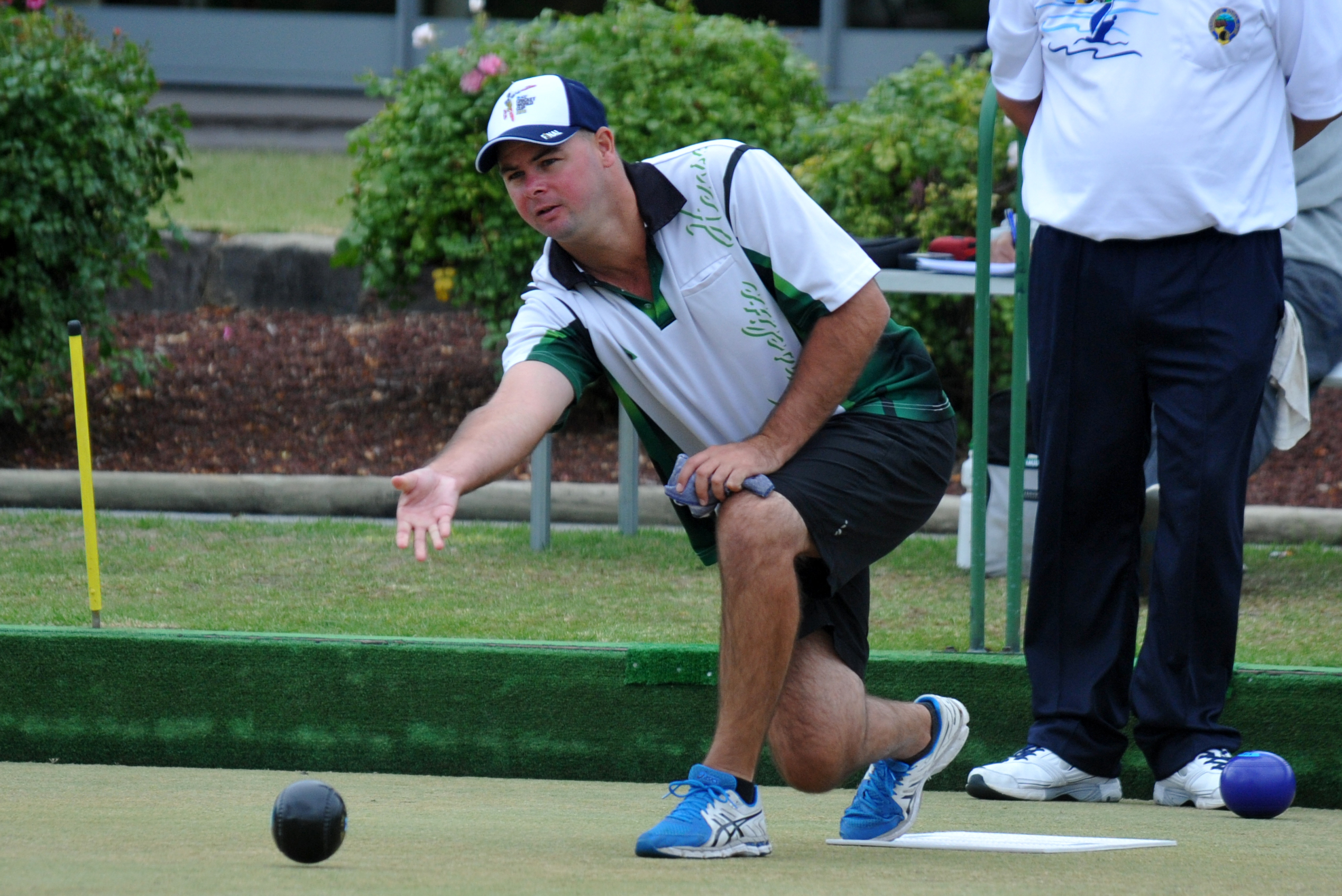 FORMER Traralgon lawn bowler Chris Le Lievre grinded out an exhilarating Yallourn Classic Singles championship on Thursday, courtesy of a pinpoint draw with the last bowl of the tournament.

Locked at 24 apiece with Graeme Rodgers (Beaumaris) in the first to 25 final, the multiple-time Kiwi national champion faced a dilemma as he considered his fourth and final shot on the 31st end.
Both men had bowls visually equidistant to the kitty, with Le Lievre's defying gravity as it stubbornly held at 45 degrees, refusing to fall and decisively take the shot.
Le Lievre studied the scene long and hard before electing to play his final bowl rather than leave the outcome to fate in the form of an umpire's measure.
Cascading rain and a backdrop of thunder set a dramatic scene as the Glenroy gun pulled the trigger on the determining draw, nestling one in close to take home the biggest piece of the $12,000 prize pool.
"You read about finals going to 24-all and being an umpire's measure… and that's exactly what happened," Le Lievre said.
"But it was even more dramatic than that. My bowl was tilted up which you see one out of 500 bowls sit like that. If it had fallen over it was definitely shot.
"I thought it might have been shot, but if I didn't play it I would have lost the game if I'd lost the measure.
"A final of a singles tourney, 24-all and that happens, you couldn't read about it – couldn't write a better script."
After three days of scorching heat to kick off the event, Le Lievre welcomed the familiar dreary scene of drizzle and gusting wind, reminiscent of his native New Zealand, for the final day of competition.
"Today (Thursday) is more what I'm used to playing in… to be honest I gave myself absolutely no show of making it through… once I saw the temperatures (forecast)," Le Lievre said.
"To win five games on 36 degree days I gave myself no show, so it was probably in my favour playing the final (in conditions) like that to be fair."
Le Lievre, who had to scrounge around to find his bowls on the first morning of the tournament after a month off playing, said he was enticed to enter by the quality of past champions on the honour board.
"Barrie Lester, Steve Glasson, Brett Wilkie, if those blokes are coming to play in the tourney it must be okay, so I must give it a crack as well," he said.
Le Lievre was never headed on the scoresheet during the final, but was pushed all the way by over 60s state lead Rodgers.
The five-time club singles champion fell 5-0 behind early, as Le Lievre continually drew touchers and produced some sublime trailing shots when necessary, but used a combination of guile, nous and experience to claw back into the contest
Rodgers threw his hands up in mock triumph when he scored his first point in several ends – which he salvaged after Le Lievre's drive sent the jack wide – to stop the bleeding at 5-10 down, but the Kiwi continued the onslaught.
By end 13 Le Lievre led 13-5, but slowly Rodgers began to turn the tide.
After picking up shot on the 14th, the practiced lead played two beauties on the following end to pick up another couple and get back in the frame 8-13 down.
Rodgers' consistent draws forced Le Lievre to drive early in several successive ends, but time and again it was an exercise in damage control as the Beaumaris bowler closed the gap to 12-13 by the 18th end.
Le Lievre regained his composure with a three on the 20th, but Rodgers struck back immediately with a four on the 21st to stay within one at 17-16.
A second consecutive score of three bowling toward the Yallourn clubhouse re-established breathing room as Le Lievre shot to a 20-16 advantage, but Rodgers would not go away and gradually reduced the deficit to 20-19.
The pair traded blows until the 27th and 28th, when Le Lievre put himself on the cusp of victory.
The Kiwi claimed two on the short 27th end then trailed the jack 10 inches with his final bowl of the 28th to steal the shot away from Rodgers, who had two tucked in close.
With the score at 24-20 it was sudden death for Rodgers and the veteran showed nerves of steel when he drove out Le Lievre's leading bowl with his fourth to stay alive and pick up two.
Le Lievre almost threw the game away on the next end; with Rodgers holding shot Le Lievre unleashed a drive which succeeded only in unsettling his own bowls and a possible three for his opponent.
A measure determined it was only two for Rodgers leaving scores 24-24 with the 31st end to decide a victor in a climactic finale.
"Congrats to my opponent. He was stiff. Leading the whole way is a bit misleading, he was unlucky not to win," Le Lievre said.
It was a second consecutive nail-biter for Le Lievre on the day, after he won his semi-final 25-24 against Jay Bruest of Narooma.
That match went down to the wire as well after Bruest surged from 19-24 down to tie scores on the 32nd end, before Le Lievre drew the winner.
Rodgers too emerged from a tight semi-final over Jay Bye-Norris, winning four consecutive ends at the death to emerge victorious 25-21.