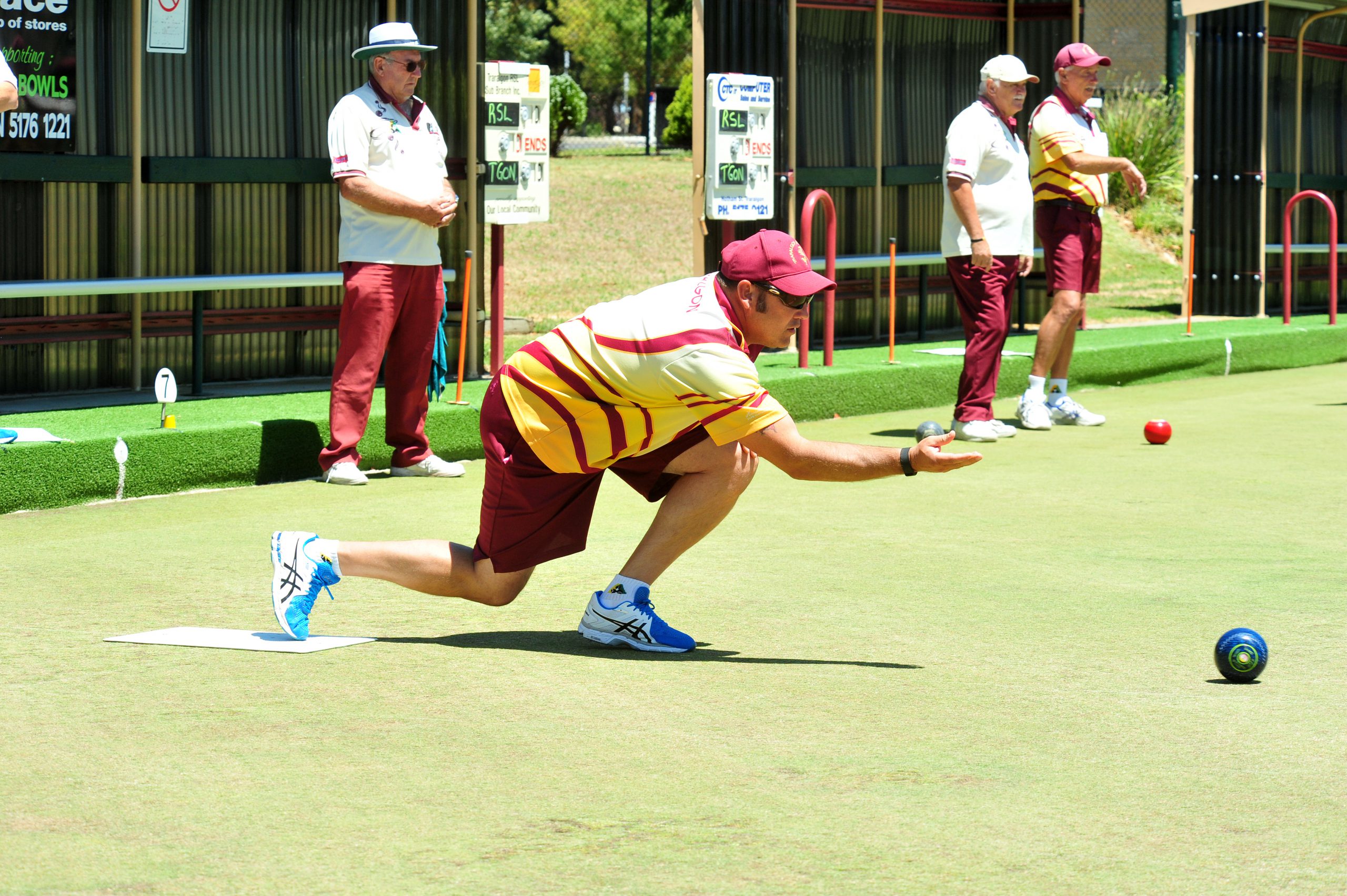 LAWN BOWLS
TRARALGON trounced West Gippsland Bowls Division top grade neighbour Traralgon RSL in a thumping return to Saturday Pennant.
After 40 ends James Scullin and his Traralgon team led David Morley's RSL men 17-7, Matt Ferrari led Maurice Gardiner 14-4, Abe Roeder was down to Rick Lukey 7-8, and Ian Kirkup was on top of David Hodson 14-6.
All Traralgon rinks were bowling with skill and no matter what RSL tried Traralgon had the answers, going to tea leading 74-34.
After tea Scullin continued to dominate and his team of Ken Mooney, Shaun Chapman and Geoff Marriott went on to complete an impressive win over Morley and his comrades Gordon Bakker, Neil Ellery and Terry Hunter 47-13.
The experience of Ferrari, along with Ian Hilsley, Vin McIlwain and Gary Trewin, proved too savvy for Gardiner, John Van Berkel, Doug Jowett and Brendan Symons in another monster victory, 40-10.
The most interesting game of the day was a close struggle between Lukey and his team of Rob Marsh, Dale Wilson and Alan Kanavan against Roeder, Ryan Renfrew, Arthur Moore and Michael Yacoub.
Lukey and company finished the day strongly to get up and register a hard fought 22-14 triumph.
In the final game Kirkup, who bowled superbly all day, and his team of Maurice Sutcliffe, Gary Talbot and Ross Sizeland knocked off a valiant Hodson, Beau Williamson, Brian Wilkinson and Brendon Smiles 33-13.
Traralgon won the day 134-58, and looks to be heading to the finals in top form.
Yallourn clobbered Drouin 100-75, Warragul knocked off Morwell Club 97-75 and Trafalgar overcame Neerim District 99-85 in other division one matches.
The WGBD women's state singles finals will be played today at Morwell Club.
The semi-final draw will pit Joan Goldie (Yallourn) against Karren Sheers (Neerim District) while Jo Michaels (Yallourn) and Pat Fraser-Aurisch (Neerim District) face off in the other qualifier.
The final of the WGBD men's state pairs was played at Trafalgar Bowls Club as a single game because of the heat policy which affected the first round.
A small crowd was not disappointed as Traralgon's Matt Ferrari and Ian Hilsley demolished the Drouin combination of Michael Fleming and Steve Barr 19-4 over 17 ends on a marvellous green conducive to tight heads.
Karren Sheers of Neerim District claimed the WGBD women's champion of champion singles title with a 26-20 victory against Yallourn veteran Lorraine Steel.
The semi-finals of the event produced some close results as Steel rolled the perfect bowl with her last toss of the dice to defeat Margaret Morley by one shot.
Sheers also had a close tussle with Tess Borg in her semi-final.