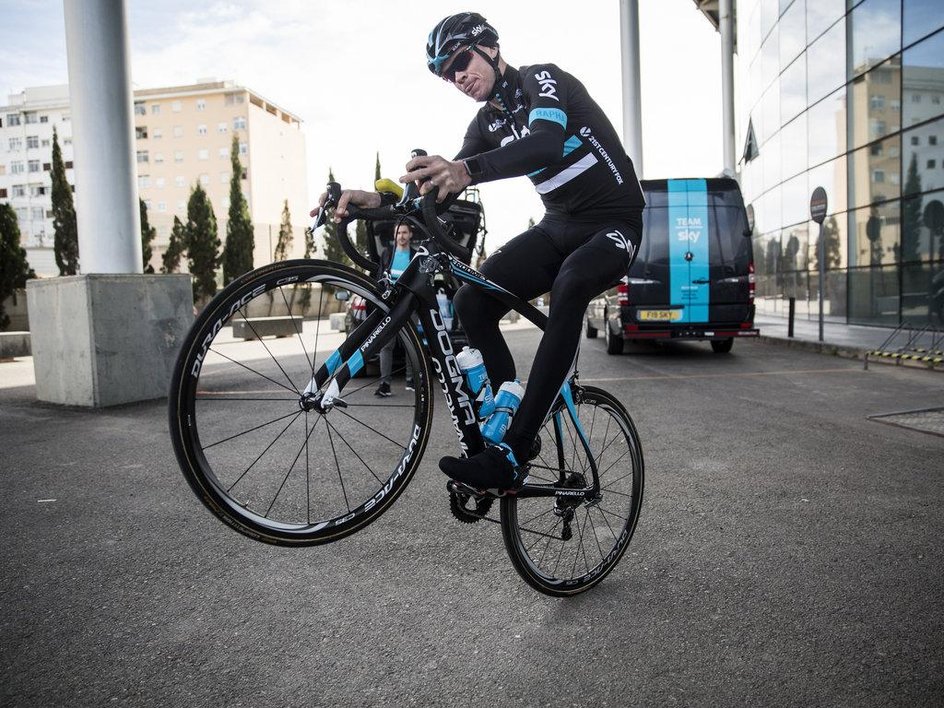 RELATED COVERAGE: Tour de France champ Gippsland bound
THERE'S plenty of cyclists about Gippsland at the moment, but too few competing if you ask Latrobe City Cycling Club president Jim Timmer-Arends.
The veteran competitor hopes the sight of Tour de France champion Chris Froome pedalling through the region this week might inspire a few more social road warriors to transition to racing.
"Plenty of people ride bikes but no-one wants to compete, you can hope that something like this gets a few more people wanting to compete," Timmer-Arends said.
"People who used to race might get inspired again."
LCCC's membership has waned to about 40 in a slow decline since the 1960s boom, but with plenty of behinds on bike seats around Gippsland Timmer-Arends would love to see a resurgence.
"You can organise a training group ride on a Saturday morning but you can't get them to come and race… every other club in the area has got the same thing," he said.
"Coming to watch things like this hopefully rekindles the competitive spirit in a few people."
LCCC has recently returned to racing around the Hazelwood Pondage on Wednesdays, after a long battle to regain road permits, in addition to its Monday night track sessions at Joe Carmody, Newborough.
Timmer-Arends said with the popularity of tracks such as the Traralgon Rail Trail and an upsurge in social rides, the local fraternity was healthy, but encouraged those with a competitive streak to take the next step.
For more information about the club or to get involved visit www.latrobecitycc.org.au