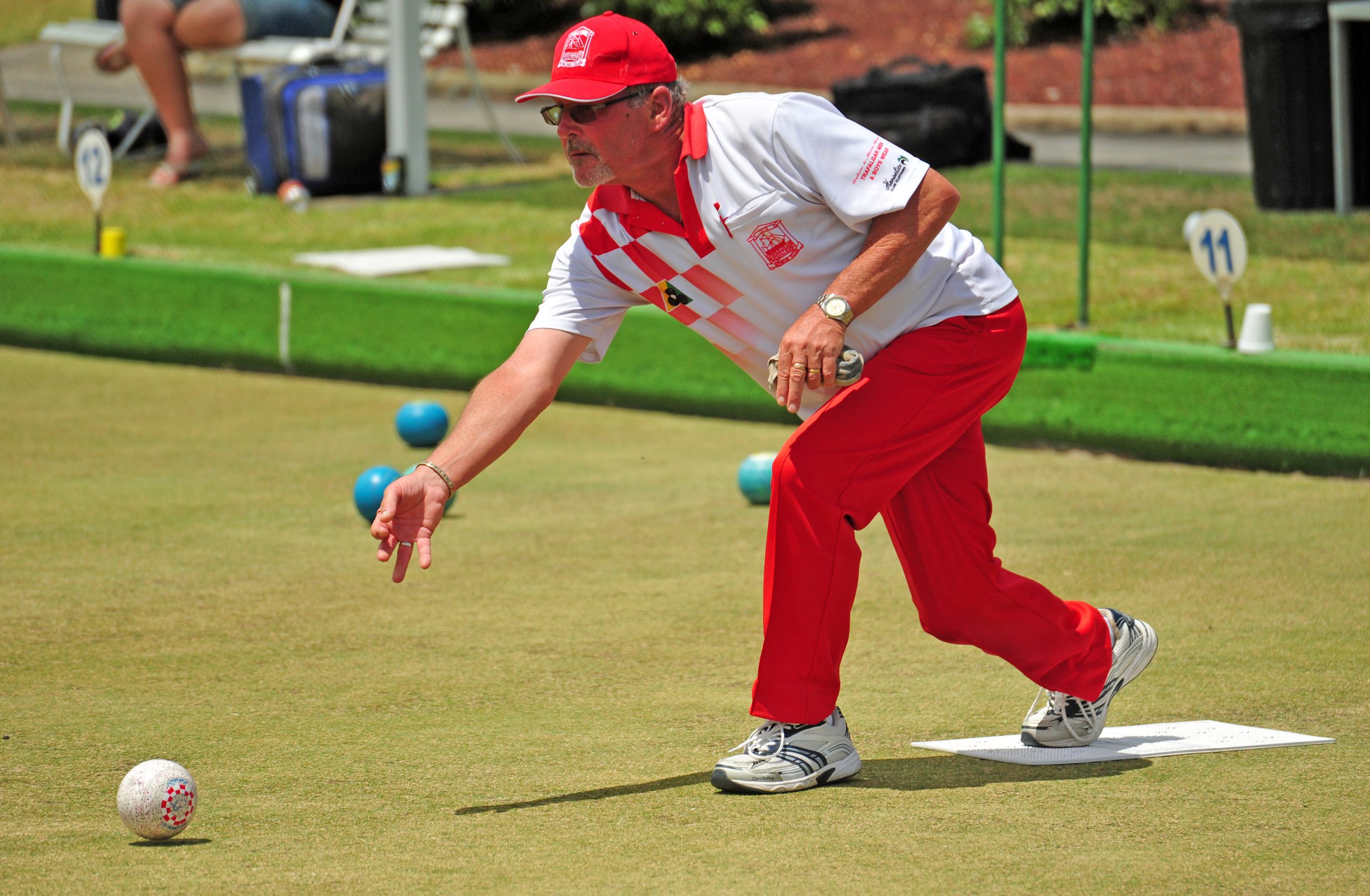 TRAFALGAR'S Steve Lodge became the WGBD Men's Champion of Champions for the 2015/16 season after defeating David Morley from the Traralgon RSL Bowls Club 25-23 in a final that went right down to the wire.

The semi-finals in the morning session resulted in Lodge eliminating Ian Smethurst (Drouin) 25-17 and Morley winning his final against Ross Sizeland (Traralgon) 25-14.
The final commenced with Lodge showing the way and he led 3-0 after two ends.
On the 10th end Morley produced an accurate drive which gave him the head and a 9-7 advantage.
The lead changed hands several times during the journey and on the 24th end Lodge had three shots tucked in close to the jack which put him 20-19 up.
Morley had an opportunity to win the game on the 27th end by taking Lodge's one and only bowl out of the head but chose to play safe and scored two shots. At that stage the score was 23-22 in Morley's favour.
Lodge won the next end with one shot to make it 23 each and set the stage for an exciting finish.
The Trafalgar veteran held his nerve and produced the goods to take home the silverware.
Lodge will now represent the WGBD on 14 February at Trafalgar at the region finals.
WARRAGUL leapfrogged Trafalgar into third on the West Gippsland Bowls Division top grade ladder after a 21 point triumph on Saturday.

The 105-84 result knocked Trafalgar out of the top four behind Drouin on differential.
Warragul got away to a good start in the round 12 encounter and was seven up after 24 ends.
By the tea break they had extended the lead to nine shots as a tight finish loomed.
The game tightened further with Trafalgar bridging the gap before Warragul consolidated over the closing ends to win by 21 shots.
Matt Schreyer's team of Janette Gallasch, Kevin Campbell and David Alderman went on to defeat Terry Comber, Tony Dawson, Tom Lodge and Steve Lodge 30-18.
Warragul's Geoff Woods, Ken Landman, Graeme Davis and Gary Johnson were bested by one shot in the only losing rink to Scott Jones, Col Carmichael, Peter Jonas and Steve Dawson, 25-26.
The biggest winning margin of the day went to Laurie Innes, Norm Dickson, Paul Simmons and Glenn Lockett who knocked over John Cornish, Martin Fraser, Michael Ralls and Bruce Marino 28-19.
In another thriller Terry Sullivan, Necip Akarsu, Peter Gallasch, Clive Padgham made it three of four rink wins for Warragul by the slimmest margin over Frank Farrugia, Graham Hill, Ian Miles and Darren Kane, 22-21.
In other division one matches Drouin bested Morwell Club 131-71 to move into the top four, Yallourn trounced Traralgon RSL 111-64 and Traralgon overcame Neerim District 131-71.