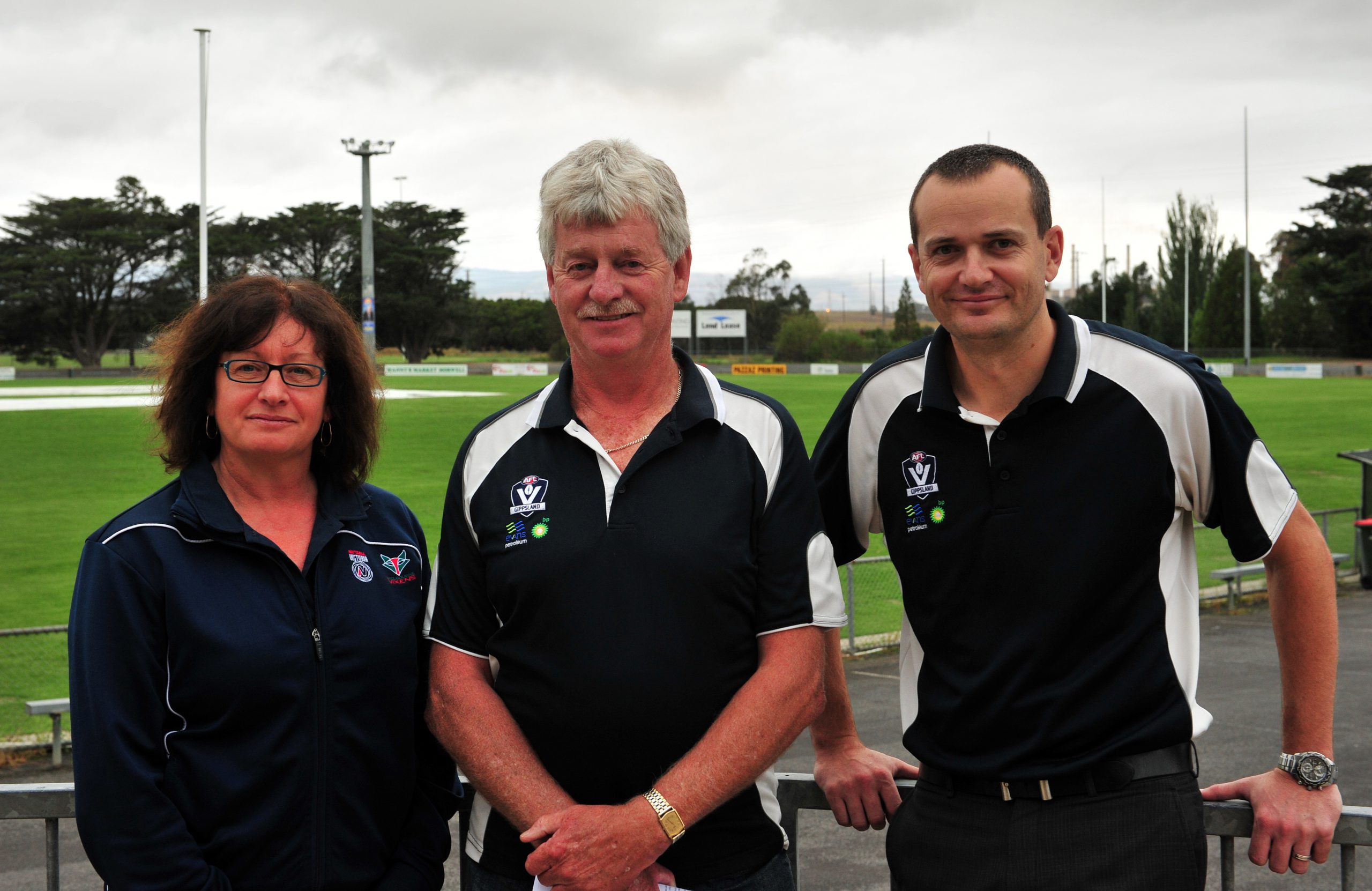 RELATED COVERAGE: Encore for west end

RELATED COVERAGE: Competitive balance restored to the footy force

THE impact of structural changes within Gippsland's football leagues on its correlating netball clubs and associations will be determined in the coming weeks.

AFL Gippsland's proposed football restructure at the western end of the region, which will see the reformation of a West Gippsland competition and altered Ellinbank and Alberton leagues, will inevitably raise quandaries in the makeup of netball competitions in 2017.
The movement of clubs between neighbouring leagues and the fallout of the senior leagues review's draft recommendations will be fully explored during six weeks of written feedback to AFL Gippsland.
Netball representatives were involved at every stage of the consultation and decision making process, yet it remains to be seen how clubs will react to proposed structural changes.
AFL Gippsland region manager Travis Switzer said the viability of netball clubs and competitions was taken into account by the independent review committee.
"They've been as much a part of the process as the football side of things, but really most clubs in Gippsland now are both and the president speaks on behalf of both," Switzer said.
However, a lack of correlation between clubs' football and netball strength emerged as a stumbling block in the redistribution of playing resources and resulting competitive balance for both sports at once.
Additionally, the Ellinbank league's separation of football and netball associations will raise questions about the direction the latter takes for 2017.
When Ellinbank split into two divisions two years ago it created some anomalies in the netball fixtures and distribution of clubs which may resurface.
Netball Victoria eastern region development manager and review committee member, Judi Buhagiar said the final destinations of clubs was yet to be fully discussed, with further movement still possible.
"We haven't had clubs say anything to us yet (regarding the movement of clubs). It's been more about the split and creation of the new competition, but we will get feedback from that," Buhagiar said.
She said the review had given due consideration to the netball fraternity.
"The response has been very pleasing and netball has taken this very seriously," Buhagiar said.
"Primarily it's a football review and we understand that but the respect that's been shown to netball has been very pleasing."
Written feedback can be lodged for a six-week period, prior to final recommendations being released on 31 March.