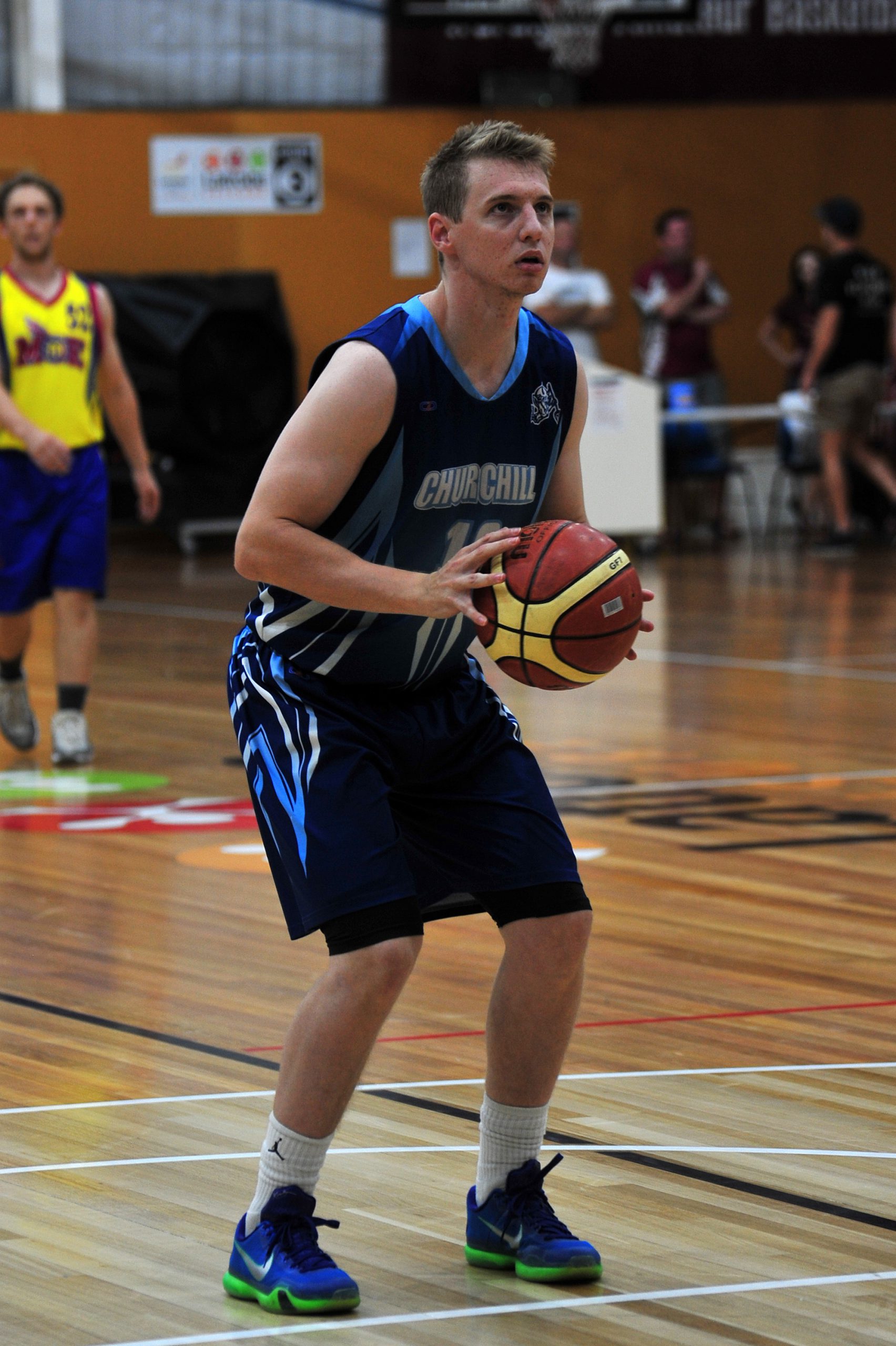 CHURCHILL achieved an historic three-peat on Saturday night with its third consecutive Country Basketball League Gippsland men's championship title.

The Blue Devils overcame Moe Meteors 98-90 in the grand final at Traralgon Basketball Stadium to lift perhaps their least likely trophy of the past three seasons.
After a middling season Churchill fired at finals time to oust hot favourite Warragul last week then repeated the dose against Moe, led by senior player Jordan Canovan who was in premium form with 43 points in the decider.
Churchill veteran Nick Michaelides said of all the premierships he'd enjoyed over the years this one was the most satisfying.
"A couple of us have been lucky enough to win about seven of them and this would comfortably be the best one because the team we had, we've been going through the motions, we've had juniors coming through, we've been blooding people – to win this one was a big one for us," Michaelides said.
"To win three in a row is a big achievement; I don't know that anybody's actually done it in CBL.
"With us in the group we're really proud of it; it's not something that comes around every day so we're pretty happy about it."
In an action packed final Churchill led by one point at the first break after a high scoring 26-25 quarter, and extended the advantage to eight points by half-time.
The Meteors roared back into contention in the third to bring the margin back to two points at three-quarter-time but the Blue Devils finished stronger with a 22-16 final term sealing the result.
Michaelides, who racked up 23 individual points, was full of praise for the hero Canovan and the entire squad.
"He (Canovan) did really well. It's the sort of game you'd expect out of him (in a final)," Michaelides said.
"We've had a really average season but when the time came for us to start performing (it was) not only the experienced guys but also the younger guys who didn't have as much experience that all started to play well at the same time."
Moe was well served by Jack Sheedy, who notched 34 points to lead his team's scoring, and some of its young blood like Harry Pepper who nailed 11 points.
"It was tight all the way through, it really was. Moe is a great side, they took it all the way and we were just lucky to come out on the right side of the fence," Michaelides said.
"It's certainly nice to win but we've overcome some really good opposition to get there."