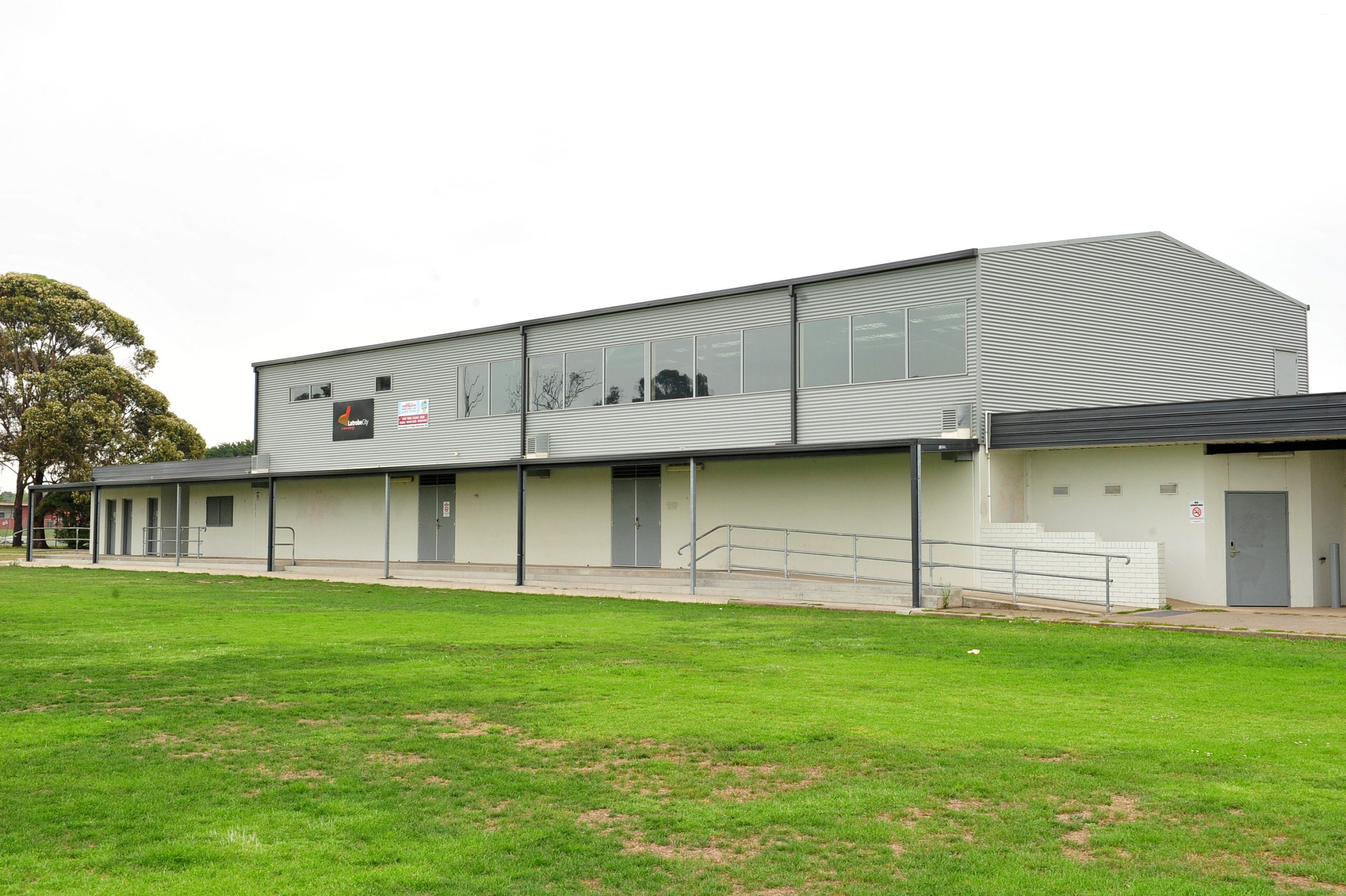 TRARALGON West Sporting Complex is potentially one step closer to completion after Latrobe City Council unanimously passed a motion to consider a funding allocation of $163,000 from the 2016/17 budget on Monday.
The funding would go toward the construction of a lift and fire stairs to the facility's unfinished upstairs component, which would cost an estimated $350,000 to complete in full.
The two-storey multi-use complex was opened in April 2011 and its ground floor has been operational since, however development for the top level has stagnated with a lack of funding available.
Traralgon West Cricket Club president Greg Foley, who has been involved in user group committees since the project's inception, said the building's completion was long overdue.
"It's been a long time coming, it's probably been about five or six years since it's been started but couldn't be finished because they didn't have the money," Foley said.
"This (potential funding) is a big way to go forward and almost be finished."
Council received a petition from the user groups in August 2015 requesting assistance to complete the upstairs fit-out of the complex and staged a meeting with them on 12 November.
The petition said the user groups were prepared to assist with funding both cash and in kind if the project was supported.
A council report stated a $163,000 contribution for stairs and a lift would allow the user groups to concentrate on other "less technical and costly" components of the fit-out through a "staged process".
User groups and council came to an agreement prior to the development that the upstairs fit-out would be the responsibility of user groups.
However with high turnover of personnel among the eight user groups, and the cancellation of 11 group meetings due to lack of representation, Foley said the process had stalled.
"There's been times at the user group (meetings) where there's lucky to be two people," he said.
"During football season, cricket people don't turn up because it's out of their season and vice versa in summer. It's only probably in the last couple of years we've all really got together to try and find ways to finish it off.
"It's going to be a fantastic facility when it's finished and many community groups would benefit from it, but if it sits there the next five or 10 years because there's no funding to finish it off, it would be a great waste.
"We need to action it now rather than later so user groups can actually use it."
Foley admitted the original two-storey plan was perhaps overzealous, which had contributed to the problem.
"They didn't have the money at the start to finish it so they shouldn't have really built that top half… they could have done something better that was a single level," he said.
"There were people who were involved that really wanted it and of course majority rules and things go ahead.
"At the end of the day people who wanted to put it in place then stepped away… and it's left to people who don't know (the background) to try and finish the project."
The report said current user group representatives were not aware of the original arrangement or that there was an existing design for the upstairs fit-out.
The original building received $240,000 in Federal Government funding and $60,000 from the State Government, leading council to believe it would be difficult to attract further grants from those sources.
However Foley believes that is the only way the project will ever be completed.
"We need that one lump sum payment to finish it all off, that would be the (best) way," he said.
All user groups are eligible to apply for $5000 capital works from local council each year, but even if pooled would only amount to a maximum of $40,000 per year.
Foley does not think that would be substantial enough.
"Funding from a higher source, state or federal government, in my view that's the only way it will be finished off," he said.
The user group committee is comprised of members from: the TDJFL, Combined Saints JFC, West End JFC, TDCA, Traralgon Harriers, Gormandale Cricket Club, Traralgon Umpires Association, Traralgon West Cricket Club, Traralgon Touch Association, Lavalla Catholic College and council representatives.