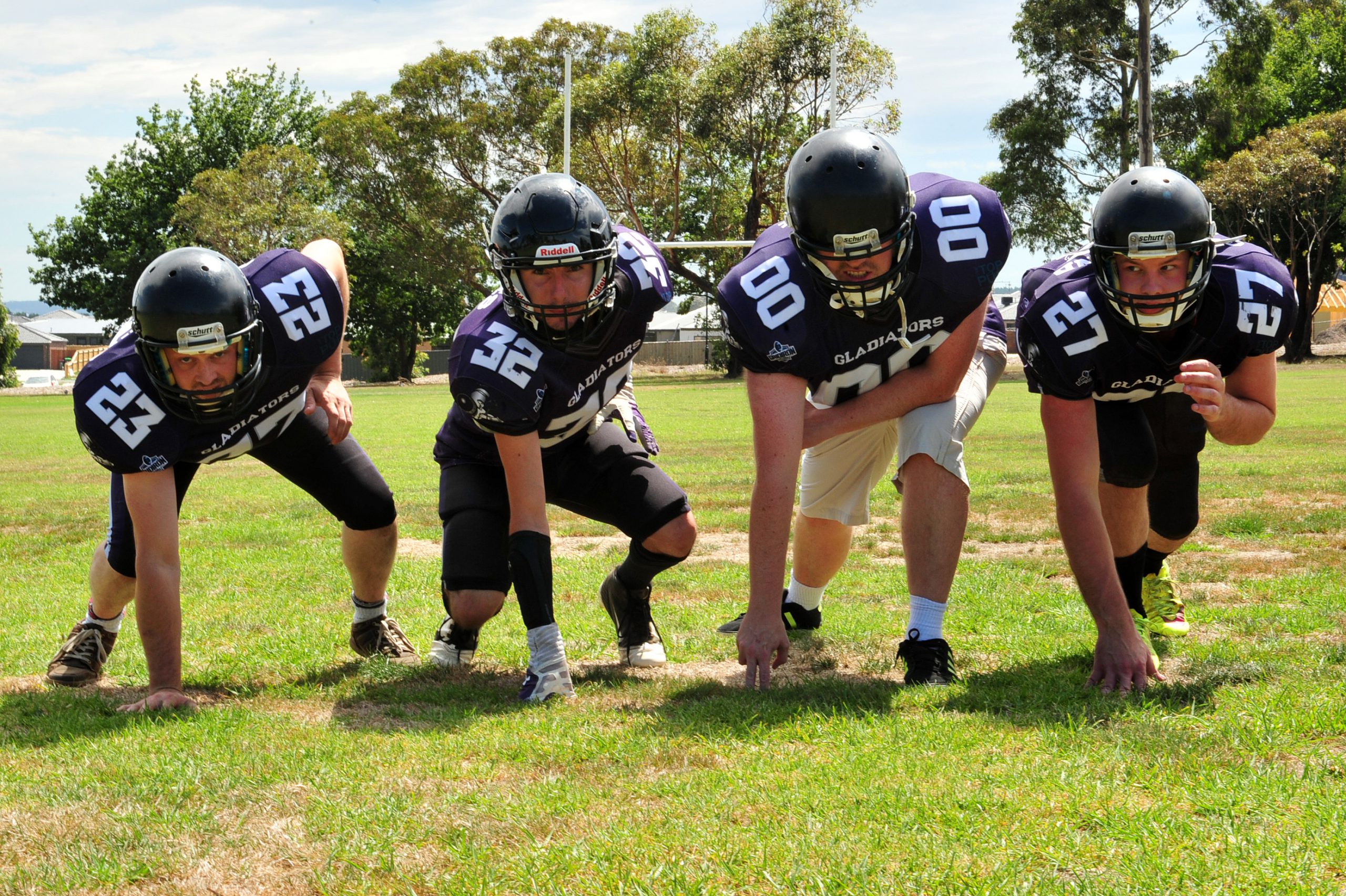 GRID iron fever hit Australia last year as the 'Hayne Plane' took off, stalled and eventually crashed back to Earth in a saga that captured our collective imagination.

For better or worse, the inexorable Jarryd Hayne-avalanche swept a captive nation off its feet and the Gippsland Gladiators are hopeful the ride is yet to finish.
The region's American football club, now into its sixth season of operation, will stage its first pre-season hit-out this weekend harnessing the wave of momentum provided by rugby league convert Hayne's much publicised season with the San Francisco 49ers and the recent Superbowl.
"(The Superbowl was) absolutely good timing (and) we've got a couple of Australians (in the NFL) especially with Jarryd Hayne playing for the 49ers," Gladiators president Richard Hadgkiss said.
"Obviously people love the Australians (playing sport) overseas and with the Superbowl just finishing and our pre-season this Saturday it should make the world of difference (to our numbers)."
Morwell also played host to the VicBowl Championships late last year, with some of the biggest names in Australian grid iron on show, which garnered further, albeit less than anticipated, interest from prospective local players.
Hadgkiss said the groundswell was a positive sign heading into the 2016 Grid iron Victoria division two season, with a healthy roster on the cards.
"The club's actually shaping up to be a lot better than previous seasons just because we've got a bit more assistance on the sidelines to help out the coach," he said.
"We've had quite a bit of interest from old players potentially coming back as well as new and existing players.
"Last year was a brand new squad, this year we'll hopefully see those players return to us as well as some serious players and some fresh blood into the mix, it should be a good season ahead."
Croydon Rangers VicBowl division one premiership player Emmett Saul looks set to join the list of recruits, having moved to Leongatha, in a big coup for the Don Veale-coached outfit.
With more hands and experience on deck, including a new offense coach, the Gladiators are hopeful of spicing up the playbook and a potential return to their 2014 championship form.
Hadgkiss said the sport catered to people of all shapes, sizes, ability and experience levels.
"I can't stress that enough… it doesn't matter what fitness level you are, what shape or size you are, grid iron accepts and welcomes everyone," he said.
"Grid iron doesn't discriminate; you could be the smallest person or the biggest person and there would still be a spot for you to make a difference on the team."
The Gladiators will host their first training session of the year this Saturday from 10am to 1pm at the Peter Siddle Oval, Morwell followed by a club lunch.
Further dates will be determined at the session, with hopes to hold some training runs in Sale to extend the club's reach.
The season is due to start on 18 June.
For more information visit the Gipplsand Gladiators Facebook page or phone Richard Hadgkiss on 0477 856 428.