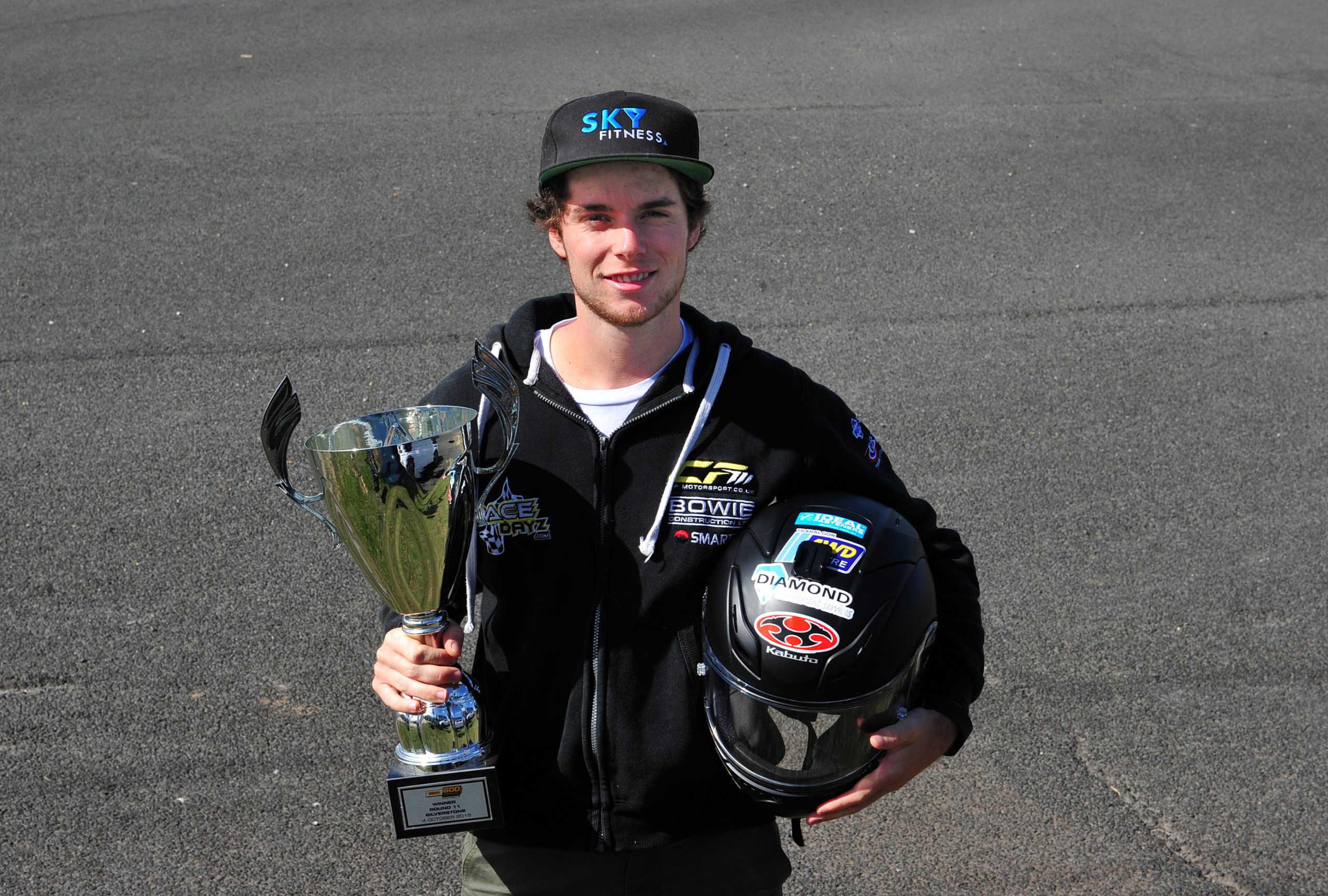 WHEN Ben Currie opened the throttle on the green light at Donington Park for round one of the British Superstock 600 series last April he knew it was time to put up or shut up.

After two tough years on the international circuit the Glengarry motorcyclist knew his third season was make or break.
In the blink of an eye he was across the finish line in second place and knew his breakout season was just around the bend.
The 20 year-old went on to finish second overall in the championship, regarded as one of the most competitive in the world, vindicating Currie's faith in his ability along the way.
"One hundred per cent (last season was make-or-break). I had so much pressure to make it happen last season which was fantastic for me because I love that moment," Currie said.
"I think it really helped me through the season to keep focused and motivated to keep pushing up the front.
"I've been working hard at this series for three years… trying to get a good result; I managed to secure myself a good ride last season and converted it into some good results."
The 20 year-old's European journey has been littered with disruption and mechanical failure prior to 2015.
His first foray into the series was fraught with disaster when his original team owner died on the eve of Currie's debut championship.
After negotiating a new deal with a rival outfit Currie changed teams every season until he found a home at CF Motorsport, owned by former British Supersport champion Craig Fitzpatrick.
Currie said comfort with the team and bike, along with the experience of two years on the circuit, culminated in his rapid acceleration toward the top of the standings.
"I've learned so much about how to be a good rider in myself and how I need to prepare for race weekends," Currie said.
"Knowing the tracks a bit better helps and the team I had last year was so good, I felt so comfortable with them from the moment I got on their bike.
"I believed in what they did and they believed in what I did so everyone was confident going into round one which helped; there was no doubt in our minds that we were going to be frontrunners."
Round one proved to be the prologue for a recurring story throughout the season – Currie finishing hot on the heels of eventual series champion Mason Law.
While Law held sway at the top of the tree throughout the championship, Currie closed the gap to single digits midway through the year on the back of his maiden first place finish at Snetterton, a favourite track of the Australian.
"From the moment I got on the bike last year when I went testing at that track I knew straightaway I felt comfortable there," Currie said.
"We smashed the lap record by a second in qualifying, we were riding really fast and I managed to convert that into a win which was great.
"My breakthrough win came at a perfect time. I really needed to win to close in the points and I did, I closed the championship to eight points when I won that race, and I led from nearly start to finish; it really gave me the confidence to keep winning."
That career-defining chequered flag was the highlight of the season followed closely by his second podium topping effort in front of father Dean and sponsors who travelled out to watch him compete in round 11.
A couple of mistakes and a subsequent crash in later rounds cost him his shot at the title, but the season proved beyond doubt his ability to compete at this level.
Currie is now preparing to test in Spain next month ahead of a new year in which he is set to step up a class to the premier 600cc Supersport division.
The leading support class will run alongside the British Superbike Championship with two races per event.
Set to stick with the CF Motorsport team Currie can't wait to test himself at the higher level in open competition.
"I'm not racing young kids my age, ranging between 16 to 25, I'll be racing anyone, it'll be full professional and whoever is the best will win," he said.
"I'm pretty confident going on my results from last year I can be pretty strong in that class as well.
"If you can finish top five in the British Supersport Championship I can finish comfortably top 10 in the World Supersport Championship I reckon."
In the meantime the young rev-head is set to pursue his other passion, golf, in a fundraiser early next month before jetting back to Europe.
Currie will stage a four ball best ball nine-hole tournament at Traralgon Golf Club on Saturday, 5 March followed by a function in the clubrooms.
The event will feature food, a silent auction, meet and greet and video footage of Currie on tour from 6.30pm.
For more information phone Ben Currie on 0448 235 072.
Follow BenjaminCurrie#61 on Facebook to stay up to date with his results on tour.
BSB Superstock 600 2015
1 M. Law 239
2 B. Currie 180
3 T. Mackenzie 177
4 A. Irwin 103
5 J. Francis 103