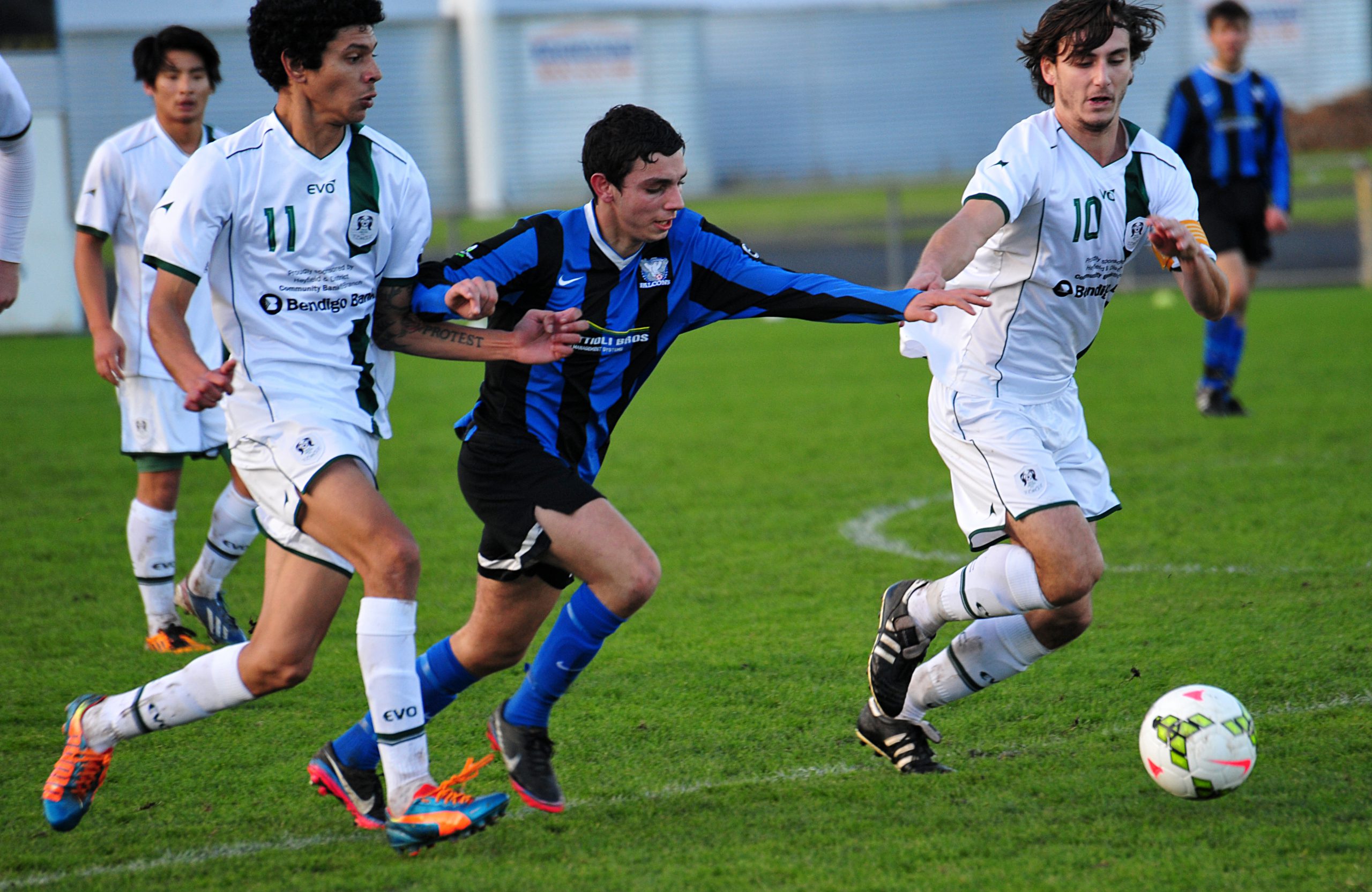 RELATED COVERAGE: LVSL club by club guide
RELATED COVERAGE: Lightning aims for three-peat
RELATED COVERAGE: All cleared to go

THE reinstatement of a finals series and the unification of men's and women's soccer are keystones of the Latrobe Valley Soccer League season set to start this weekend.
After a dramatic offseason, in which LVSL formed in opposition to the Gippsland Soccer League central division over governance concerns, the new board is excited to raise the curtain and let the football finally take centre stage.
"We're pretty happy to get started and just hope we've put together a competition where all the clubs can thrive and look after their players," LVSL president Wayne Taylor said.
Three trophies will once again be on offer with the addition of a top eight knockout playoff series to the calendar.
Taylor said the expansion of the finals series from six to eight sides, which did not run at all last year under the GSL, would give clubs something to play for all year long.
"We just feel the longer every club's striving to make finals it makes our games more competitive," he said.
"We've got a very long season and we don't want teams feeling their season is done and dusted with 10 weeks to go, you can still fight and make the finals then who knows what happens."
Taking a leaf out of the successful football-netball club paradigm from rival code Aussie Rules, the league has also ensured clubs' men and women will play at the same venues on the same day to foster a sense of club unity.
In previous years men and women have generally played at different venues in the GSL.
With all but one of the 13 LVSL teams set to field a women's team this season Taylor said it was important to keep clubs united.
"We want them playing on the same day and we want to be inclusive as clubs, have a club day instead of having half somewhere else," Taylor said.
"Having the women play on different grounds really split the crowds, split the administration, but we really want women's soccer to be a curtain raiser to men's soccer or vice-versa.
"Clubs are inclusive and they rely on every single person."
Since voting to split from the GSL, the LVSL has raced against the clock to put the foundations in place for the 2016 season under a new banner.
With all 13 clubs behind the move Taylor said a byproduct of the process had been an unprecedented sense of unity among the association's member teams.
"I think the big positive has been the clubs working together. Any problems clubs have had other clubs have jumped in to help them out, just that working together for the greater good," Taylor said.
"We want as many people playing soccer as possible and if everyone's on the same page and pulling in the same direction it makes the environment around clubs that much better.
"A lot of presidents from clubs and committees, there's been a lot of meetings and time taken by people (to get this up), and we're pretty happy with where it's gotten to in such a short time frame."
On the pitch Taylor expected to see a closer competition with the top three teams likely to be kept in check by the chasing pack.
Powerhouses Falcons 2000, Moe United and Sale United look set to be challenged by the likes of Newborough-Yallourn United – bolstered by the signing of 2014 best and fairest Marc Mchallam – which ran fourth last season.
A fresh-faced Olympians outfit – topped up by some of its champion under 16 talent – also looks threatening with the addition of premier midfielder Chad Shelley and prolific former Pegasus striker Alradi Ismail.
At the other end of the table the likes of Morwell Pegasus and Traralgon City have picked up new coaches and a host of handy players in their bid to push up the ladder.
"I think you'll find it's a lot more even through the 13 sides. The gap did close up last year between the top three and the bottom three," Taylor said.
"We've got a final eight and I think spots in that top eight are going to be really hard fought for."
Taylor encouraged anyone interested in playing soccer to get down to their local club and said there's always room for more people to participate, for boys and girls at junior and senior level.
The league website is still under construction but the full fixture is now available at www.lvsl.com.au