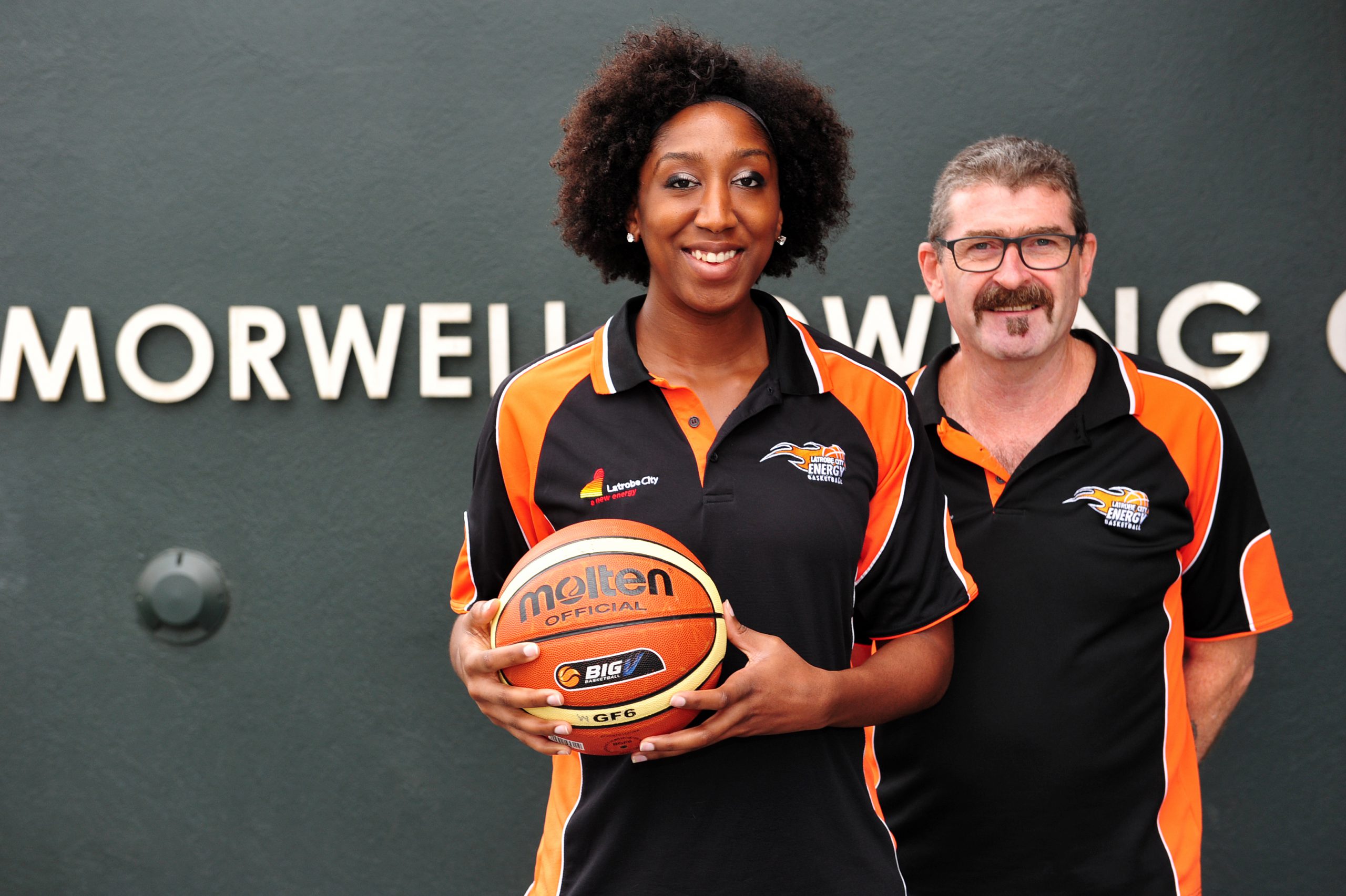 THE hunt for Latrobe City Energy's 2016 women's spearhead proved to be a big game expedition, luring a huge inside presence to the 'Powerhouse'.

Texan titan Jasmine Hunt touched down in Australia last Thursday, replacing Hannah Weedman as the club's BigV division one United States import, and already has Energy buzzing ahead of the 19 March season start.
The 188 centimetre power forward graduated from Arkansas State University last year after a dominant season on court.
She was one of three players at ASU to average in double-figures with 11.1 points per game and started in all 35 matches where she set career highs in points scored, minutes played, rebounds, free throw percentage and field goal percentage.
At 23 years of age Hunt said she was ready to make an international impact as she strove toward the WNBA.
"I wanted to experience something different and I knew by being in Australia that would give me that opportunity, so I just wanted to experience a different culture or different style of play," Hunt said.
"I'm just hoping to bring a big inside presence and help the team go undefeated."
Hunt began her basketball journey aged about five and has flourished with the support of her greatest inspiration.
"My mum, she's always been by my side so she really helped me. She's been a very supportive person," she said.
Now ready to take her game to the next level in the BigV, Hunt will act as a focal point for Energy's offence this season.
With a few changes to the roster the Houston local is shaping as the glue that binds the new-look outfit in the paint.
"I'm pretty much a back to the basket type of post so I do a lot of my scoring inside the paint," Hunt said.
Energy coach Andrew Harlow was excited by the prospect of Hunt in the revamped list.
The departures of experienced hands Leisl Sexton (retired), Laura Pickering and Carly Mullen-Bianconi have dented the side's maturity, but the retention of young stars Samantha Labros and Chelsea D'Angelo has kept the spark in tact.
With Alysha Marcucci (Warragul), Jasmine Ferguson (Traralgon), Rachel Drennen (Traralgon) and Alison Petrou (returning) joining the fray, Harlow was confident of again reaching the post-season.
The coach said Hunt brought a fresh dynamic to the side to tie it all together.
"She has an aggressive inside presence, a good strong body and is somebody we thought could really help the team," Harlow said.
"We'll be looking to have her touch the ball a lot… as long as
we get the ball through her hands I think Jaz will fill that (key) role.
"(That said) she doesn't always need the ball in her hands to be effective. She's a strong girl so getting around her is going to be an issue for players which is what we want; she's going to free up her teammates and make them better as well."
Hunt will also get the chance to pursue her secondary goal of becoming a coach while in Australia, with Energy set to feature her in a series of clinics and training programs.
Energy tips off its campaign with a men's and women's double header at home on 19 March.